CAMWorks 2022 Improved 3 Axis Operation Workflow
In CAMWorks 2022, there is an extremely helpful workflow upgrade added to the operation parameters dialogue box for all its users.
Some may think this is a "minor" is not that big of a deal. But for any CAMWorks veteran user, this comes as a very welcomed upgrade to the CAMWorks workflow.
But especially for new users to CAMWorks 2022, this "minor" enhancement will reap its benefits from the very beginning. This "minor" workflow improvement will make them and all users of CAMWorks 2022 more efficient programmers with CAMWorks 2022.
NOTE: I think I may have spelled the word "minor" wrong in the context of its importance. The correct spelling for the word "minor", should be spelled "HUGE". BAHAHAHAHAHA
Let's dig into this "minor" enhancement…
In CAMWorks 2022, there is now a "Geometry" tab added to the Operations Parameters dialogue box. This new Geometry tab allows you to easily add, modify, and delete geometry related to controlling and defining your 3 axis toolpaths in CAMWorks 2022. This is a great improvement from the old and cumbersome workflow prior to CAMWorks 2022. Now you have all of this great items of functionality right at tip of your mouse click for controlling your 3 axis toolpaths.
Multi-Surface Feature
Avoid Feature
Contain Area
Avoid Area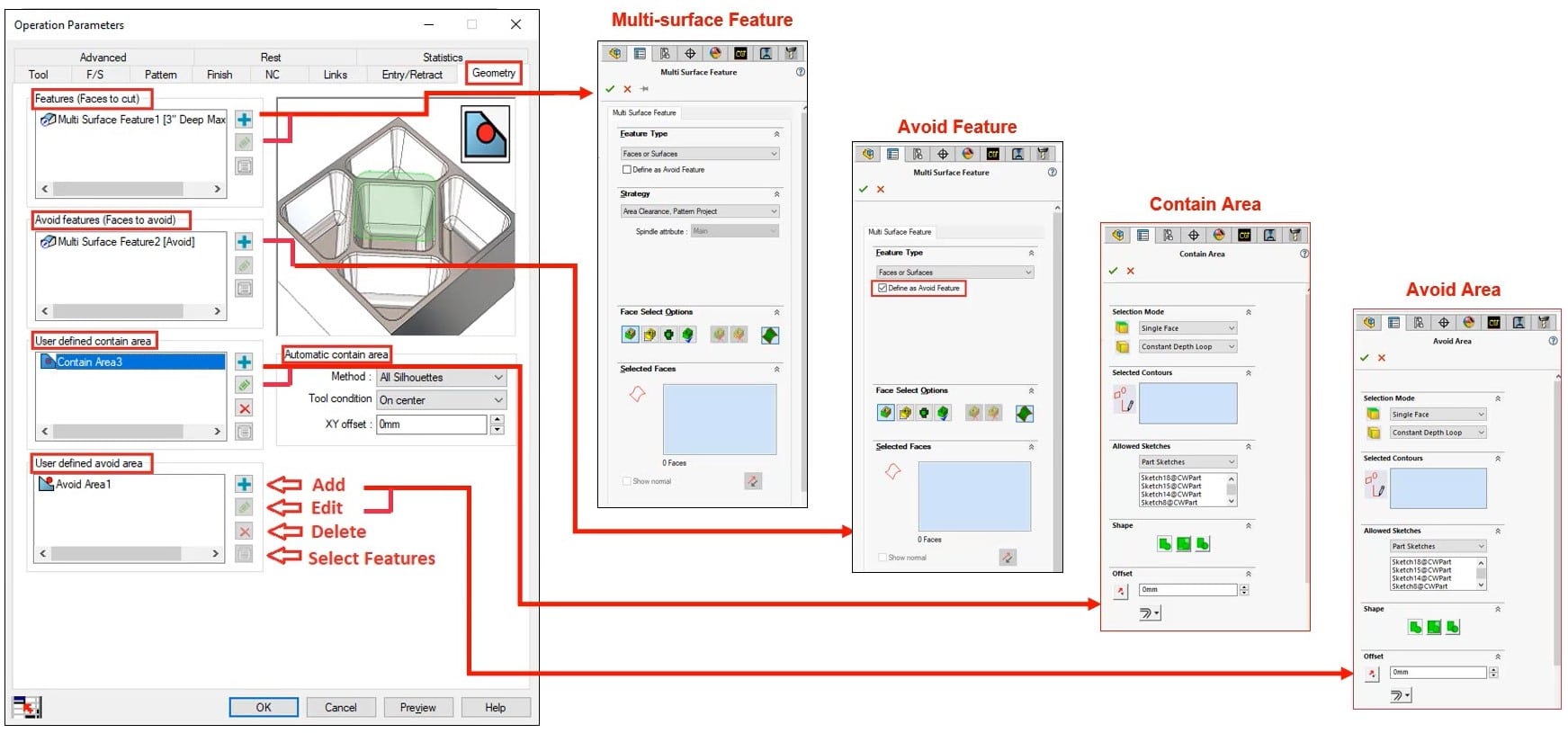 I hope this makes you all more efficient when it comes to using CAMWorks 2022!
And if you don't have CAMWorks and are interested in CAMWorks or SOLIDWORKS CAM, please contact us!
Don Glaske
Manager, CAM Services
Computer Aided Technology