CATI Named Top SOLIDWORKS Reseller for Subscription Services 2008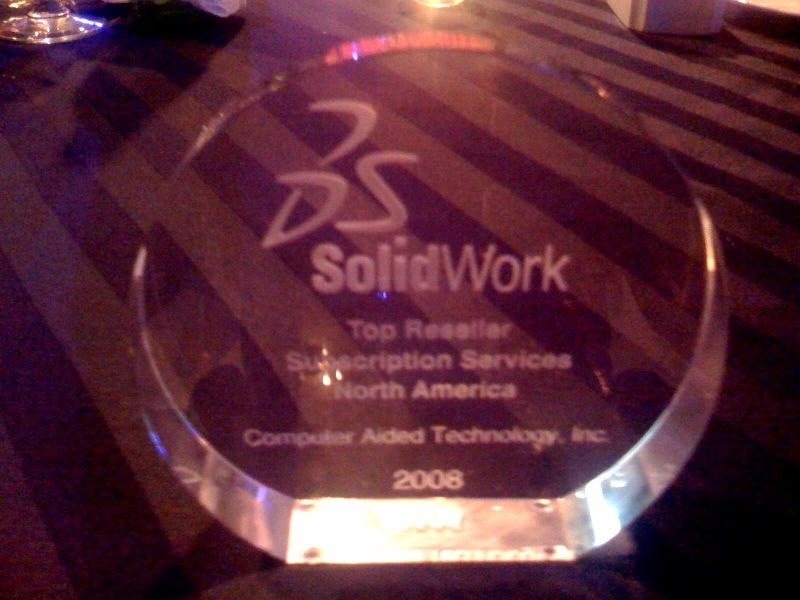 Tonight, Computer Aided Technology was named the Top SOLIDWORKS Reseller in North American for Subscription and Renewal at SOLIDWORKS World.
This recognition is a measure of how our customers value our support and customer service. It is
considered the most prestigious award given to companies in our industry.
This award is important to us because it shows the commitment of each member of our team to earning our customers business.
Thank you to the entire CATI team. It is your extra effort and determination that won this award.
Thank you to our customers who push us to be the best we can be.