Circuit Works and Flow Simulation Working Together
When you think about it, it makes sense that different parts of our SOLIDWORKS Software work together to make a total package. Keeping in this tradition now in 2014 Circuit Works and Flow Simulation work together to make your life easier.
2014 Flow simulation now imports the Circuit Works component properties and applies them automatically as boundary conditions in your Flow Simulation setup. Previously these properties would be input manually. Now we can import ECAD file PCB or Component Thermal Properties to Flow Simulation.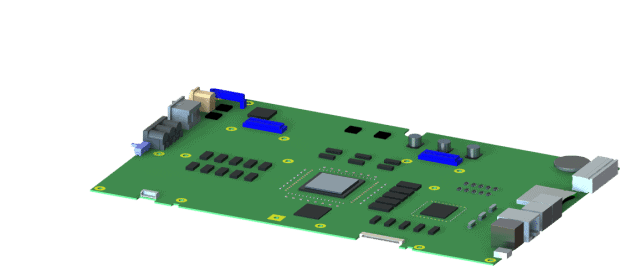 Circuit Board
Some of the properties that can be directly utilized from Circuit Works are, Dielectric and Conductor Density, Specific Heat, Conductivity for PCBs, and Conductivity for Volumetric Heat Sources.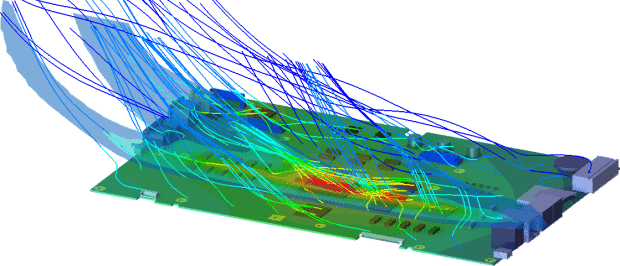 Two Import Options:
Right-click Heat Sources and select Import volume source from model. Select the heat sources to import in Item properties.
Right-click Printed Circuit Boards and select Import Printed Circuit Boards from model. Select the PCBs to import in Item properties.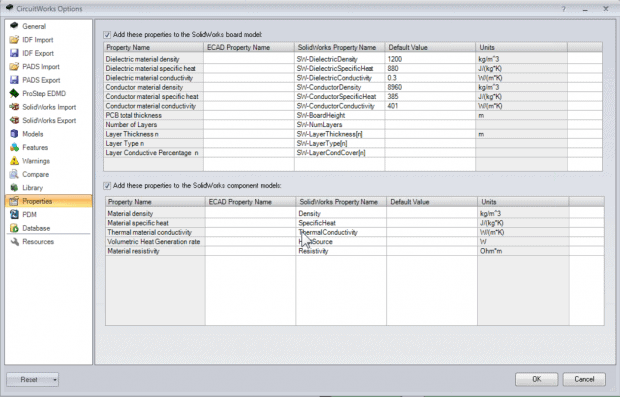 Import Interface
If you are doing Flow Simulation on Electronics Enclosures check out the new Circuit Works import options. This new feature is a great time saver. Manually adding these properties on a typical circuit board (100's of components) is tedious and time consuming. Circuit Works integration brings this task down to a few simple clicks.