Close More Deals With DriveWorks Solo
Maybe you're like me and you can't stand doing the same task over and over again. And you know that if you could only automate that one task, you could be much more productive. Perhaps that task is quoting new business to your customers. And maybe you are like one of our customers who also desired to automate their quoting process and like them, you would like to see a forty percent increase in sales volume post automation! If that is you, we have a solution that could change the game for you…DriveWorks Solo. In this blog post we are going to be answering what DriveWorks Solo is, how it works, and the top 3 reasons that you should consider DriveWorks Solo, so you can determine if it can be the game-changer you need.
So, what Is DriveWorks Solo?
DriveWorks Solo, in simple terms, is a design configurator. Was that last project/assembly that you quoted similar, but a bit different, to the one you are about to quote? If you answered yes to that question, chances are DriveWorks Solo could help you quote that same project in a fraction of the time and remove engineering as the bottleneck. DriveWorks Solo is for "same but different", designs. You start with a base part or assembly and use this as a template from which you create all the new variations you now need or may want in the future. And in the end, it will create a quote that represents that new variation you made.
So How Does It Do That?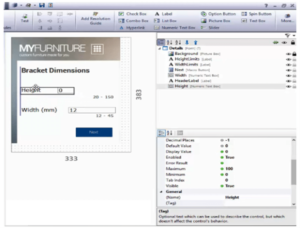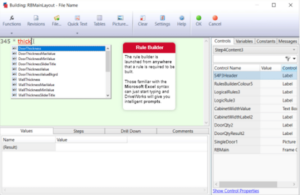 DriveWorks Solo has its own "rules engine". If your design is "same but different" you, or your engineers, will be able to think through what is the common logic that defines how it can change. Perhaps there are 7 possible subassemblies that could swap in for a current one. Or perhaps you want to change the size of "component A", based on changes to the size of "component B".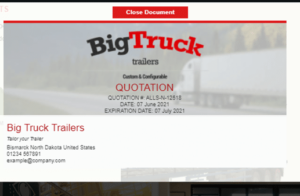 And, finally, once everything is configured, you can also push the needed information into a quote and send it to your customers.
So What are the top 3 reasons I should consider Solo?
Simply stated, DriveWorks Solo will help you quote more business.



What would it mean to you if you could create and quote that new design in not

hours or days

, but

minutes

? You could

10X

the number of quotes that you get out, drastically increasing your sales volume, and leading to more closed at business. And the ultimate result would be an increased bottom line for you and your company.

You are in control.

You will be able to design your new variation yourself with simple form inputs and, with

no

errors!

You get it right the first time,

every time

, without engineering being a bottleneck.

It's easy to use.

Using DriveWorks Solo is

not

a science experiment. You don't need to be a "coder" to program your rules. Or an expert at designing user interfaces. DriveWorks Solo uses "Microsoft Excel-like" logic to help you easily write your rules, and it leverages drag and drop form controls to have you designing an interface like a pro without years of experience.
So there you have it. DriveWorks Solo is a revenue entering, error eliminating, easy to use game changer. Could it be that game-changer for you?
To learn more, check out the DriveWorks Solo section of our website here.
Blog Author:
Aaron Winthers
Product Manager – Process Automation Solutions