Common Mistake in Exporting Flow Results to Simulation Studies
When my grandparents moved to Idaho, they decided to build a privacy fence. My grandfather heard that there were wind gusts up to 80 mph during the summer and with his background in Flow Dynamics he optimized the gap distance between slats so that the fence would never blow over. I decided to recreate this scenario in SOLIDWORKS. I knew that I could export my results and find the stresses and displacements caused by the wind and thought it would be a fun way to practice using Flow Simulation, but nothing happened. Nothing is quite as frustrating as a program not working like you know it should.
I set up and solved the flow study which gave me good results.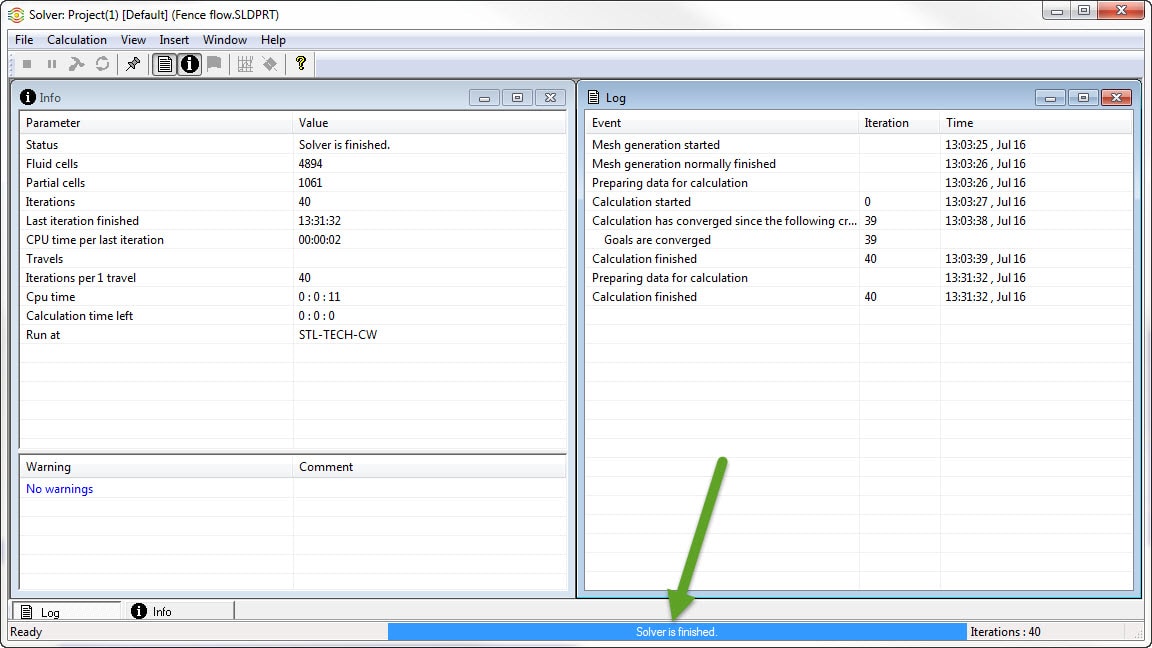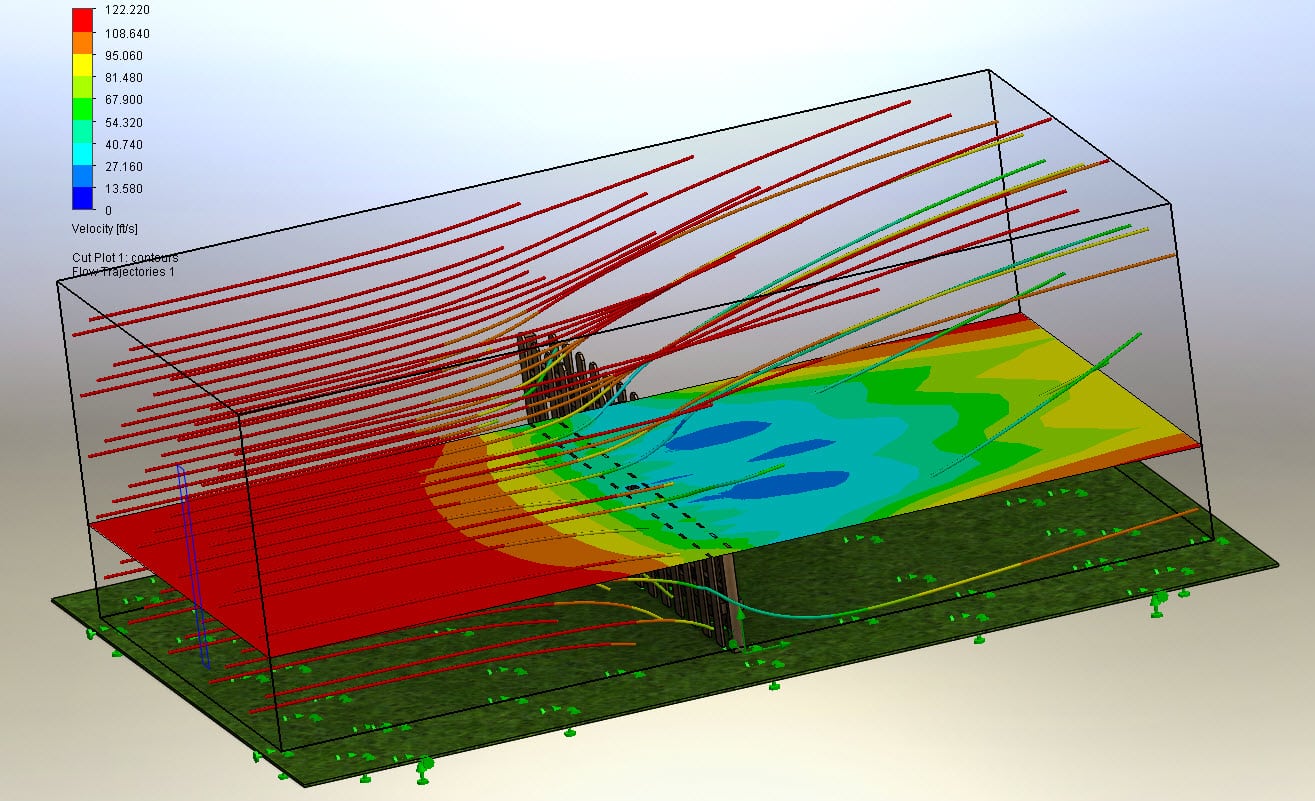 I selected to use the flow effects from my flow study as my External Loads.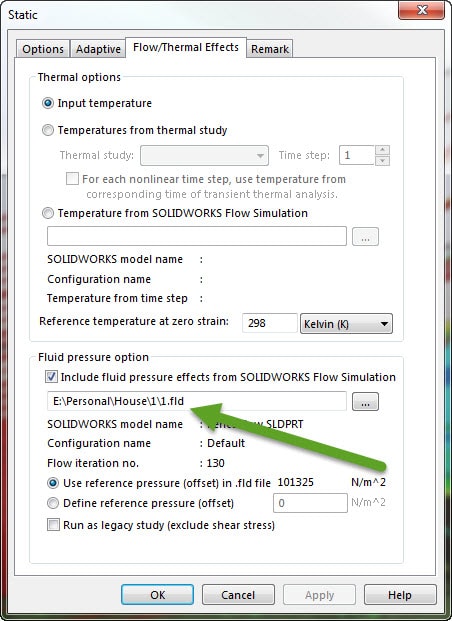 But, no matter what, it kept giving results 0 stress and 0 displacements. Finally, after going back again and again to this file when I had the time I found what it was missing. As in most cases, the solution was very simple. I only had to select "Export Results to Simulation."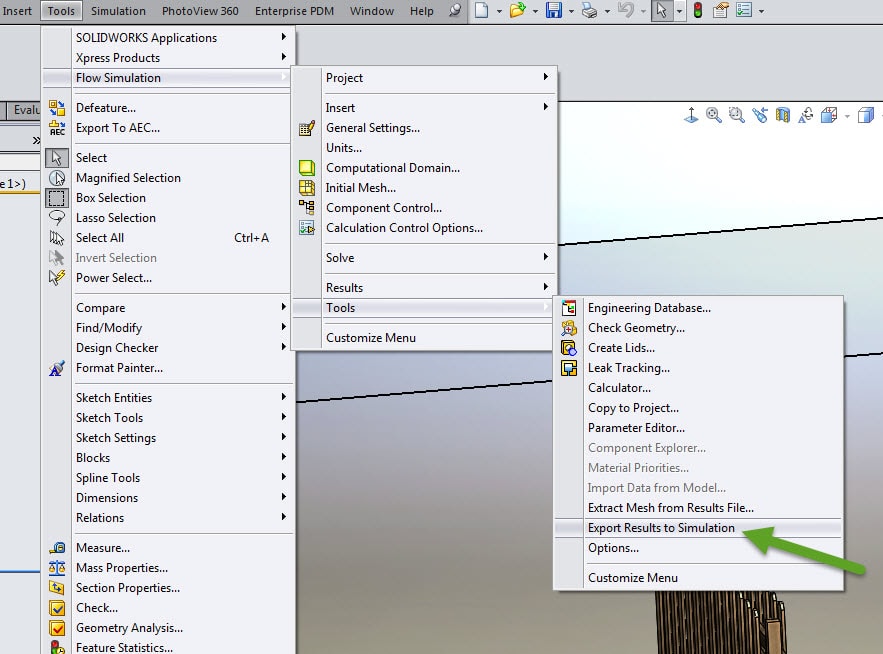 With that one small step, I was finally able to get real results.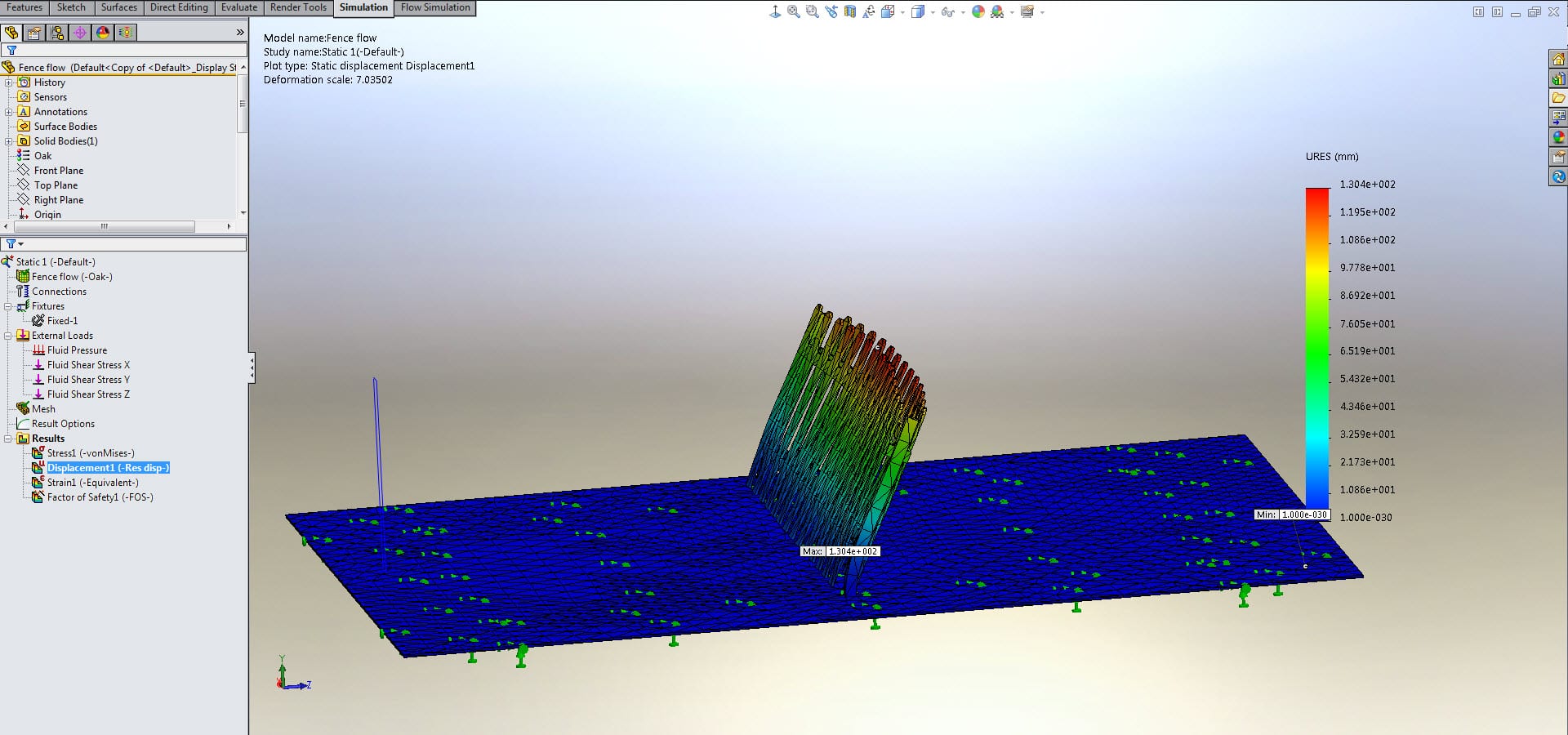 Chad Whitbeck, CSWP
Applications Engineer, CATI