Configurations VS Display States in Assemblies
Configurations and display states are very powerful tools to control how your SOLIDWORKS assemblies look. It is important to understand the differences of what you can control with each of them.
Configurations control assembly feature, part, and sub assembly suppression. Dimensional changes for mates and reference geometry, alternate part translation and rotation, and the current configuration of existing parts and sub assemblies. In this example I am showing a configuration change for an assembly. The second image has one part suppressed, one changed mate dimension, and the crank has been rotated.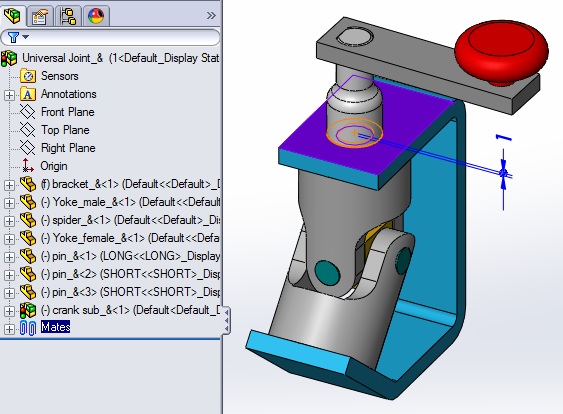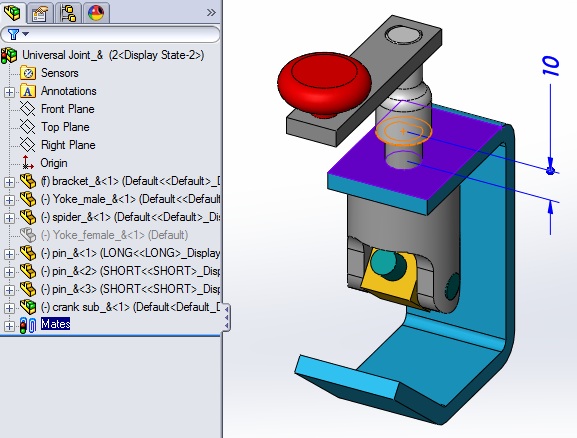 Display States control whether are part is shown or hidden, the shading style (i.e. shaded with edges or hidden lines removed), transparency, and the color. The easiest way to see how the current display state is controlling your assembly is to expand out the display pane. Each column relates to the four controllable display states. In my next example I am showing a display state change. The crank assembly has been hidden, the color of the bracket has changed from blue to gray, the upper yoke shading style is now hidden lines, and the lower yoke is transparent.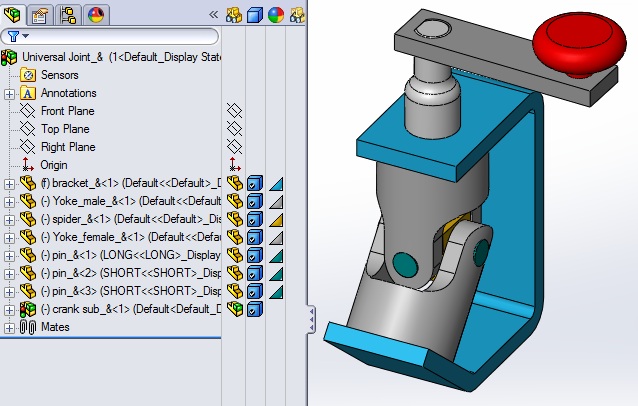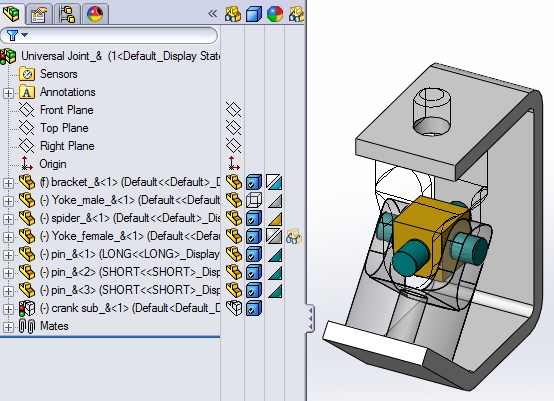 I would also like to note that when mass properties are calculated for an assembly hidden parts are considered; suppressed parts are not.
Jordan Nardick, CSWE
Technical Analyst
CATI