Connect DraftSight to 3DEXPERIENCE
3DXPERIENCE DraftSight is a professional-grade desktop DWG CAD solution. It lets you use DraftSight anywhere there is a network connection and have access to cloud storage for files on the Platform. But what if you already have DraftSight Standalone and you want to connect DraftSight to 3DEXPERIENCE?
DraftSight Standalone users that want to use the 3DXPERIENCE Platform for PLM Services need to connect the two somehow. What you'll need is the 3DXPERIENCE Role called Collaborative Designer for DraftSight. This lets users connect their standalone version to the platform so they can use the 3DXPERIENCE PLM Services by installing the Design with DraftSight Connector and the Derived Format Converter as seen below and you are set.

When opening DraftSight with these apps installed, the 3DXPERIENCE PLM Services are located in the Task Pane allowing users to manage files on the cloud. Using the integrated PLM functionality allows you to collaborate with others in a team environment or gives someone access to files from virtually anywhere they have an internet connection.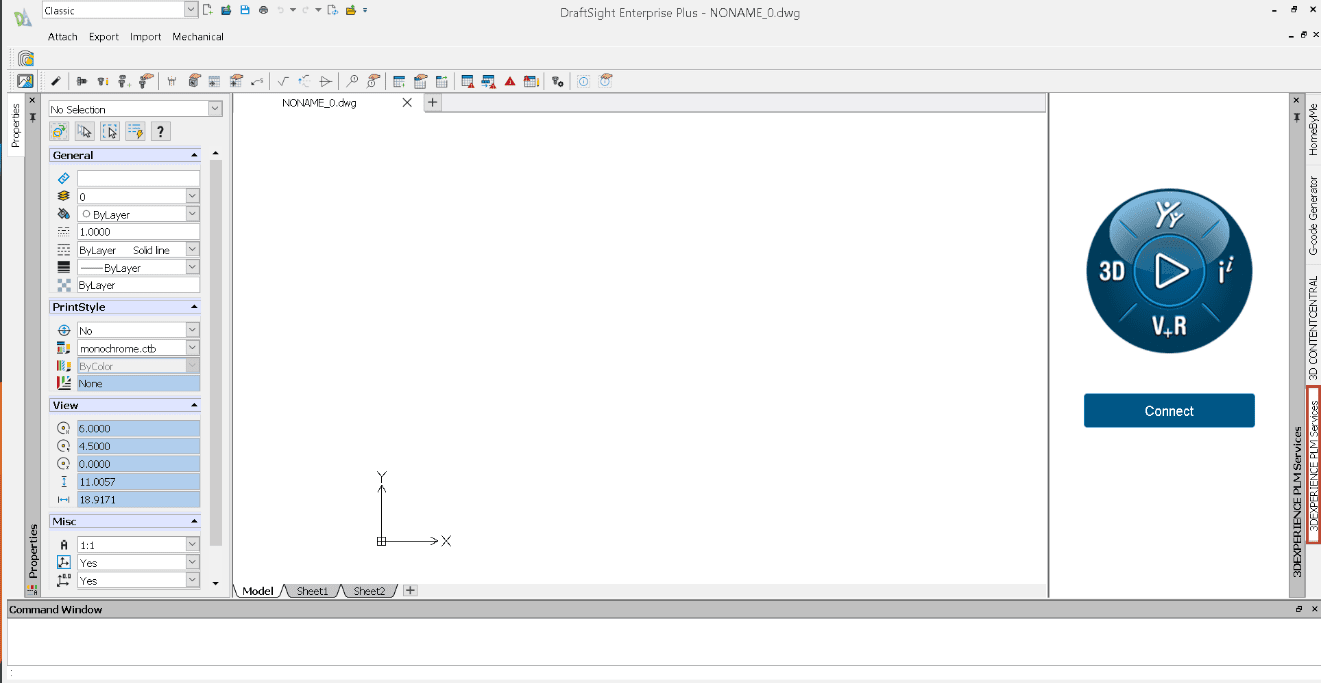 Additional Information about DraftSight
Some facts you need to know:
DraftSight Standalone and 3DEXPERIENCE DraftSight cannot reside on the same computer. It's one or the other. You can connect DraftSight to the 3DEXPERIENCE Platform with the roles mentioned above, but it's one tool or the other.
DraftSight will reside on a person's computer for both instances.
DraftSight Desktop and 3DEXPERIENCE DraftSight have no difference in functionality. DraftSight is so similar to AutoCAD for those users switching to this format and note that you can customize DraftSight to look almost identical to AutoCAD.
DraftSight Enterprise and Enterprise Plus are network licenses and need a server for the license manager. Enterprise Plus has a 3D Modeling Option.
DraftSight is light, meaning that it only needs 1 GB disk space and 2-8 GB RAM.
Does that clear up a few questions? See your Sales representative for more information and start today! Please read other 3DEXPERIENCE and DraftSight blogs to find out even more.
Thanks for reading!
Judy Hahn, CSWE, CSPP
Application Engineer Manager
Computer Aided Technology