Converting CATIA V4 Models to CATIA V5 Part Files
CATIA V4 models have become slightly outdated with the introduction of CATIA V5 software (and now the even newer CATIA 3DEXPERIENCE). However, that doesn't eliminate the possibility of running into an old V4 model that you need to use in your V5 software. Unfortunately, just opening the V4 model in V5 does not give you all the part functionality that you may need. In fact, you can't save V4 models within the V5 software unless they are converted over within the V5 software first.
In the steps below, we will walk through the process to convert your CATIA V4 models into either a V5 part file with parametric features or a simple "dummy" file that holds just the solid geometry.
Steps to Convert Your Models
1: Open your CATIA V4 model in the CATIA V5 software.
2: Right click on the MASTER icon in the specification tree and select "Copy".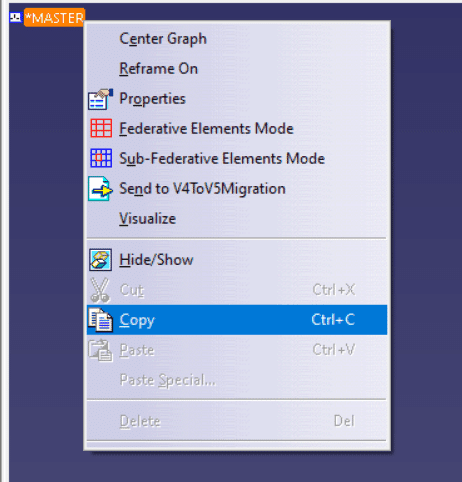 3: Create a New Part by selecting "File" then "New". Scroll down the available List of Types in the new window that opens and select "Part". Click "OK".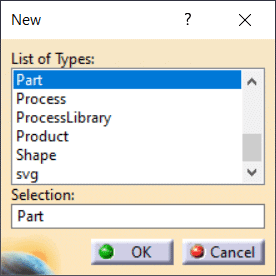 4: Enter your Part Name and click "OK". For this example, we will call our new part "Part1".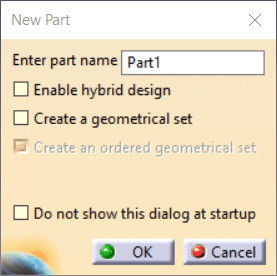 5: In your newly created part, right click the "Part1" reference icon and select "Paste Special".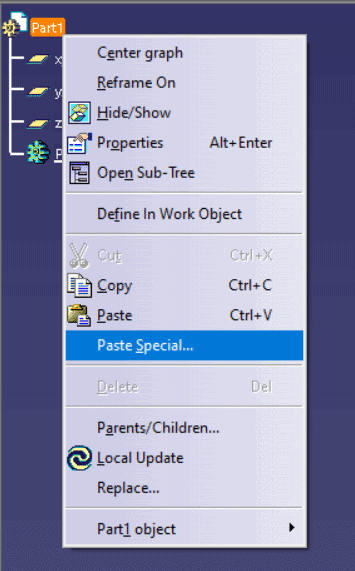 6: From here you will have two paste options to choose from; CATIA_SPEC and CATIA_RESULT.

CATIA_SPEC will create part features in V5 that correlate to the model features in V4. This will give you a parametric model that can be edited.
CATIA_RESULT will produce only the solid geometry of the V4 model into a V5 part. You can't edit this part.
Once you select which paste option to use, click "OK" and the part will be pasted.
After the CATIA V4 model is pasted, it is now converted into a CATIA V5 part file. You can now save the part within the V5 software as a .CATPart file or any of the other available file types (e.g. .IGES, STP, etc.).