Create a CREAFORM Customer account
CONNECT TO THE CUSTOMER CENTER & DOWNLOAD SOFTWARE
Getting Connected to CREAFORM's Customer Center is essential with the purchase of a 3D scanner. The customer center provides useful tools such as: software & license downloads, training files and tutorials, interactive E-learning, accessories for your newly purchased scanner and much more. All of this is provided to you as a customer at no extra charge so it's a huge benefit to get access to these online tools.
Here's how:
Step 1:Web Access Request
Go to the Customer Center to create a new account and select Web Access Request. It will take about 24 hours before you receive access from the Creaform technical support team.
Customer center link can be found here: http://support.creaform3d.com/en/default.aspx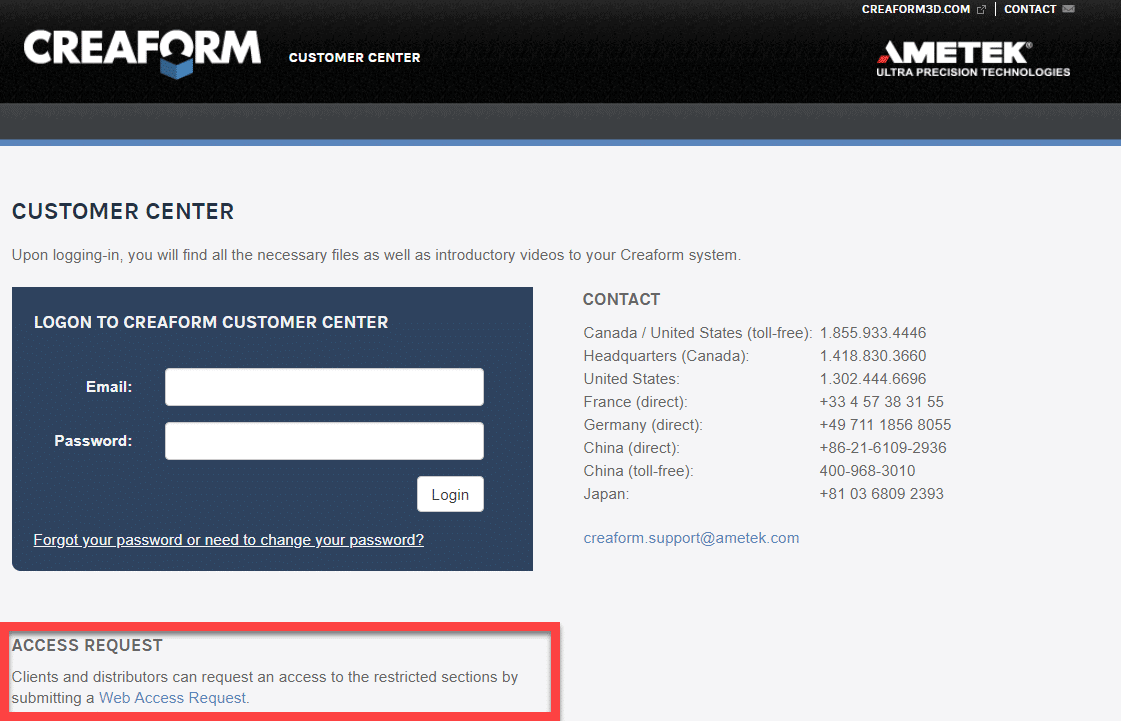 Step 2:Login into Customer Center
Once access is granted, login to the customer center with Email and Password.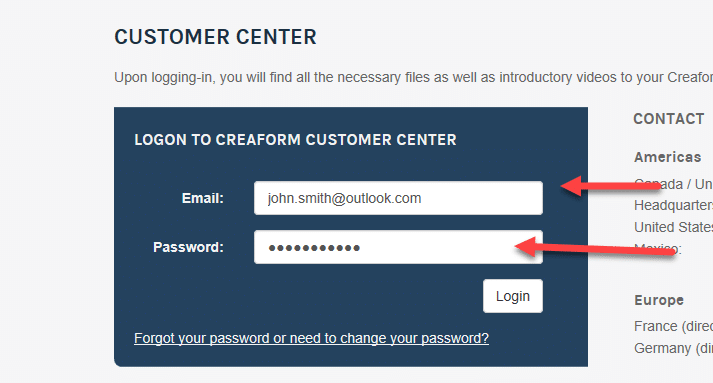 Step 3:Download the software
VXelements latest versions, all licenses, all calibration files are available for download at the Customer Center.
Select the latest version in the software column and select the download icon.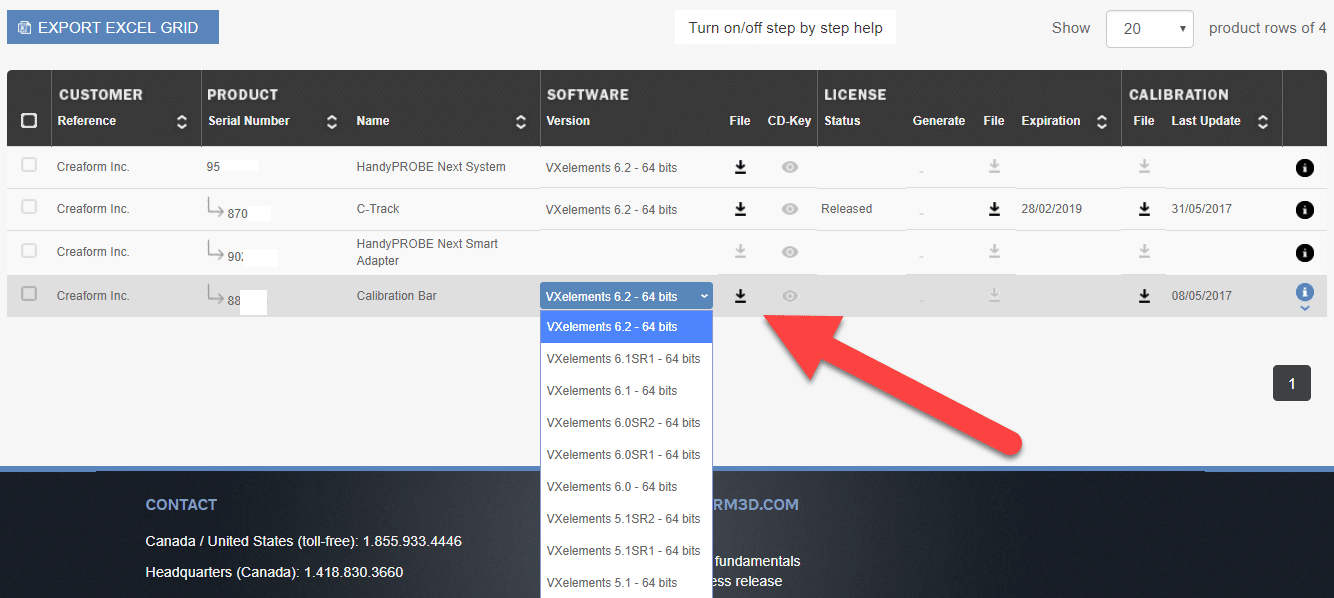 Once downloaded, follow the on-screen promoter to install VXelements.
Step 4:License & Software Updates
Internet connection is required to activate/deactivate/update the license.
Open up VXelements and navigate to the Configure Tab
Go to Options and add your email and password used to login to the customer center.
Check the Remember password box.

For more information on 3D scanning visit our 3D scanning blog section at CATI.com.
The engineer's first problem in any design situation is to discover what the problem really is.
Bob Renella
Product Engineering Manager
Computer Aided Technology, Inc