SOLIDWORKS: Customizing Documents Task Pane
Customizing Documents Task Pane
There is nothing better than customizing! Customized part templates, customized drawing templates or customized Assembly templates. We all have a specific work flow that is inherent to our jobs so to be able to simplify tasks as a SOLIDWORKS user makes us all a little happier at the end of the day.
That being said, wouldn't it be nice to organize your templates in your own tabs under the new document task pane?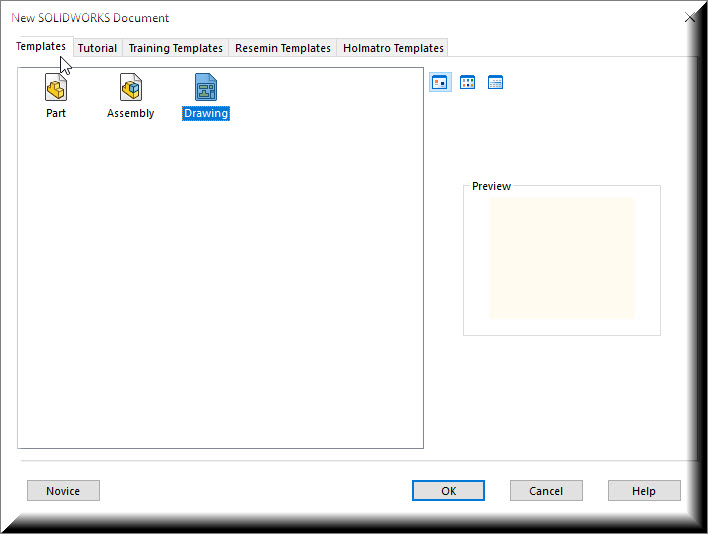 Well now you can and here's how:
NOTE: Keeping your files and folders organized in proper locations is an IMPORTANT habit you should get into in order to avoid broken links while using SOLIDWORKS.
Start by creating a new folder in the location: C:ProgramDataSOLIDWORKSSOLIDWORKS 2017. You can customize the name of the folder to whatever you want.


The next step is to tell SOLIDWORKS where the fold is located and to do this you need to go to SYSTEM OPTIONS and scroll to FILE LOCATIONS.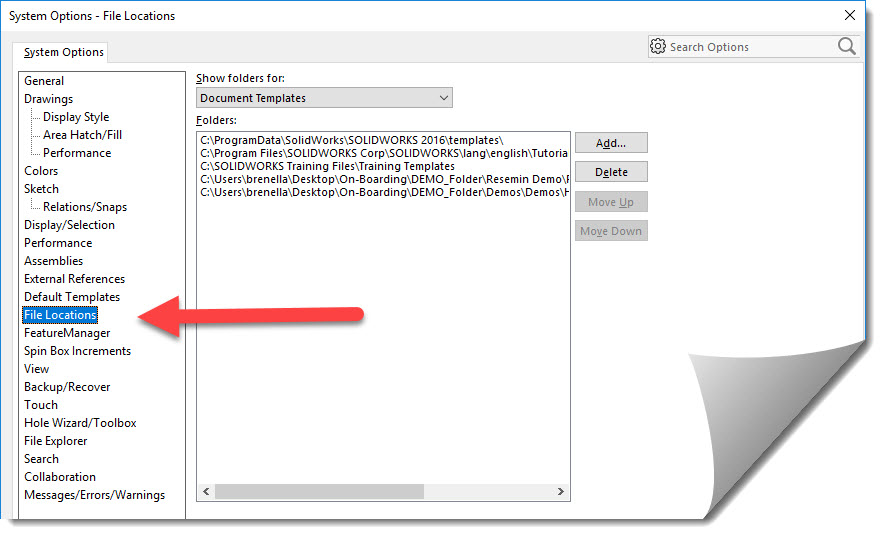 Next add the folder location you just created to the list under DOCUMENT TEMPLATES.
Now the folder you just created won't appear in your tabs until you save a template to that location.
So next time you create your template and save to your new folder….eureka! new folder tab.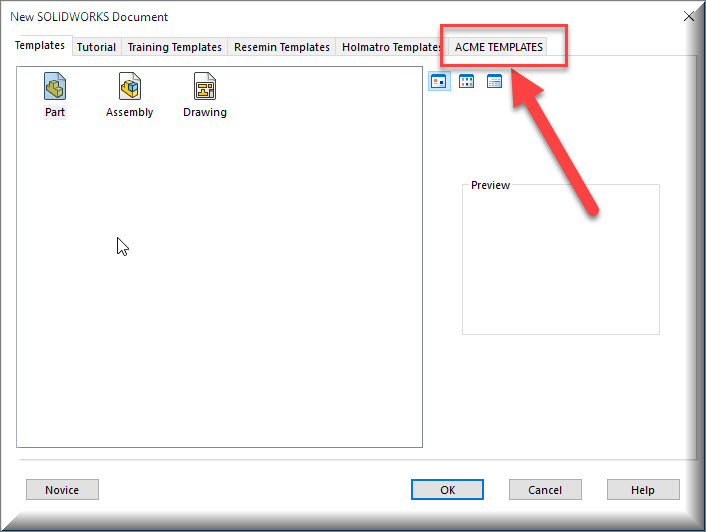 Thanks for reading and remember:
The engineer's first problem in any design situation is to discover what the problem really is.
Bob Renella
Application Engineer
Computer Aided Technology