Dassault releases ENOVIA V6 2014x (3D Experience)
Dassault Systemes recently released ENOVIA V6 2014x with a brand new interface. ENOVIA V6 is now part of the new Dassault 3D Experience platform, which is a consolidated environment with many Dassault applications. The new platform now provides for a single interface for PLM and other Dassault applications like CATIA, SOLIDWORKS Mechanical Conceptual, Delmia, and Simulia.
For the ENOVIA brand, the core PLM functionality is still there. However the interface allows for faster object creation, searching, and browsing in a much friendlier interface. The new compass (see screenshots) allows users to quickly jump between ENOVIA and their "authoring" applications to keep users in the 3D Experience interface.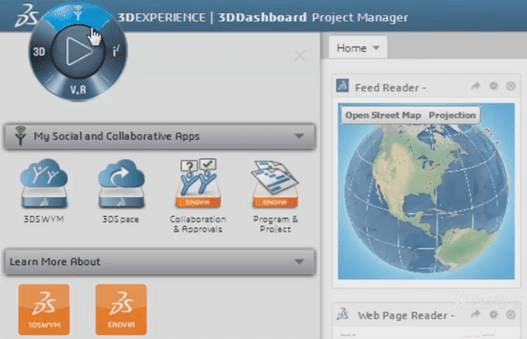 As we dig more into the new release, we will continue to post more changes to the interface and functionality. For more information, reach out to us at www.inflow-tech.com.