Design Binder - What is it? Why use it?
During CATI's recent Design Summits, I did a presentation
about File Management. During those presentations, I found that not many SolidWorks
users knew about the Design Binder feature that SOLIDWORKS provides with each
file. This is mostly because visibility of the Design Binder in the Feature Tree is off as a default.
This blog will show you where it's located and how it works.
If you haven't seen the Design Binder in your Feature Tree,
it probably is set on 'Hide' or 'Automatic'.
In order to see it, 'Show' is the selection you need to set in
Tools/Options/System Options/FeatureManager.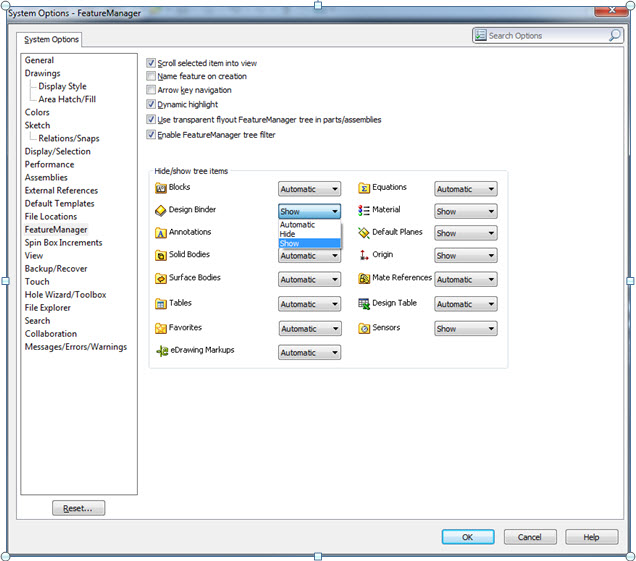 The Design Binder is a folder within the part file that is
used to store data. The default is a Word Document embedded within the Design
Binder that is internal to the part file. This is not an external document that
has to be managed. This is extremely helpful because anytime this file is sent to someone, all the information needed is within the part file.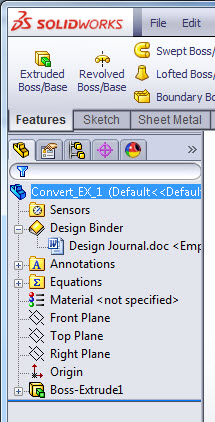 Open up the "+" sign to show the Design Journal. Left Double Click on the Design Journal and a default template will open up in Microsoft Word. (Note: Users have to have Microsoft Word on their systme to view the Design Journal) By default, the document displays the File Name, Description and Material. This information is inserted
from the Part or Asembly File name and the 'Properties' of the part or assembly file.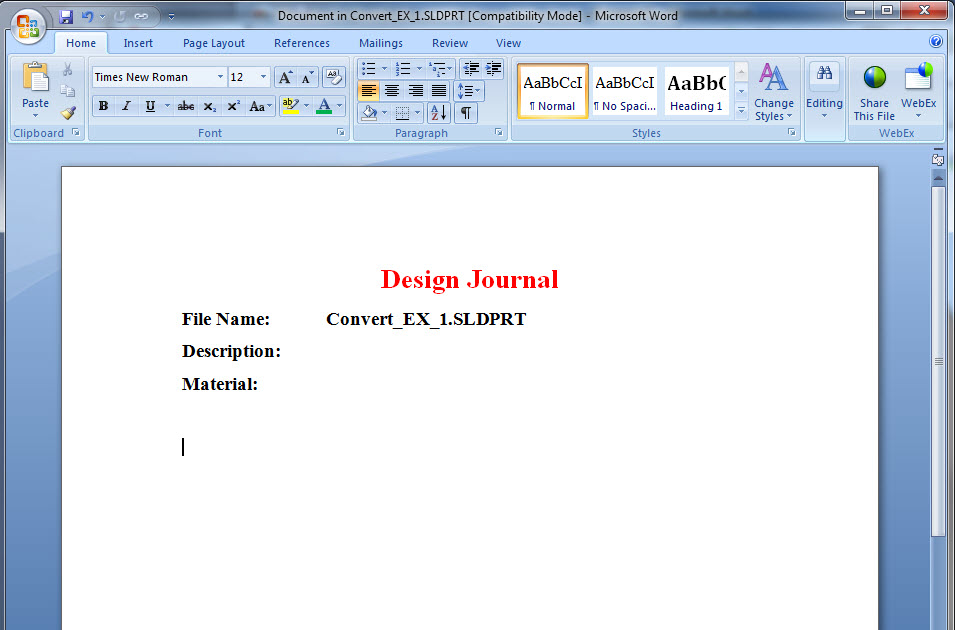 In past jobs, we used this Design Journal by adding information that
was helpful within my engineering department. We added information like design
intent, design changes or even the design process.
This is very helpful in situations where multiple users are
collaborating on a project. Other items that might be helpful to keep
within this document would mass properties information and revision information. The user can also use Windows cut and paste capabilities and add pictures or data to the Word Document.
Along with the Design Journal, users can also attach external documents to the file by Right
Mouse Clicking on the Design Binder and clicking Add Attachment.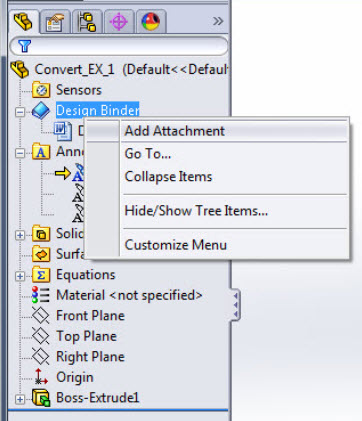 The "Add Attachment' window appears.

Browse for the files you want to attach and they will be
embedded within your part file. If you would like to keep the file external and
linked, check the Link checkbox. Your Attachement will be visible under the Design Binder Folder as shown below. We often attached test data and vendor quotes to the part file.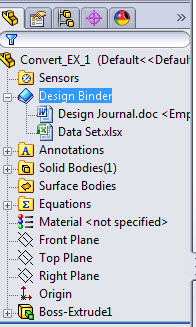 I hope you find the Design Binder Feature useful!
Judy Marlo
CATI Support