Design Plastic Parts More Efficiently and Accurately With SOLIDWORKS Plastics
Take the complexity out of getting your injection molds right the VERY first time with SOLIDWORKS Plastics. In a matter of minutes you can test your designs for possible flaws and defects, eliminating rework of expensive molds and reducing costs.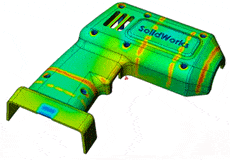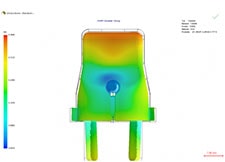 Validating your plastic part designs with SOLIDWORKS Plastics will:
Ensure proper fill
Determine best gate location
Eliminate potential defects and improve part quality
Watch the video below and see how you can reduce the cost of injection mold design while you improve your plastic parts.
Jim TeDesco
Marketing Manager
Computer Aided Technology, Inc,