DFMXpress. Have you heard of it?
Have you ever wondered if SolidWorks has some sort of automated checking tool?
Well, the answer is yes.
SOLIDWORKS DFMXpress analysis tool validates the manufacturability of parts designed with SolidWorks. Use DFMXpress to identify design areas that might cause problems during fabrication or increase production costs, and quickly review parts with mill, drill, turning, sheet metal, and injection molding requirements.
You can launch DFMXpress by clicking Tools>DFMXpress(3rd from the top).
Once it is launched, click Settings…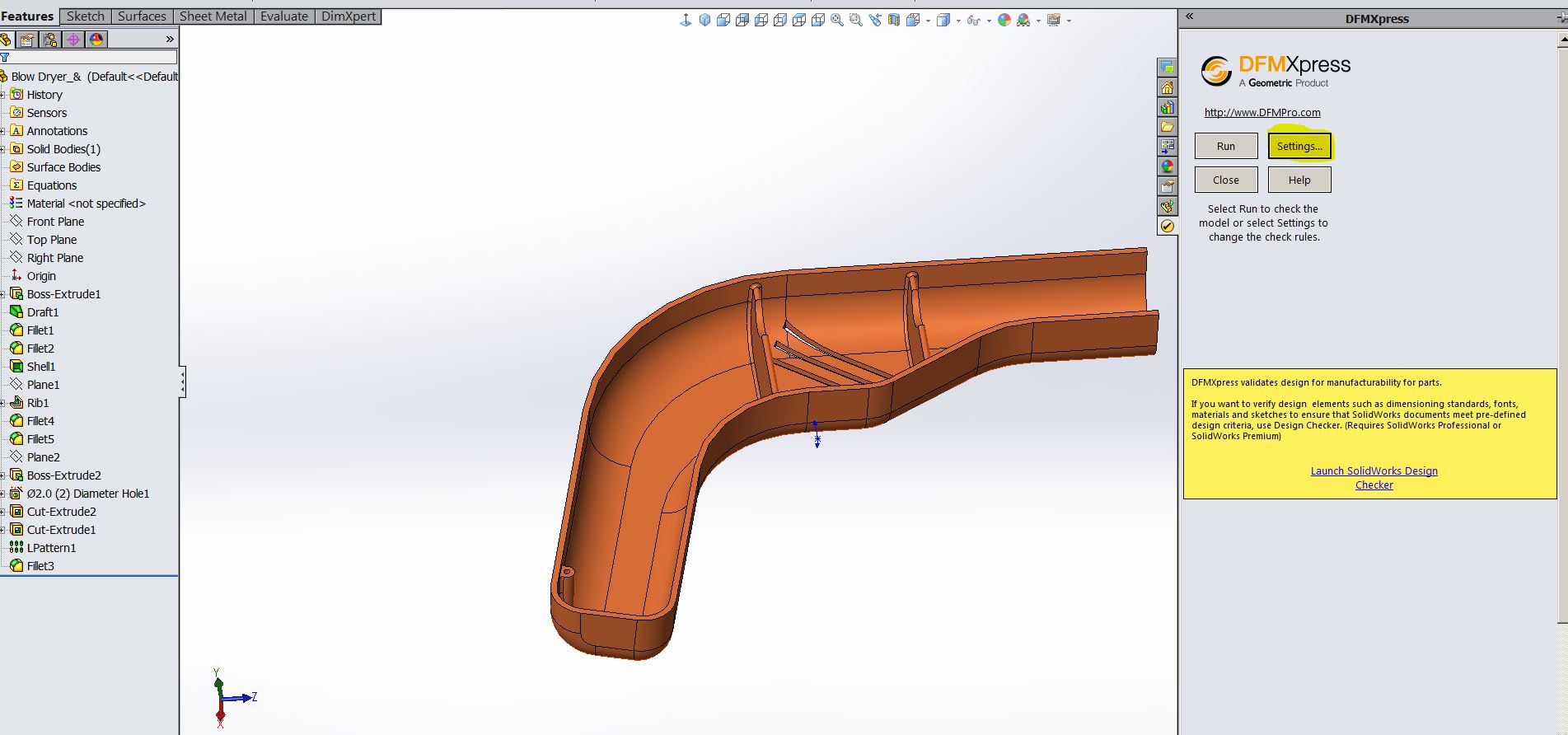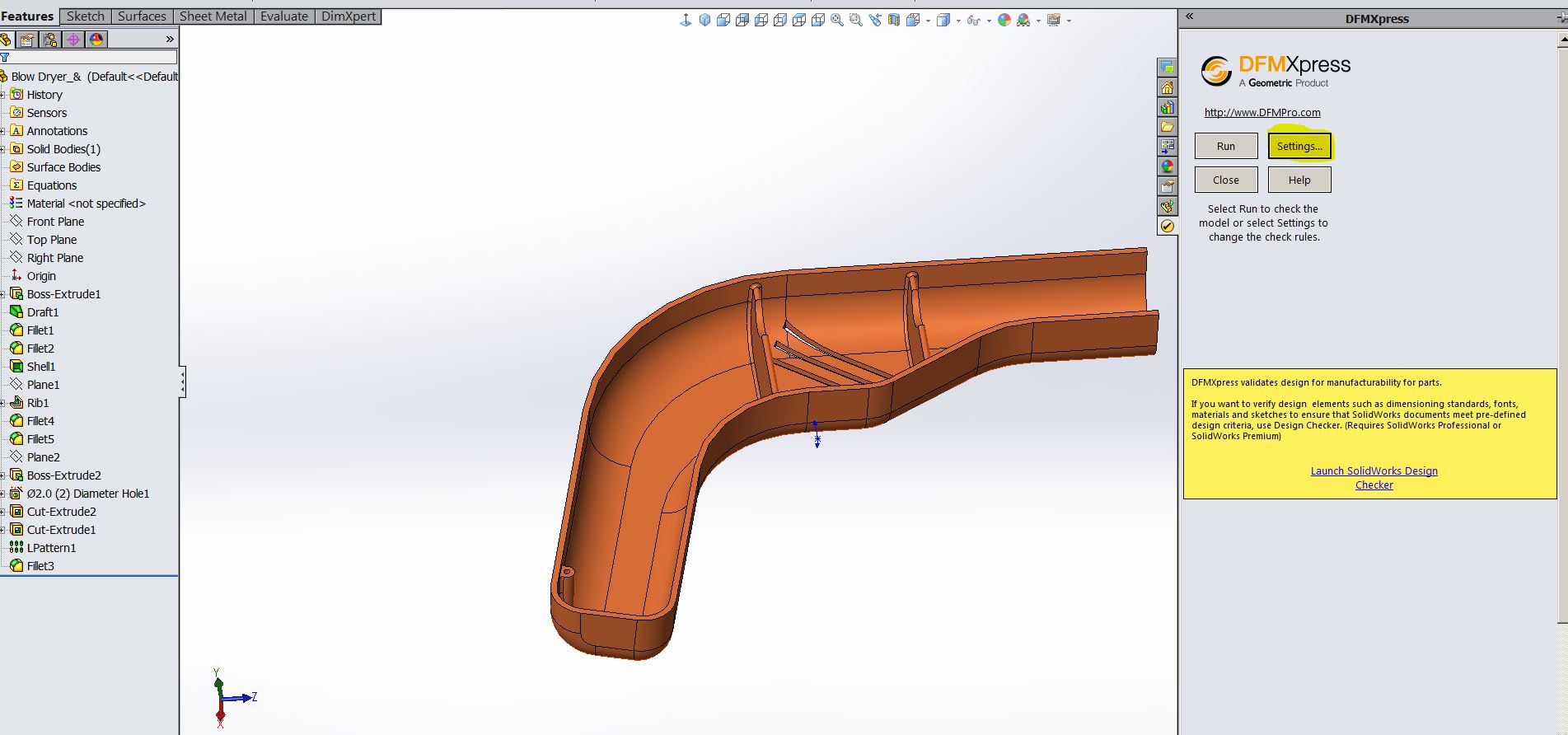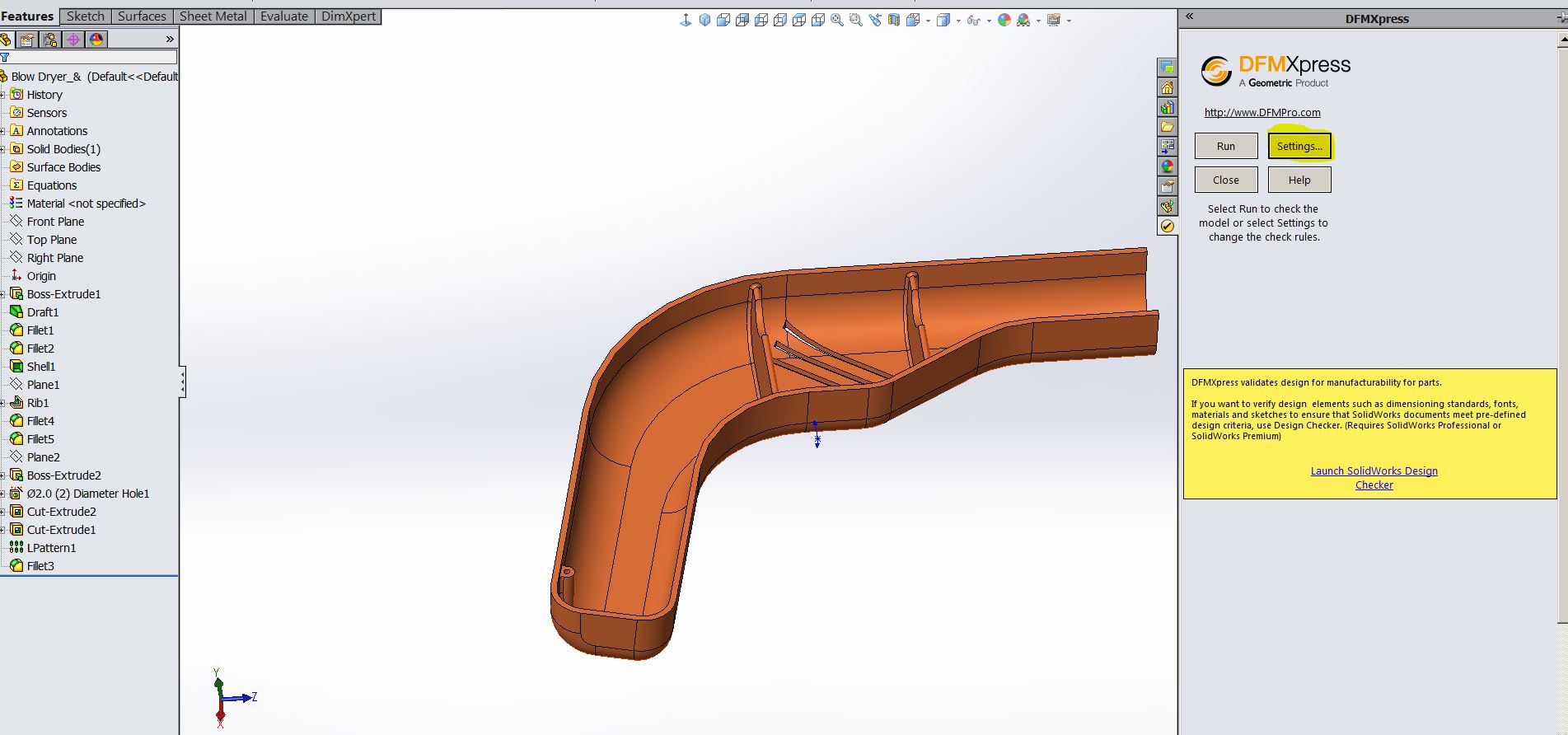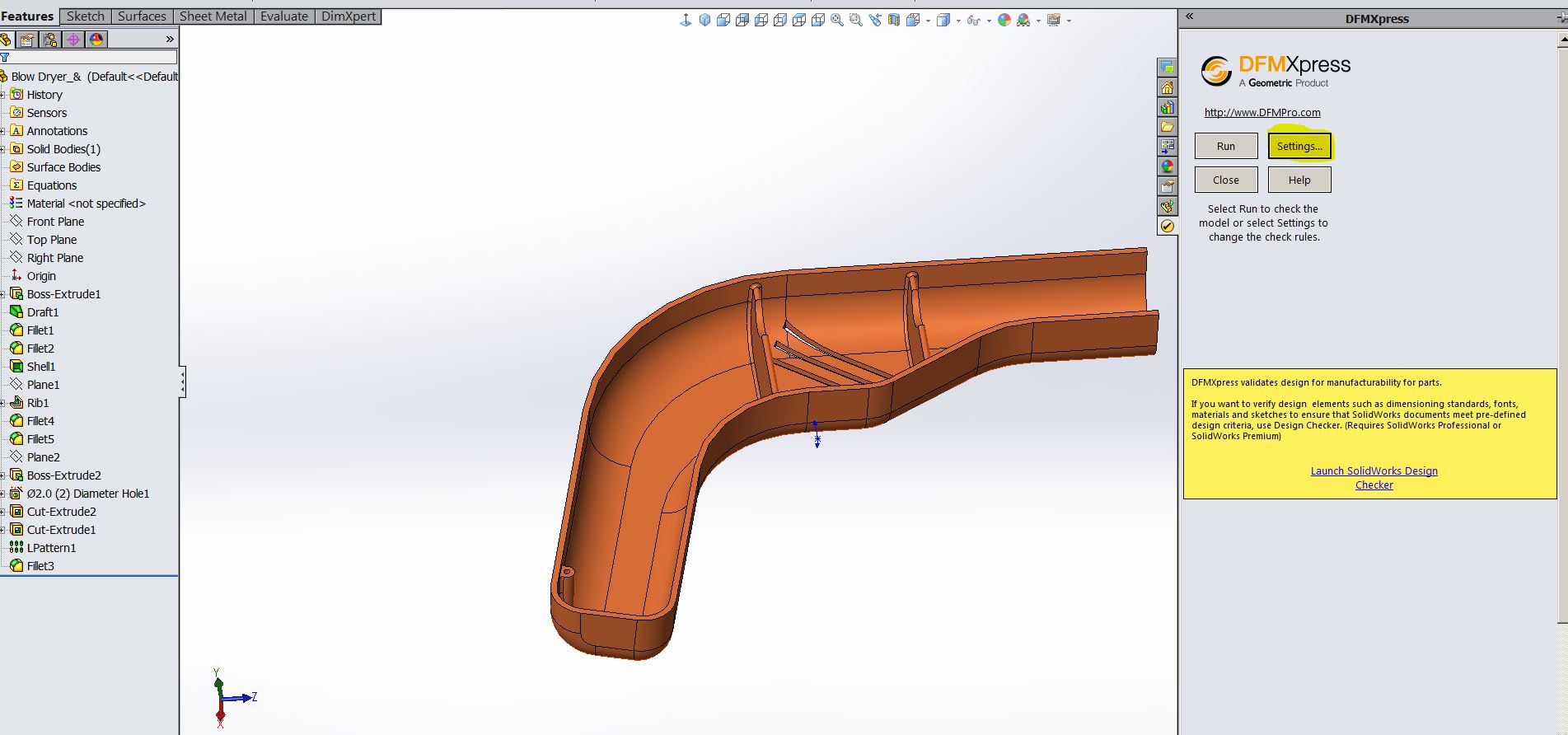 At this point you need to select your Manufacturing Process as well as any parameters or specifications that ensure manufacturability. In this case, we will select Injection Molding and enter our Ruled Parameters, Minimum and Maximum wall thickness and click run.
DFMXpress quickly anaylizes the part to help you identify areas in the geometry that doesn't meet the criteria, which allows you to make changes before sending out for quotes or manufacturing.
By expanding Rules Failed, then Maximum Wall Thickness or Minimum Wall Thickness, you can select any one of the instances to get the results of that geometric area and make appropriate changes.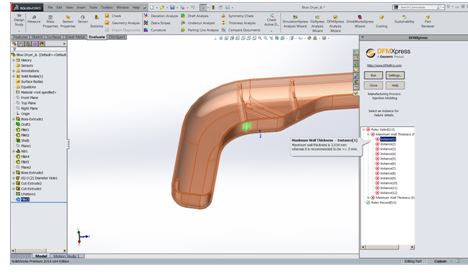 Don't forget there are other Manufacturing Processes that can be selected. Click settings and you can choose from: Mill/Drill only, Turn with Mill Drill and Sheet Metal.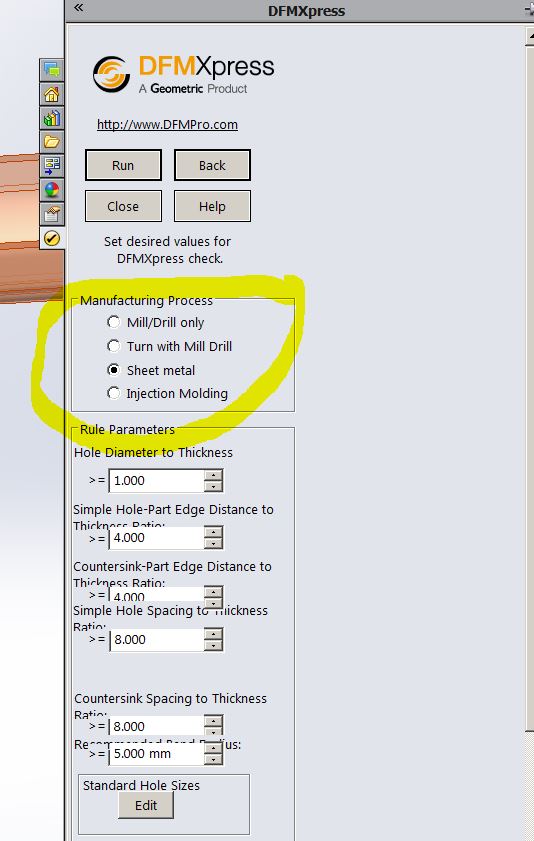 DFMXpress and SOLIDWORKS can help you take much of the guesswork out of determining the manufacturability of your design.