Drawing Views of Individual Bodies
I have recently had a few Technical Support questions
regarding how to create drawing views of individual bodies from within a
weldment. This is actually very simple
and can be completed by using the little known command Relative View.? While in a drawing, go to ??Insert, Drawing
View, Relative to Model?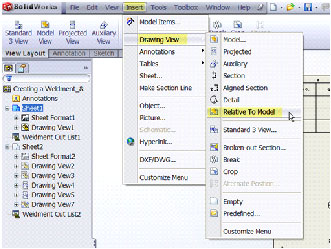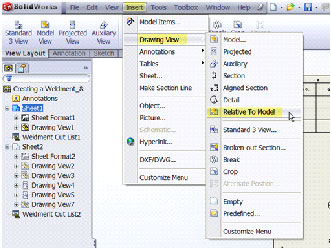 Select the face of a body in your drawing view. SOLIDWORKS will then switch you to the model
where you have the option to choose the ??Scope and select ??Selected
Bodies?. Select the body you want to
detail. For orientation, select a First
Orientation? and a ??Second Orientation?.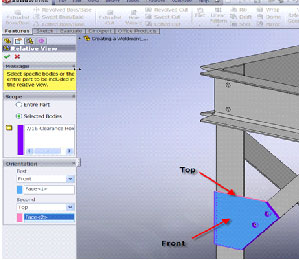 Click ??OK? and the drawing document window will appear. Based on the orientation you chose for your
part, you can now place the view any where you like and you can now project
views off of the new view as shown.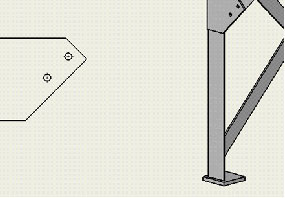 These views can also be moved to other sheets in your
drawing. Relative view will save you
from having to create multiple configurations where you have to hide or suppress
components to be able to get the drawing views you need.
Phil Whitaker
Technical Support