DriveWorks Case Study - Elite Balustrade Systems
Since using DriveWorks, Elite Balustrade Systems now receive 10x more enquiries.
DriveWorks Software allows companies to automate, speed up their design process and gain a competitive advantage.
As we all know Time = Money. By automating processes that are time consuming and prone to human error, companies that embrace DriveWorks technology can gain significant advantage in their markets.
One company that is benefiting from this principle is family run firm, Elite Balustrade. They sell custom kits for stylish stainless steel and glass architectural components; balconies, balustrades and railings. Each order is unique to the particular customer with the length and configuration of components selected likely to vary for each individual installation. Managing Director, David Martin explained that from his many years of selling components, he knew that he needed to add value to every deal so that people would choose his firm and his kits, not someone else's. He saw the potential to build his business by having an online presence that would enable him to handle many more enquiries each day, incorporate his own industry expertise, and something that would set Elite Balustrade apart from the competition.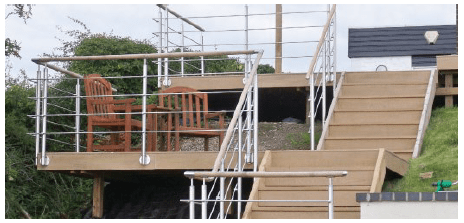 The company website clearly sets out the proposition "We design & manufacture stainless steel and glass railing kits to suit your exact requirements. All our kits can be quickly manufactured and supplied throughout the world to your bespoke specifications. We offer a unique online quotation system, not only will you receive an instant quotation for your requirements, this will also be accompanied by a 3D visualization of your bespoke design."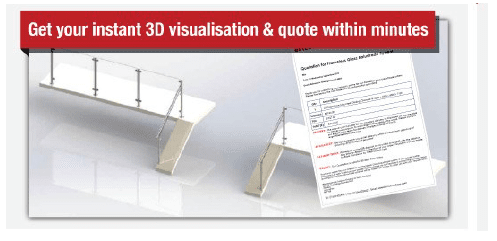 Formed 7 years ago, Elite Balustrade show how companies with vision, who invest in technology can really drive their business forward. Today, the company responds to customer enquiries 24 hours a day via its website, which means the company is expanding not just in the UK but all over the world.
"Before using DriveWorks we would create 20 quotes in a month, now we can do 20 in a day. The process in the past was labour intensive as prices need to be calculated each time and drawings all had to be prepared manually."

David says this is just the beginning for the firm. With 58 products on sale currently, they are constantly looking at how to improve and expand their product range, combining new components to create new kits.
Time savings have helped this family run business grow faster than they might have first envisaged, and it's not just the quote time which has dramatically reduced.
The number of enquiries handled by the company has increased 10 fold since the introduction of DriveWorks. The quantity and quality of the documentation being sent out has dramatically increased too.
DriveWorks creates the variations for each kit designed and all the accompanying documents. From data entry, to design, to documentation, the customer is guided through the buying process automatically.
Currently 15 documents are created in total for each enquiry, of which 5 are emailed to the customer. These are:
3D IMAGE
Quotation
Parts List
Installation Instructions
Maintenance Guide
Once the customer has received the email, it is easy for Elite's customer service team to step in, follow up and secure the order.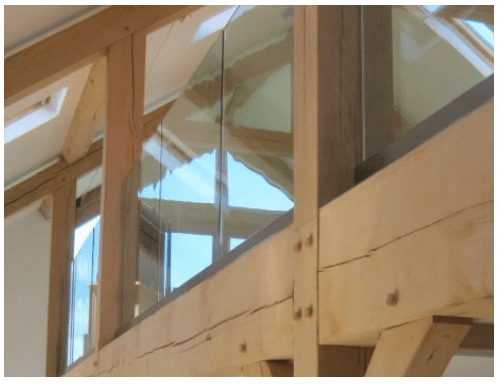 It doesn't stop there. Because all the requirements are entered in to the online form and saved in the background, as soon as the customer confirms acceptance of the quote, Elite's manufacturing team receives notification that the order is ready for production. They can open up the additional files and documents, created by DriveWorks, and use those to start manufacturing and assembling the order right away.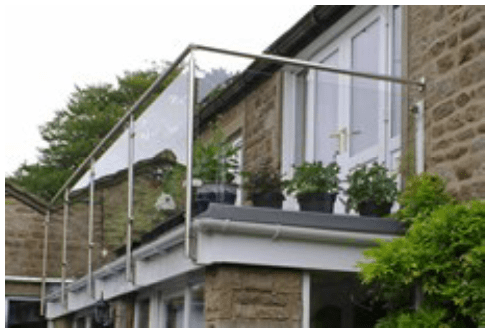 David is proud to say "We have always been ahead of our competition". He knows that staying that way means continually innovating in both product and process. Currently, customers can see the product they wish to buy pictured in a number of environments, Elite are looking to expand this further. In the future, they hope to enable customers to upload their own pictures to see how their new balustrade will look in place.
With vision like this and through automating their design, sales and business processes Elite Balustrade are in a strong position to grow and do well.
Time Saving Metrics:
Quoting Time
Previous process: Create 20 quotes in a month
With DriveWorks: Create 20 quotes a day
Number of Enquiries
With DriveWorks: 10x more enquiries
**Information in this article originally published and authored by DriveWorks. Download a PDF of this Case Study.
Jim TeDesco
Marketing Manager
Computer Aided Technology
InFlow Technology