Duplex setting for performance
In recent months we have repeatedly seen that setting the network card setting for duplexing to a specific value has significantly increased performance… especially on check-in and out of larger assemblies.
**This needs to be forced on both the server and the clients
How do you change this you may ask..
Administrative privilege for the computer is needed in order to change these settings.

On the Windows "Start" button, select "Settings->Control Panel"

In "Control Panel", select "Network Connections"

Right-click on the "Local Area Connection" and select "Properties" from the bottom of the menu:
This will bring up the "Local Area Connection Properties" window. Select "Configure"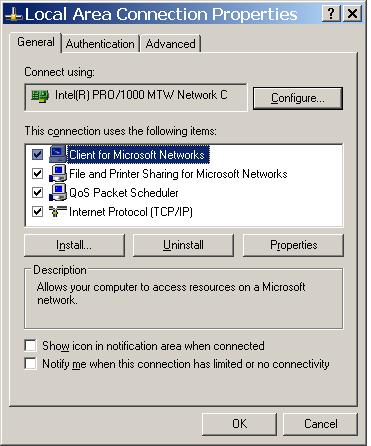 At the next window, select the "Advanced" tab,

under "Property" select "Media Type", and you will see a value list to pick from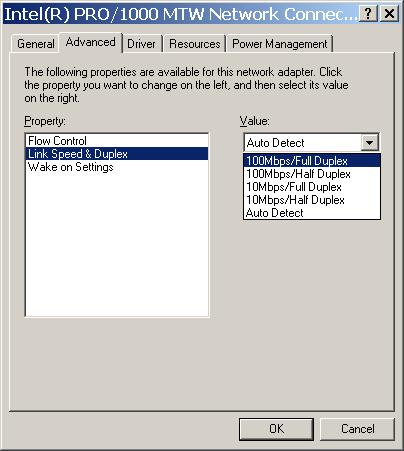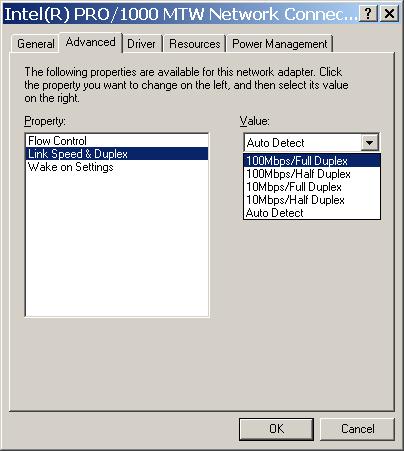 Hope this helps!
By Scott Evans – InFlow Technologies – www.inflow-tech.com