eDrawings translators
eDrawings – Invalid file type
I ran across this recently with a customer. On 1 machine,
they could not open Pro/E files. An error occurred – "File type not supported."
It took us a while to get to the answer. It came down to the initial
download of eDrawings.
By Default, the download will not include the 3D XML or
PRO/E translators. You must specify this during the download.
To start the download, go to http://edrawingsviewer.com/ed/download.htm
and select the viewer download, then select next.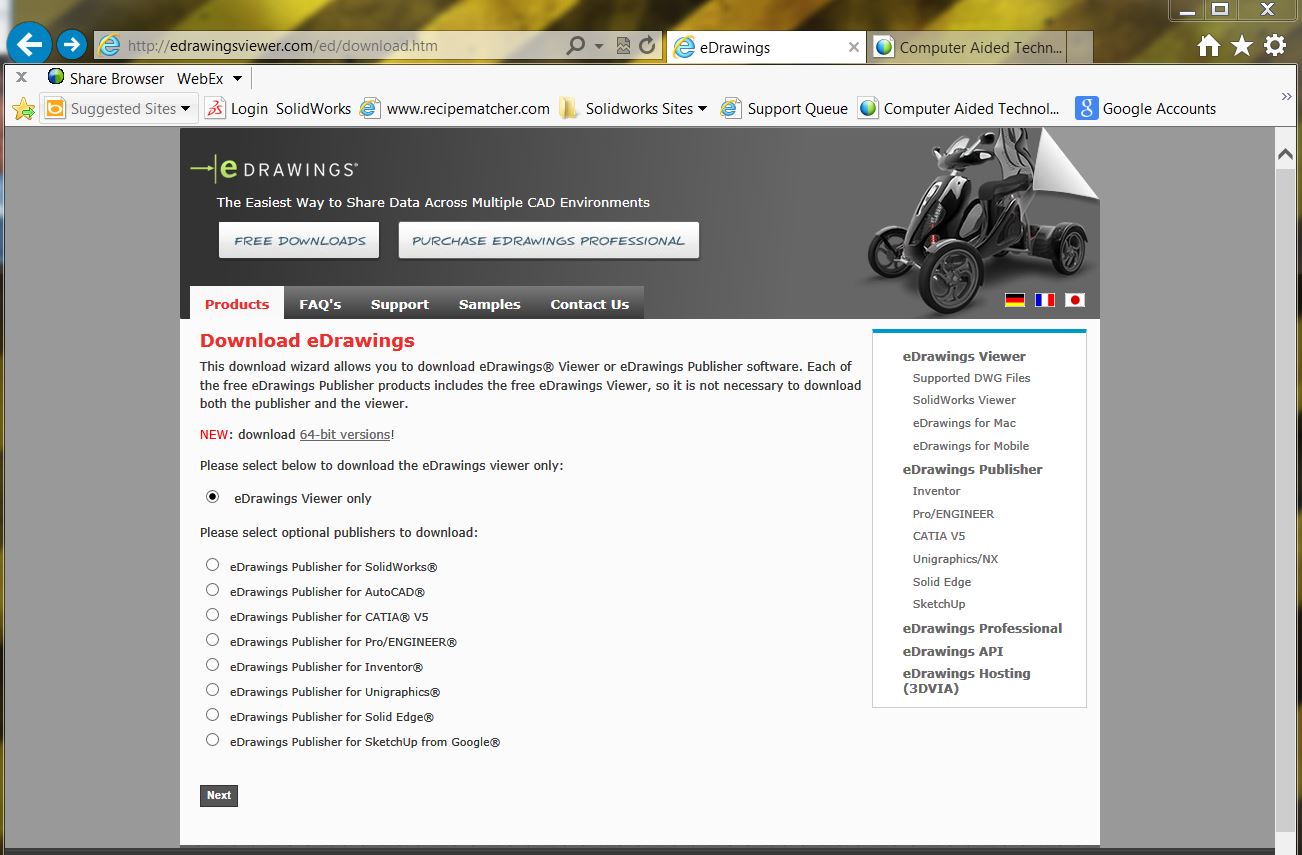 At this point, you will now see the option for the 3D XML
and PRO/E translator. Make sure to check this option.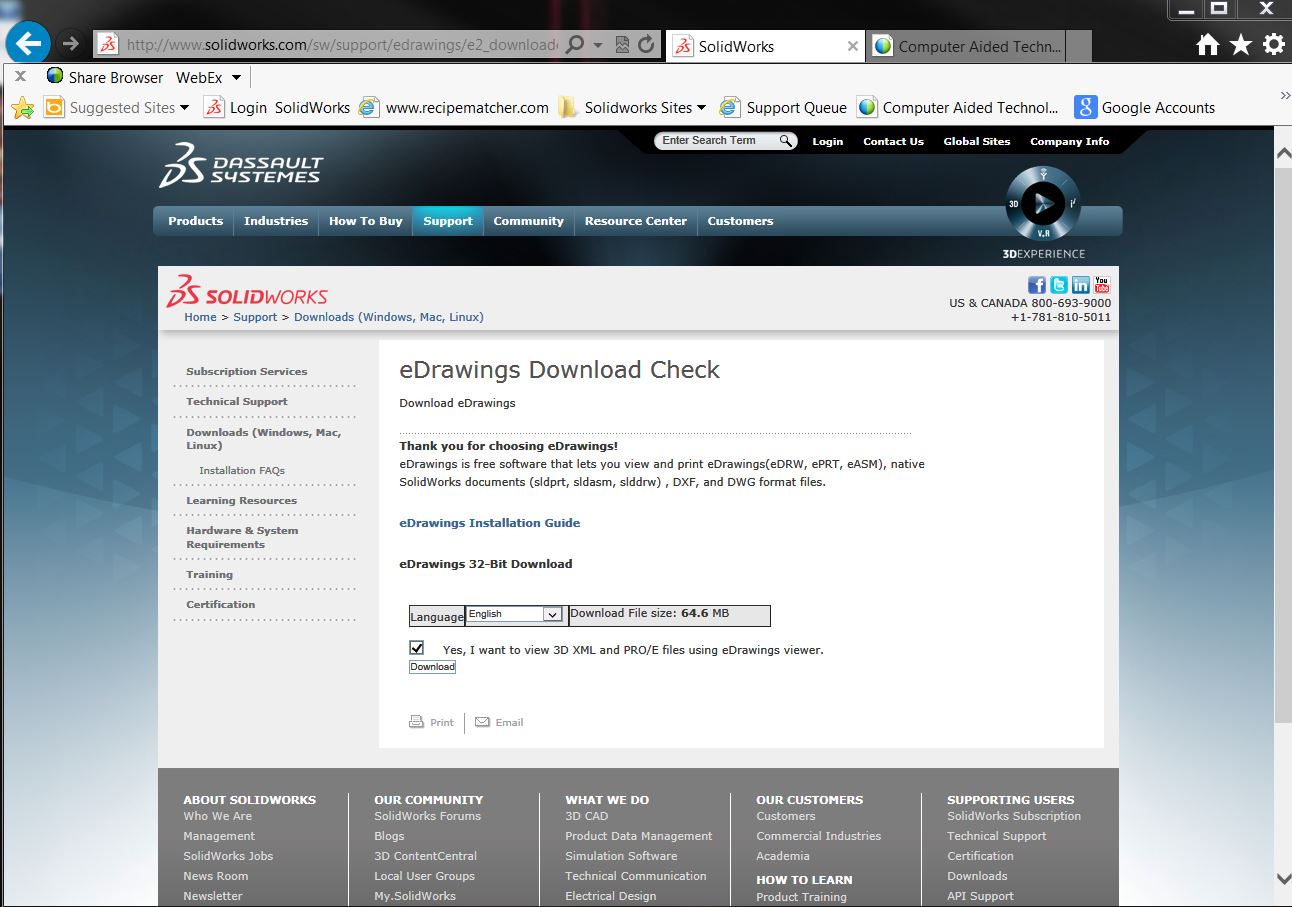 This is straight forward, however does get overlooked.