Euromold 2014 - CATI's 3D Printing Team is There (Day 4: Exploration)
Today, I was able to expand my boundries from the booth and walked approximately half the show floor today. One booth had a direct impact on my day to day work at CATI and it has to do with a new release of an stl file repair software. Walking further down the aisle, I had a chance to see how the white light scanners have become more compact with better resolution and a lower price tag. This opens the reverse engineering and inspection capability to companies looking for electronic data from legacy parts, molds or quality inspection without having to outsource this service.
As I mentioned in my previous blog, there have been unveilings of new additive manufacturing equipment and what an eye opener it has been to see the technology up close. I've seen machines capable of producing huge sand casting patterns, new Digital Light Processing (DLP) equipment curing liquid resin to produce larger parts, and a small injection molding machine that one could place in the office to use Stratasys Polyjet "ABS-like" material for tools to produce parts from production materials.
I would have to say the hall in which we are located should have the theme "Metal Mania". The presence of metal part producing machines have increased significantly from last year's show. The booth in which the AMUG crew is located has been graciously provided by our well know industry ambassordor Stefan Ritt from SLM Solutions GmbH. SLM manufactures machines for metal powder sintering. Two unique innovations are the use of dual lasers and an automated recycle process of the powder media not used in a previous build. Below you will see some photos of the SLM parts produced from this technology.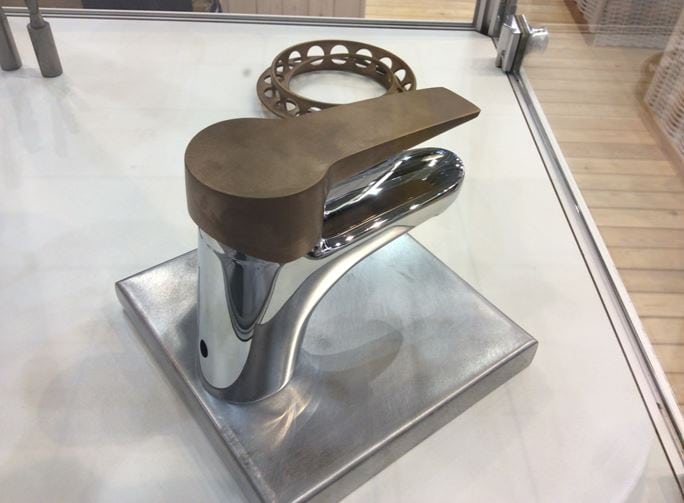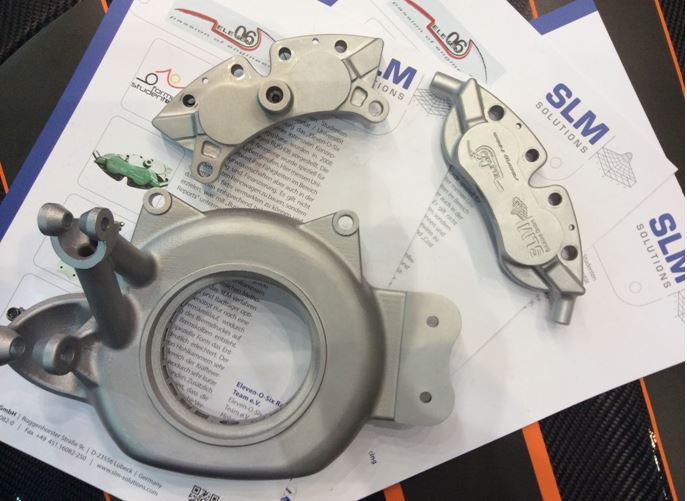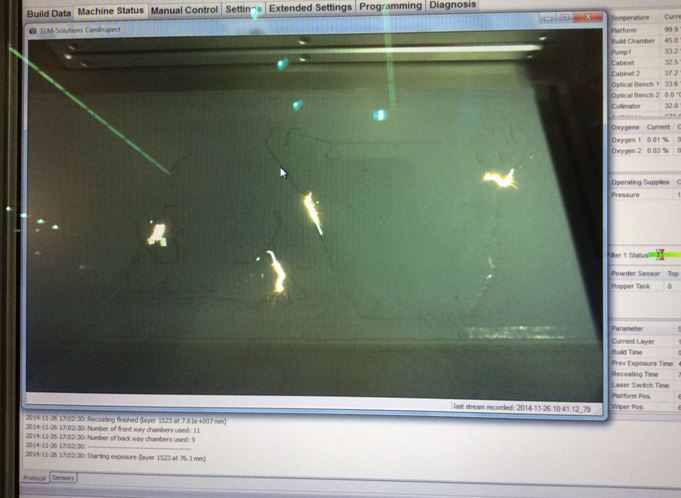 Derek Ellis
Sr Applications Engineer – Additive Manufacturing and 3D Printing
Computer Aided Technology, Inc.