Euromold 2014 - CATI's 3D Printing Team is There
The first leg or our trip consisted of a 10+ hour flight to Germany. Luckily, my colleague (Mark Abshire, CATI's new application engineer in our St. Louis office) and I had a chance to sit next to each other on the plane. We were able to discuss how our customer's could better utilize additive manufacturing equipment – including the new materials and equipment released by Stratasys on November 4th. Upon landing, we met up with our AMUG colleagues to strategize our approach to attract conference sponsorship and exhibitors.
Although we are both members of Computer Aided Technology, Inc.'s 3D printing team, we are also here at Euromold representing AMUG(Additive Manufacturing User Group). So, on our second day in Germany, Mark and I started off the day at the exhibit hall for our booth set up. The size of Euromold makes for a hectic place with all the OEM's moving in their equipment. The interesting thing about set-up day is you see a lot of what's on display under cover or behind solid walls. For those of you that may not know Euromold is the place to unvail new additive manufacturing technology and/or materials. Below is a picture of Jason Lopes from Legacy Effects next to one of his creations. Jason uses the polyjet additive manufacturing technology to achieve high resolution and accuracy for his products used in the motion picture industry. You will find numerous examples of Jason's work in current movie releases such as Robo Cop, Total Recall, and Ironman.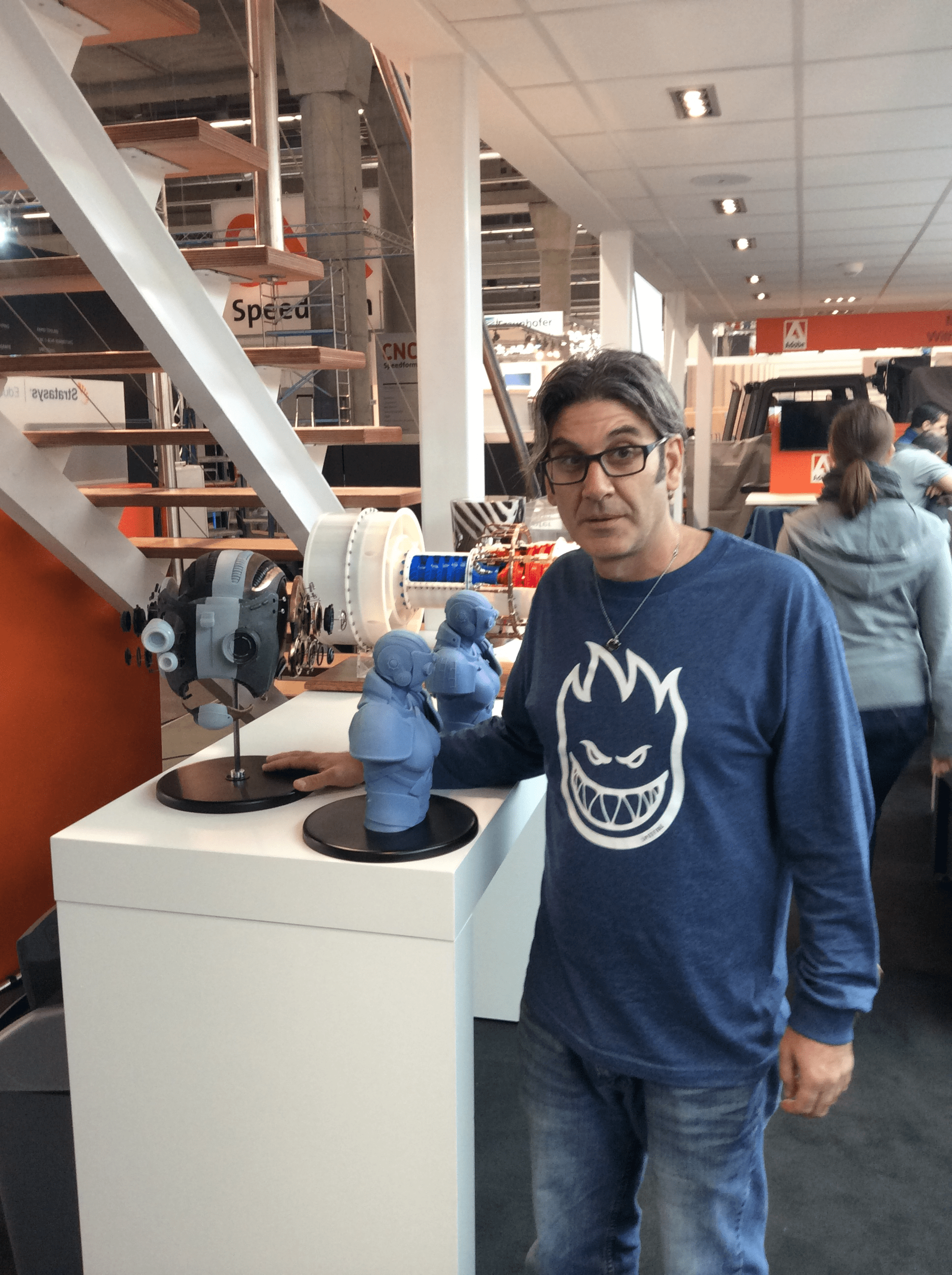 Euromold officially kicked off today. All the "secretive" covers have been removed and hidden displays are open for viewing. Stratasys has a very unique booth based on an airport theme. Take a look at the cross section of this airplane where parts of the duct work were made in the Ultem material which is certified for commercial transportation. Also, we saw FDM and polyjet materials used on the arm rests and seat structure.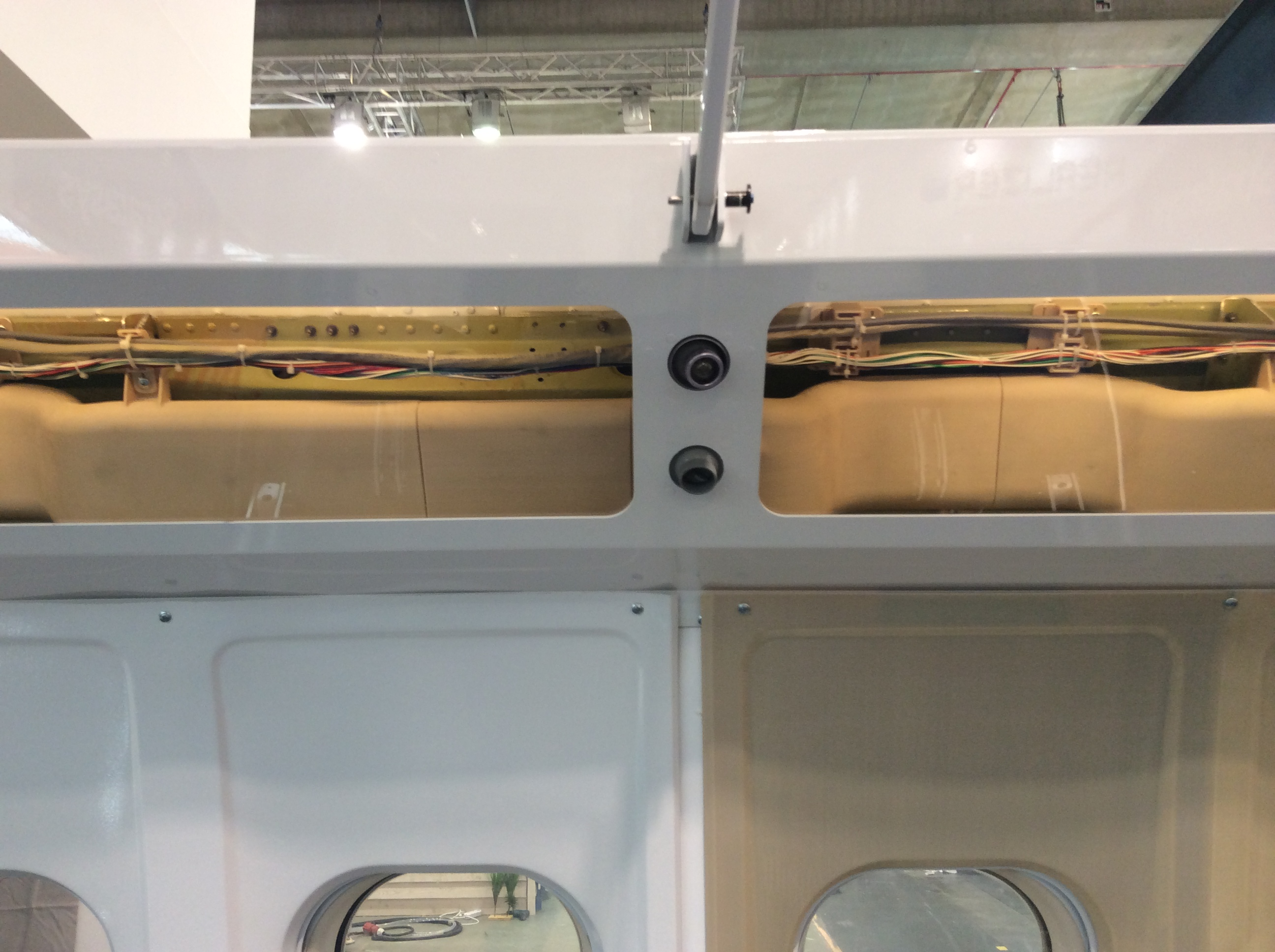 We were able to see the Objet 1000 and the new Fortus 380mc and Fortus 450mc live in action. The ease of use and bundle material packages for the FDM technology and the size of the Objet 1000 machine were highlights with these new releases.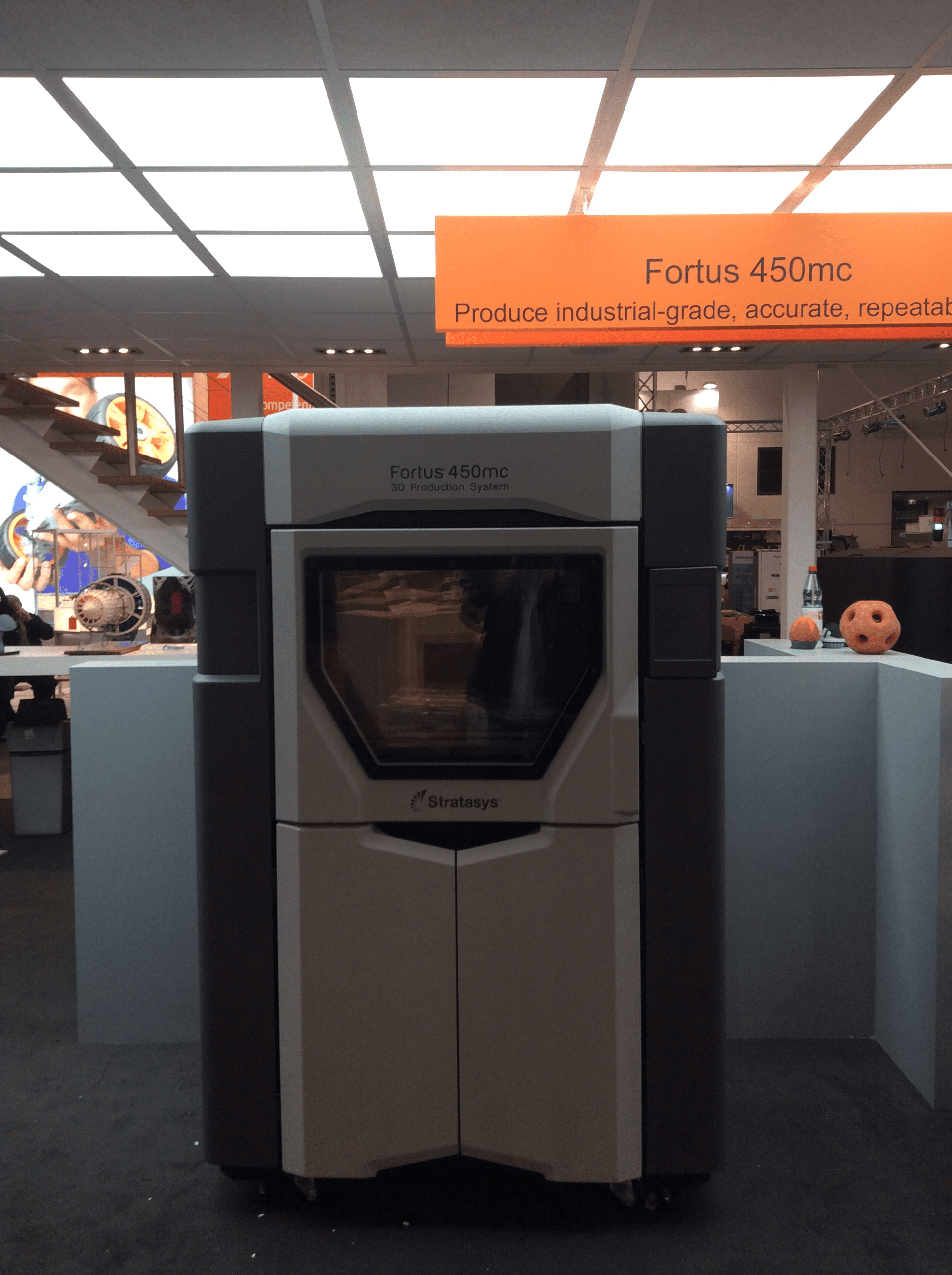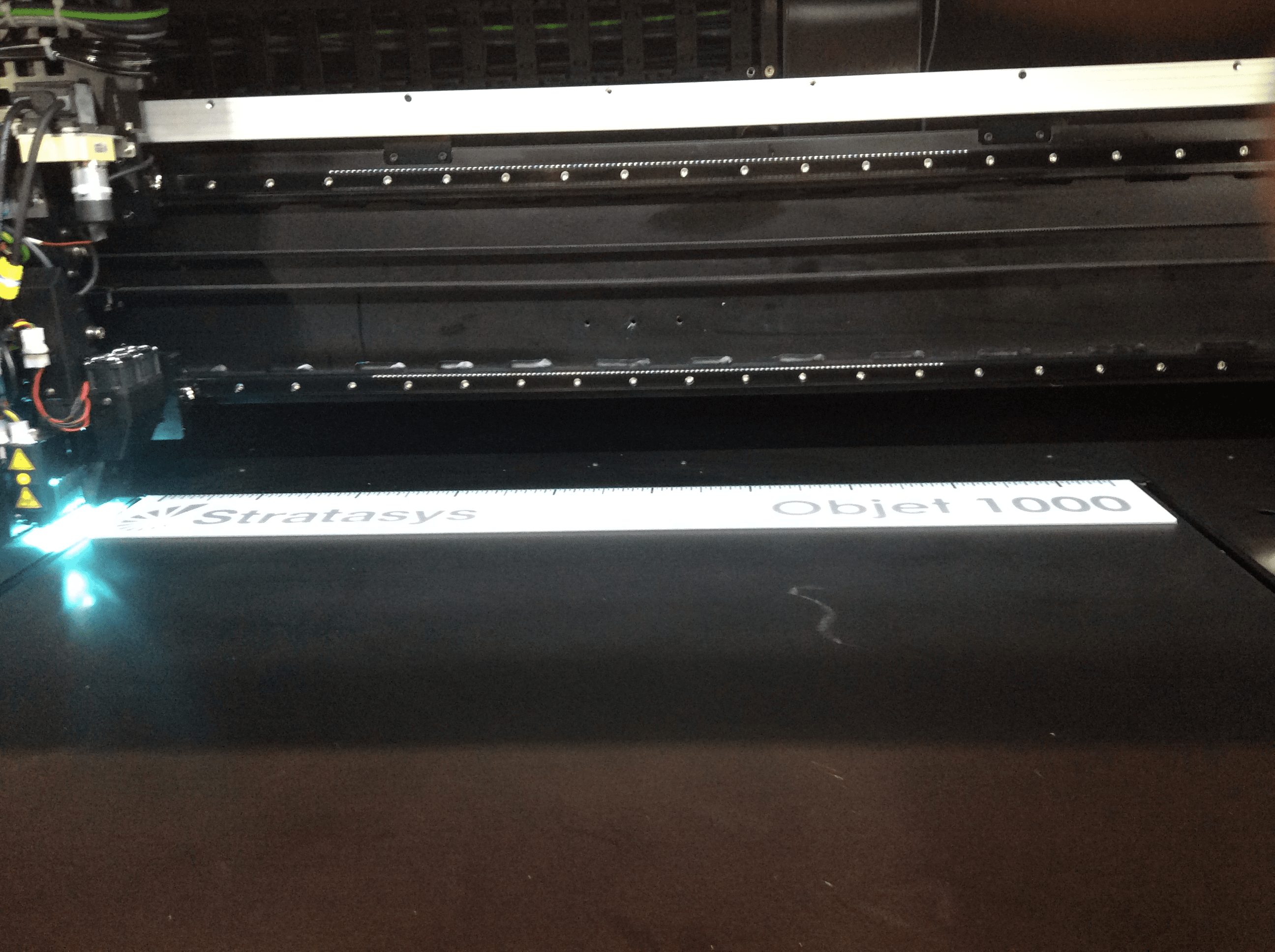 The AMUG group is having a very successful day securing sponsorship. Pictures with our diamond and platinum level sponsors can be found on the additive manufacturing users group website www.am-ug.com. The new exhibit booth selection site is about to be released and the space is limited. As of right now, we are half way to maximum capacity.
Derek Ellis
Sr Applications Engineer – Additive Manufacturing and 3D Printing
Computer Aided Technology, Inc.