SOLIDWORKS: Exporting and Viewing STEP 242 Files
Exporting and Viewing STEP 242 Files From SOLIDWORKS
The STEP 242 file format is an update to the CAD neutral STEP file format standard which now includes 3D Product and Manufacturing Information (PMI) in addition to the CAD data. This combination eliminates the need to send both 2D drawings and 3D CAD data to the manufacturer to communicate your design.
So how do you export your SOLIDWORKS part and PMI data to STEP 242 format? To do this, you'll need SOLIDWORKS MBD. With the release of SOLIDWORKS MBD 2017, you can now export directly to STEP 242 file format along with all 3D PMI data included in your file.
The Publish STEP 242 File command can be found on the SOLIDWORKS MBD tab on the Command Manager.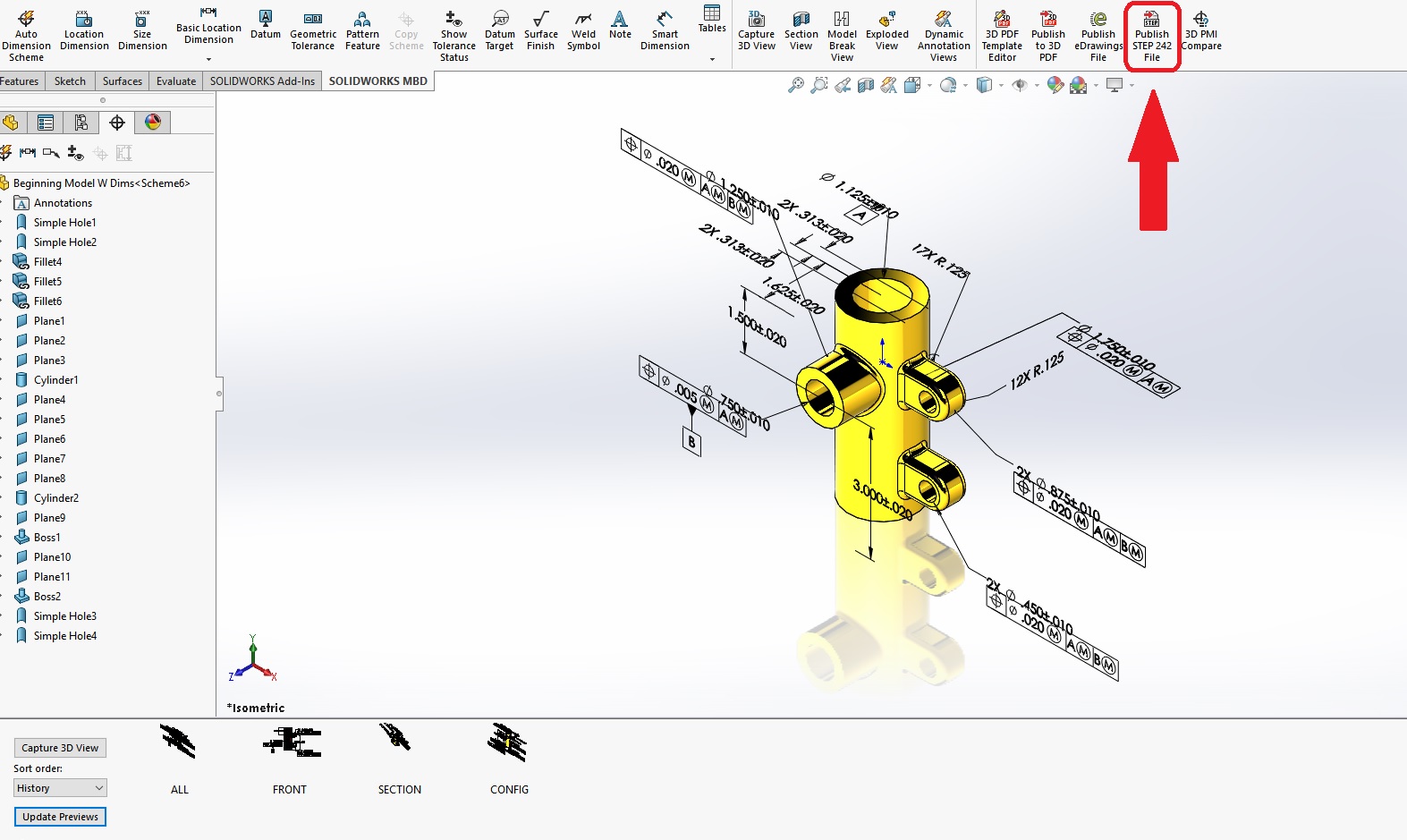 Currently, you can only export STEP 242 format and need a license of SOLIDWORKS MBD. The import of STEP 242 is not currently supported whether you have SOLIDWORKS MBD or not.
You can however, view all native STEP 242 files in eDrawings 2017.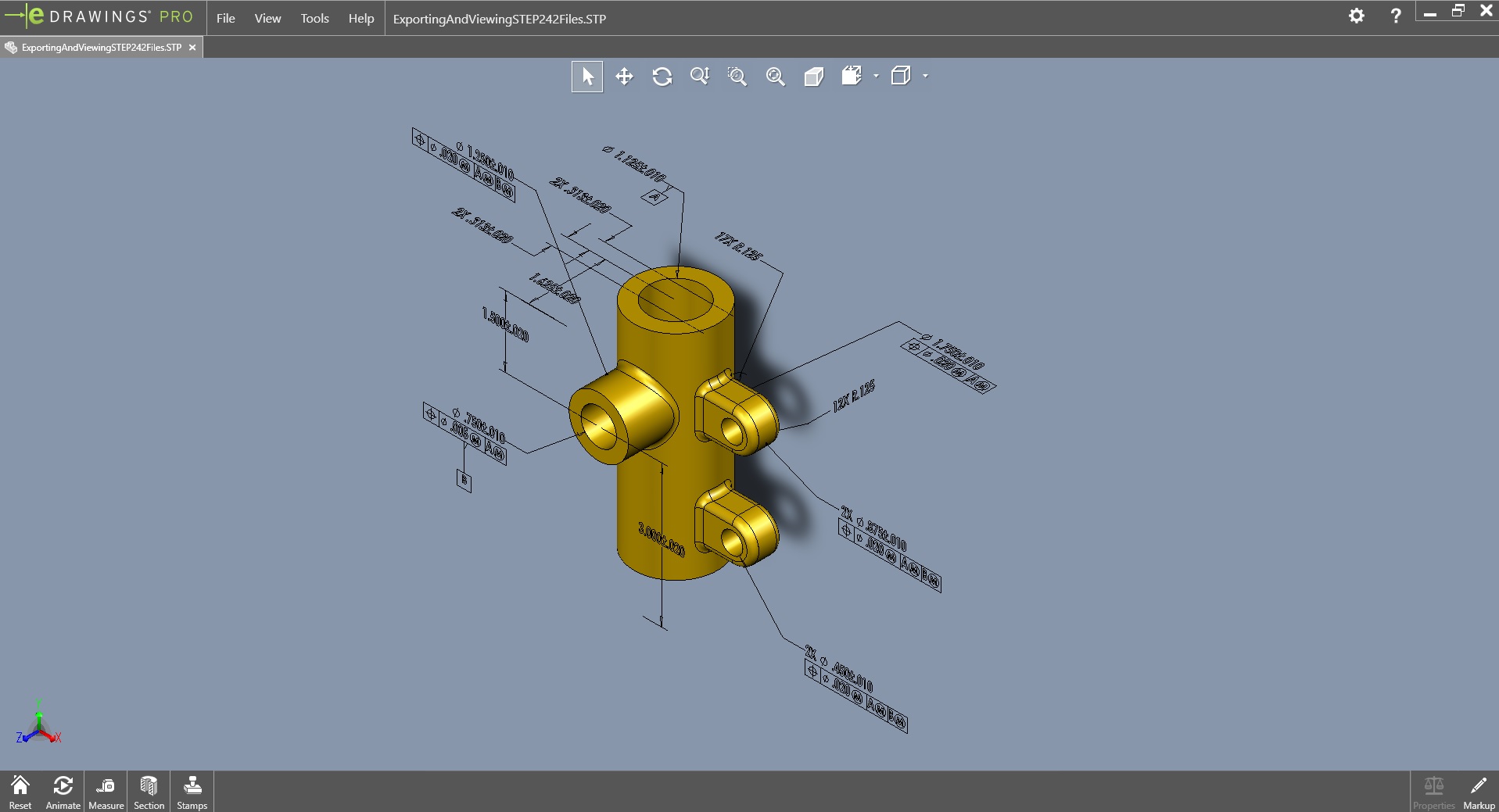 You can download the eDrawings Viewer for free here.
Jordan Puentes, CSWE
Application Engineer
Computer Aided Technology, Inc.
www.cati.com