Factor of Safety Plots on Selected Bodies in SolidWorks Simulation
In SolidWorks Simulation 2013, you can now view your factor of safety information on any given part/body in your assembly. Prior to 2013, you had to view the factor of safety information on the entire assembly. In the Factor of Safety Property-Manager, click Selected Bodies (as shown below). Select one or multiple bodies to view plots of factor of safety distribution, or regions below the factor of safety. Results are shown only for the selected bodies.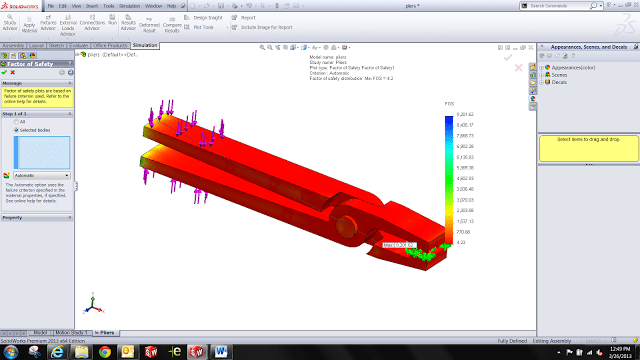 Selected Body = Arm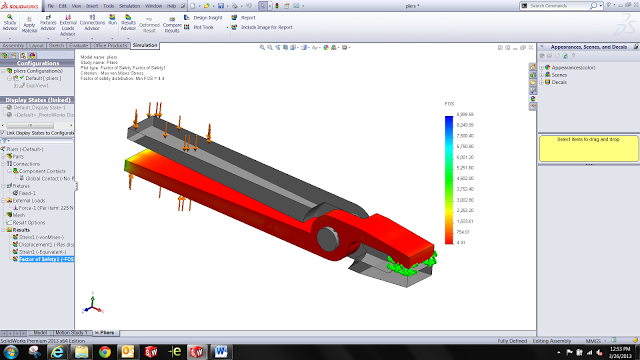 Selected Body = Pin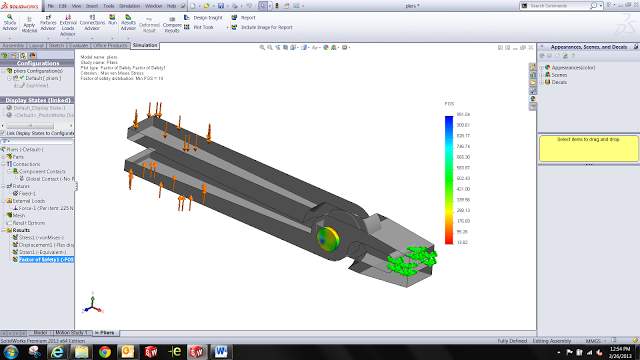 For more training and tutorials on the many 3D CAD Modeling solutions in the SolidWorks family of products and add-ons, register for an upcoming Event or look into our SOLIDWORKS training.