Fatigue Analysis: What you need to know
Fatigue Analysis helps identify how repetitive load cycles cause structural failures. SOLIDWORKS Simulation helps you identify failures in components subjected to stresses less than yield and do not experience plastic deformation and have relatively long lives. This type of usage is commonly referred to as high-cycle fatigue. For ductile metals, high-cycle fatigue is generally considered to be greater than 100,000 cycles of operation. Calculation of high cycle fatigue requires a S-N curve or stress versus number of cycles curve, in addition to linear static stress data.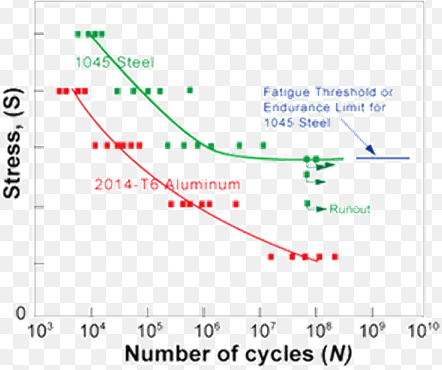 The materials database in SOLIDWORKS Simulation has S-N curve built into it for some materials, identified by a SN in bracket next to material name. Typical process of doing fatigue calculations is to calculate linear static stress, then assess damage using stress range in S-N curve, accumulate the damages using Miner's rule (in case of multiple load histories).
This approach works for components designed for high cycle operation, and besides S-N curves are readily available for most standard materials.SOLIDWORKS Simulation helps users define two types of loading histories (a) constant amplitude (b) variable amplitude.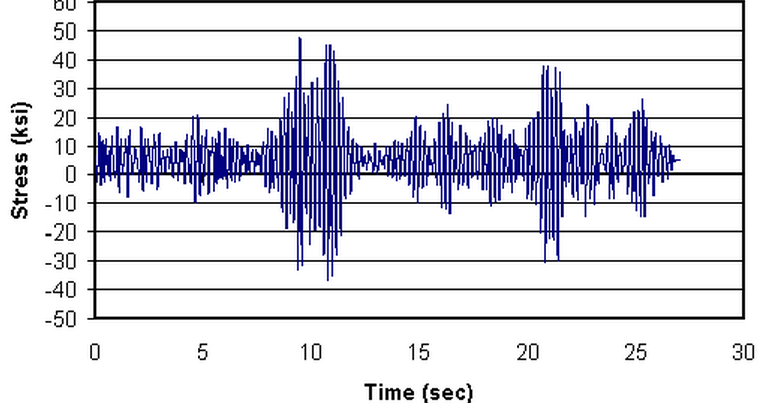 The procedure to solve both loading histories remains the same as described earlier, except variable amplitude load event requires a history. The user can use the same technique to define a load location, however the load history will have the variable amplitude data. Based on type of data (amplitude only, amplitude and frequency, amplitude and time) the user can pick different options to calculate fatigue life.
I hope this was a good insight into Fatigue Analysis solution of SOLIDWORKS Simulation.
Rajat Trehan
Product Manager