SOLIDWORKS Flow Simulation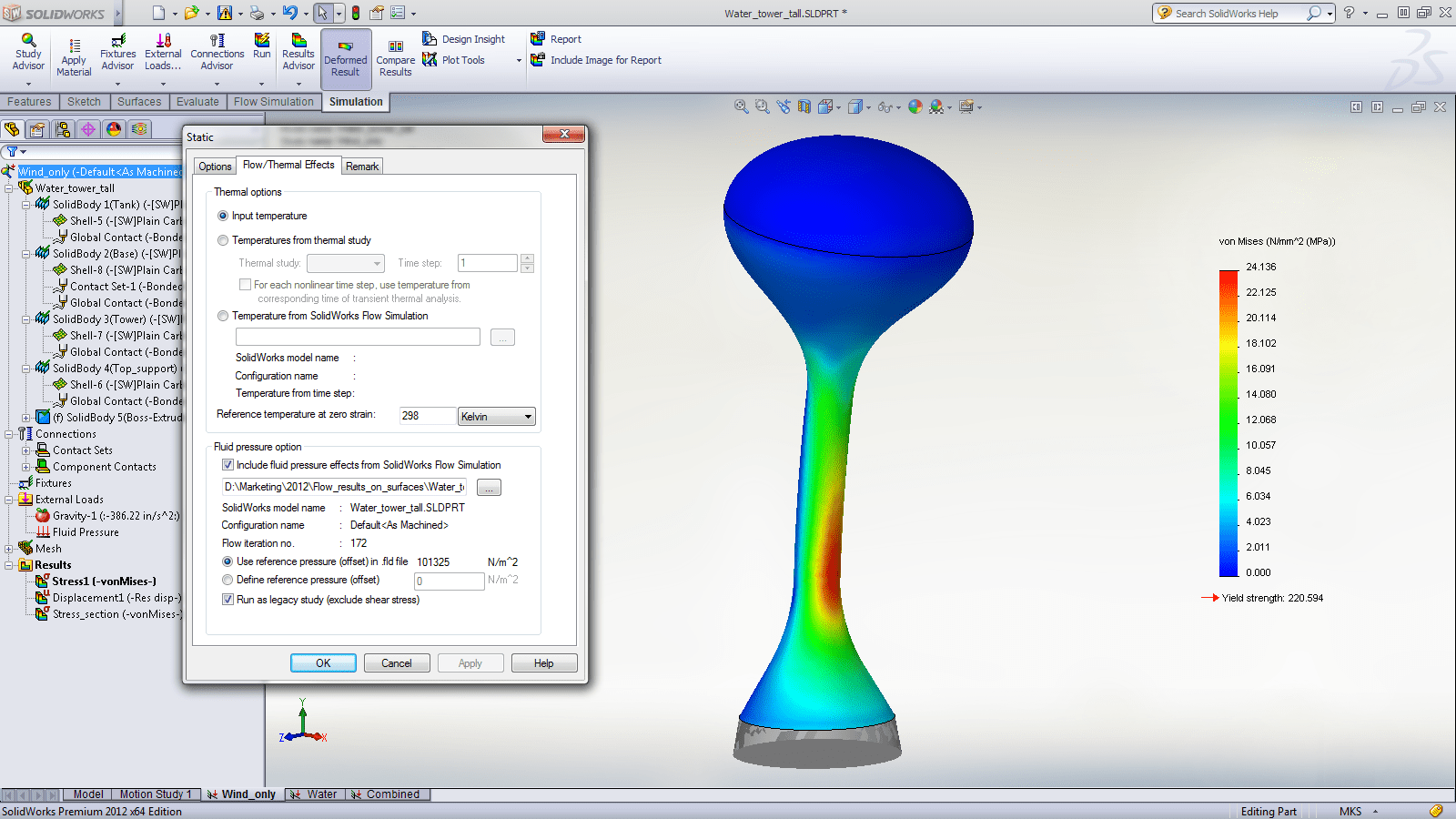 | | |
| --- | --- |
| SOLIDWORKS Flow Simulation | |
| | |
Aid your analysis of steady state and transient flow characteristics for internal and external domains, particle tracking and rotational movement. Product engineers have access to CFD analysis capabilities to speed product innovation without sacrificing the quality and accuracy of design decisions. Leverage the familiar SOLIDWORKS 3D CAD environment to easily understand how your product will behave under simulated real world operating conditions.
Effective simulation of fluid flow, heat transfer and fluid forces
Easy to use since it is embedded in SOLIDWORKS 3D CAD
Allows you to quickly compare design variations for superior product performance
Provides CFD analysis capabilities that engineers across a wide range of industries use such as, automotive, aerospace, defense, life science, machinery and technology
The following add-on modules for Flow Simulation are also available!
HVAC Module – provides additional simulation capabilities for advanced radiation and thermal comfort analysis
Electronic Cooling Module – provides electronic virtual models and an extensive materials library for cooling simulation
Is the SOLIDWORKS Flow Simulation right for you? Let us help you decide.
---
{tab Media|left orange}
Media
https://www.youtube.com/watch?v=rpP51f0QbBU&modestbranding=1
https://www.youtube.com/watch?v=AQGWPZhjDHs&modestbranding=1
https://www.youtube.com/watch?v=Nrj9-IS6QFY&modestbranding=1
{tab Customer Stories|orange}
Customer Stories
{tab Related Articles|orange}
Related Articles
{loadposition related-flow}
{/tabs}