Get 3DVia Composer 2013X just in time for the Holidays!!!!
Well if all things go right, Solidworks is telling us that 3DVia composer 2013X will be released on December 10, and it looks like there will be some great enhancements for us.
Here are just a couple of the enhancements that top the list:
1. Multiple web browser support. This means that we will no longer be limited when publishing our data to the web. Supported broswers are Internet Explorer and FireFox, and limited support of Chrome and Safari.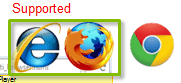 2. 3DVia now has a standard library of tools with flexible configurations that can be added into our assemblies. No more digging thru the garage or basement to find the missing wrench. This library will contain screw drivers, wrenches, and a flexible hand so we do not have to spend time modeling or searching for these models.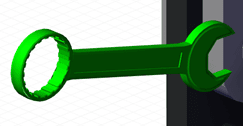 3. 3DVia will now have predefined import options for each CAD package to ensure consistant accurate data translation. There will still be an option for customers to customize these settings. This will be a great option to eliminate the guess work.

I look forward to this new release. It looks like this should give us some great tools to make our documentation process even easier!