Celebrate this holiday season with a Turducken!
The CATI team would like to wish you and yours a Happy Holiday Season. To celebrate this year, the CATI team grilled a delicious Turducken feast at our Buffalo Grove,IL Headquarters. For those that don't know, a Turducken is essentially a boneless duck stuffed inside a boneless chicken, stuffed inside of a boneless turkey, with layers of stuffing between. Here are a few snap shots of the cooking in action.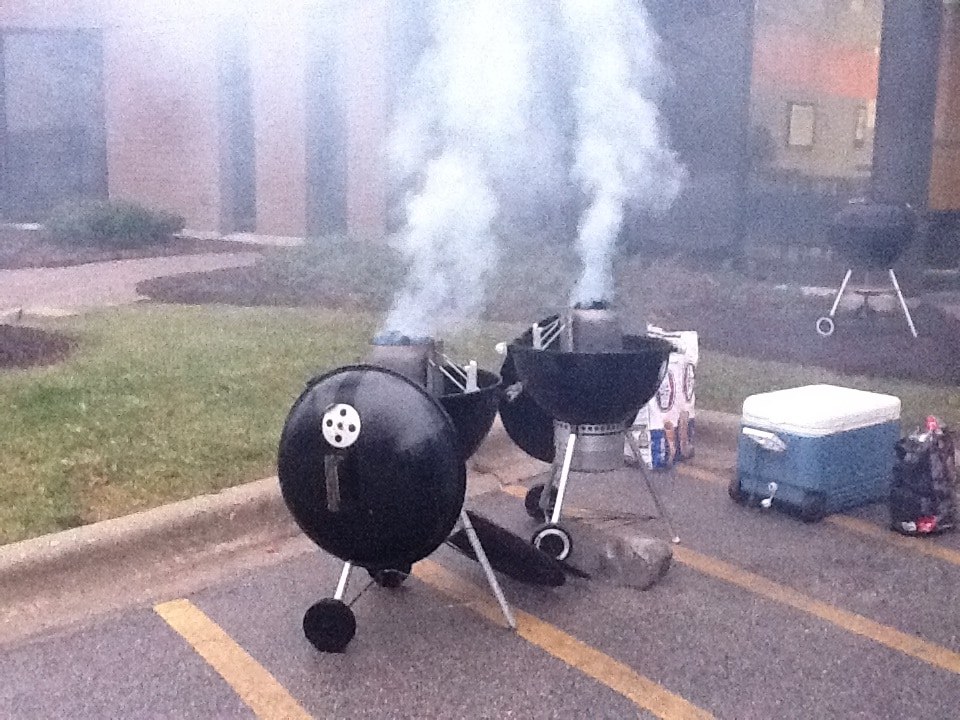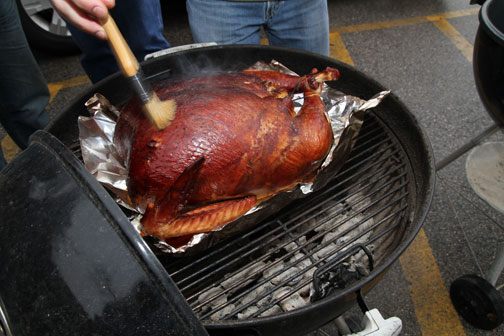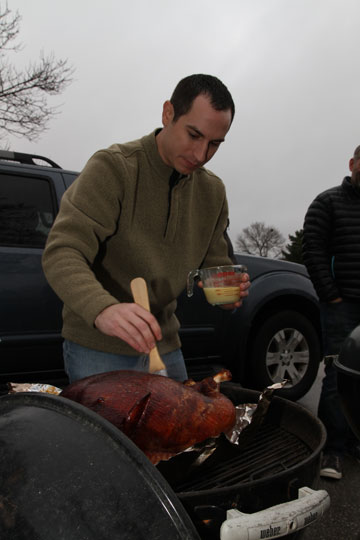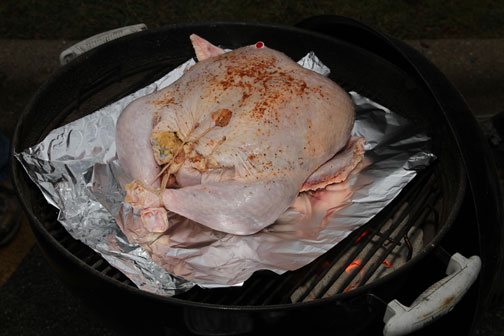 How do you cook a Turducken?
Setp 1. Buy a Weber Grill
Step 2. Buy a Turducken or make your own.I recommend buying a pre-made Turducken. If you are in the Chicago area you can buy one pre-made from Dorflers Meat Market in Buffalo Grove, IL. All you have to do is cook it.
Step 3. Prepare coals and separate on either side of the grill leaving room in the middle for a standard size bread pan.
Step 4. Fill bread pan half full with water and place in the space between the groups of coals (in the middle of the grill). This will help keep the bird moist and catch any drippings.
Step 5. Place 1 layer of foil under the bird so that it doesn't burn on the bottom. Cook for approximately 4-5 hours(12-15 pound bird at roughly 325-350) in the center of the grill over indirect heat or internal temperature reaches 170 Degrees.*Cook times very depending on the grill, heat, and the person doing the grilling. CATI makes no guarantees when it comes to cooking. Understand the dangers of eating undercooked meat.
Step 6. Remove from heat and let rest for 30minutes – 1hour
Step 7. Slice and enjoy.
Additional Cooking instructions and recipes.
Happy Holidays From All Of Us AT CATI!
Jim TeDesco
Marketing
Computer Aided Technology, Inc.