How Do You Open a SOLIDWORKS File When SOLIDWORKS Thinks the File is Already Open?
We have had several calls with this issue:
SolidWorks crashed with a SOLIDWORKS file open. Now, when you try and open the SOLIDWORKS file after you restart SOLIDWORKS, an error comes up saying SOLIDWORKS cannot open the file. The file is already open.
Obviously, the SOLIDWORKS file is not open. Why does SOLIDWORKS think it is? Well, when SOLIDWORKS opens a file, a temporary file is created by Windows in the same directory as the SOLIDWORKS file. When the file is closed, the temporary file is automatically removed. If SOLIDWORKS does not close properly, the temporary files are sometimes not deleted automatically. What can also make the issue more confusing is that the temporary files are hidden by Windows.
In Windows Explorer, open the directory of the SOLIDWORKS file.

As you can see, only the SolidWorks file is shown. To display the temporary files, press the Alt key to show the Tools pull down menu and pick Folder Options.

In the Folder Options dialog box, on the View tab, pick Show hidden files, folder, and drives and click OK.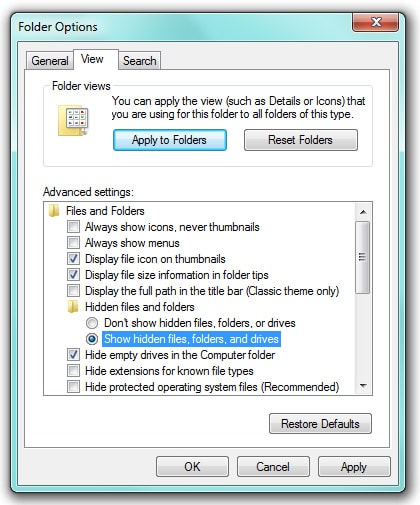 You can now see the temporary file. It is the file that begins with ~$.

All you have to do is to delete the temporary file. Now, SolidWorks will open the file without any issues.
Neil Bucalo
Certified SOLIDWORKS Support Technician 2013
Computer Aided Technology, Inc.