How to assign material to different bodies in SOLIDWORKS
When creating part files in SOLIDWORKS by default the entire part is assigned one material. There is an easy trick when working with a multi body part file to assign each body as a different material designation. With a multi body part file created we can see that the material specified in the feature tree is for the entire part.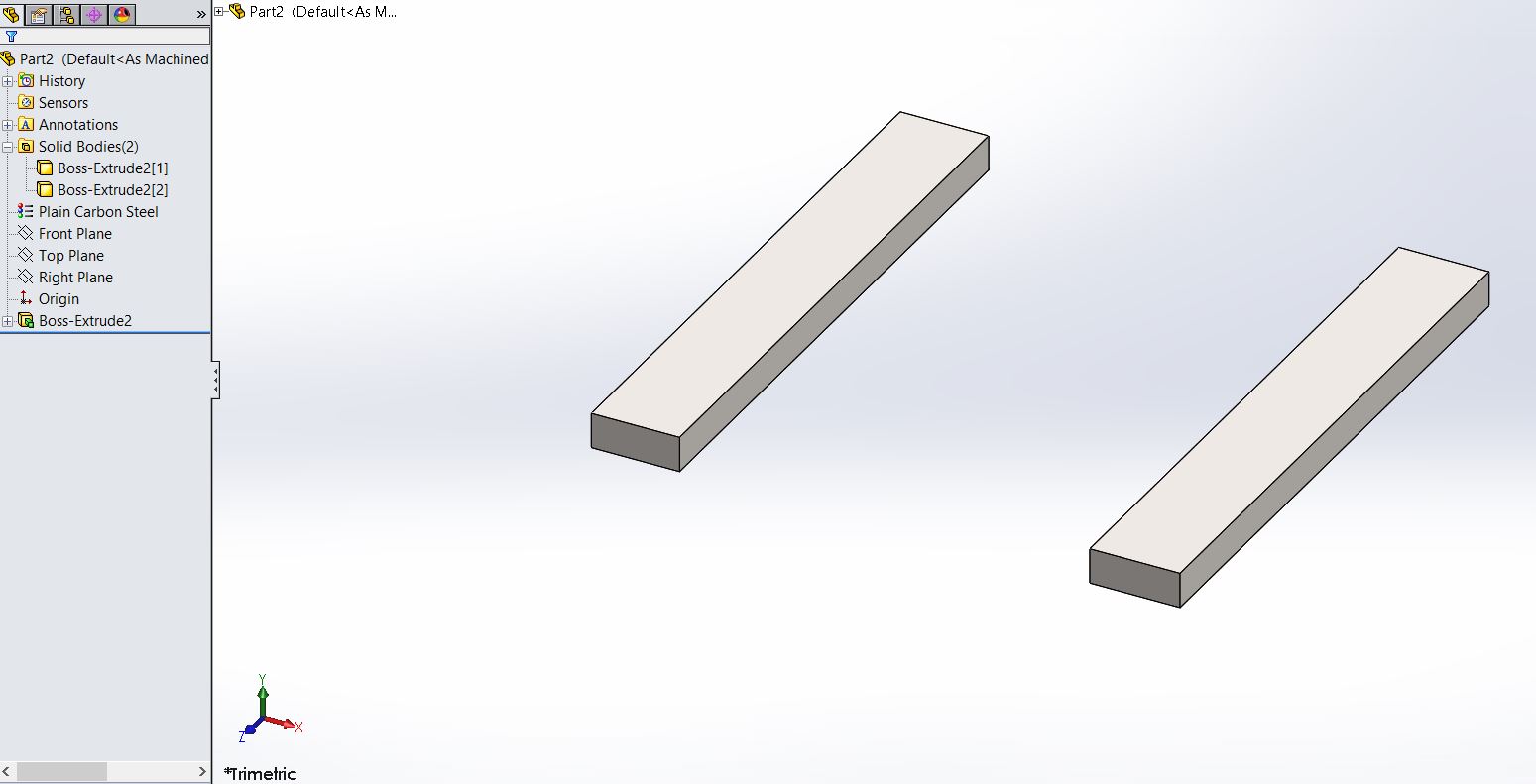 Instead of right clicking on material, right click on the body in the solid bodies folder.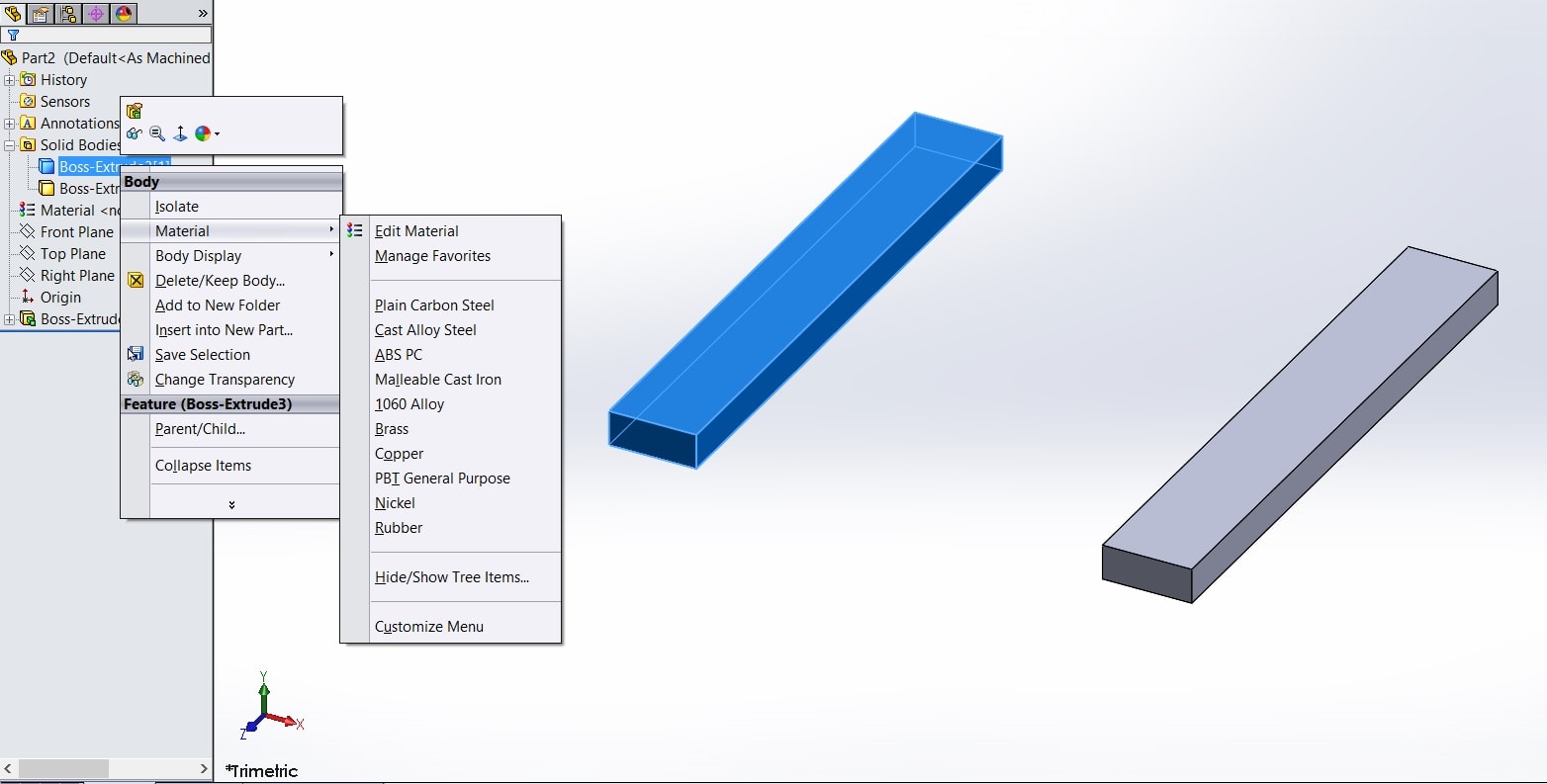 This way each body will have their own material assigned.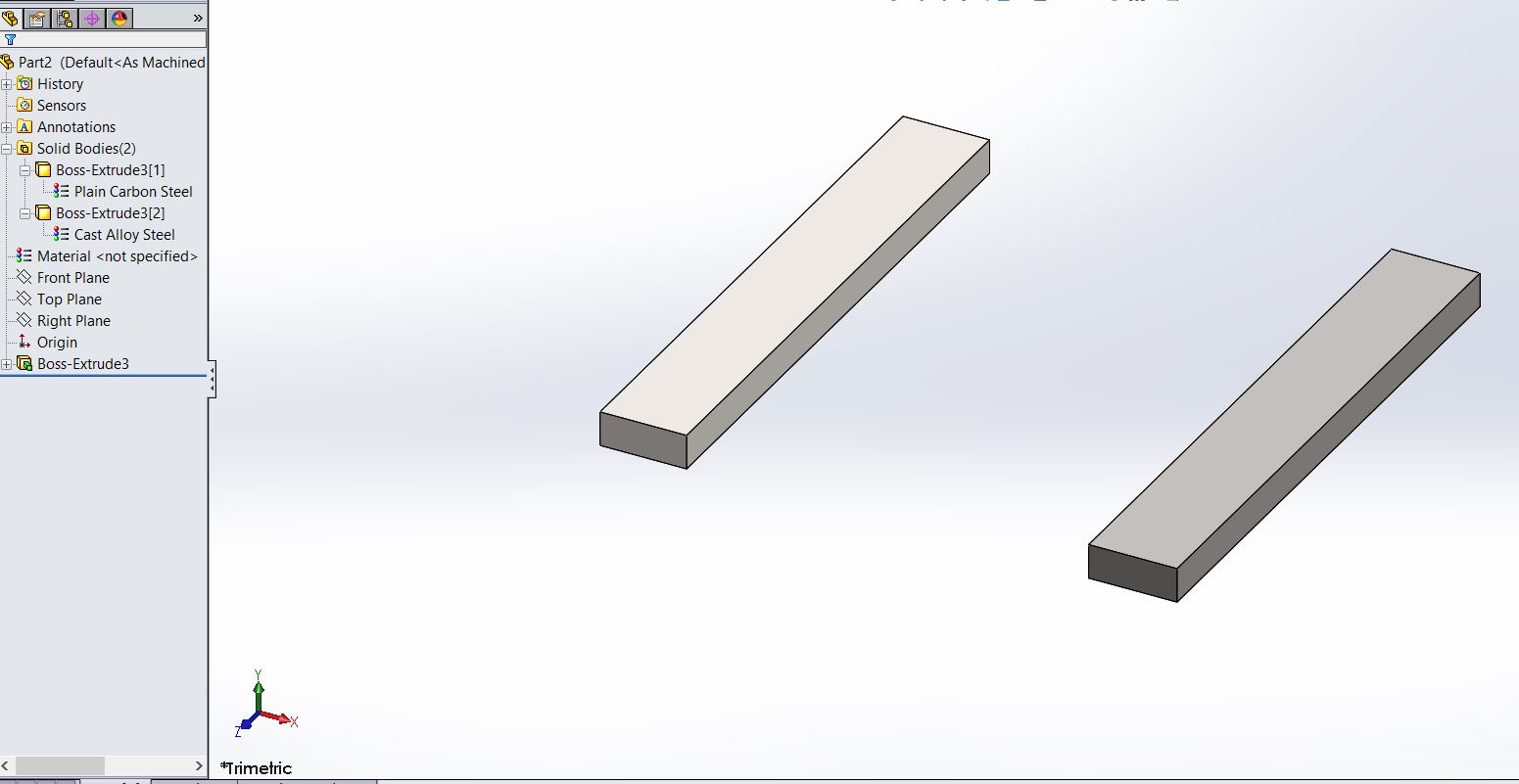 Thanks,
Jordan Nardick, Elite AE
Applications Engineer
Computer Aided Technology, Inc.