How to open/edit/modify the custom materials data base in SolidWorks
For those of you that need to document the custom materials
for certification reasons it may be easy to export your materials information
from Solidworks. The data base can be
directly opened by Excel.
Depending on where you store the ".sldmat" file type you
will be have to search for it. I
recommend just doing a simple search from windows explorer for "materials.sldmat". This search will show you all the different
locations that file is used or stored in.
Please ignore the roaming folder and the Users directory. The only place you should it should be in is
the programs data directory. Otherwise
where ever you point the custom materials data base in the Options>File
Locations.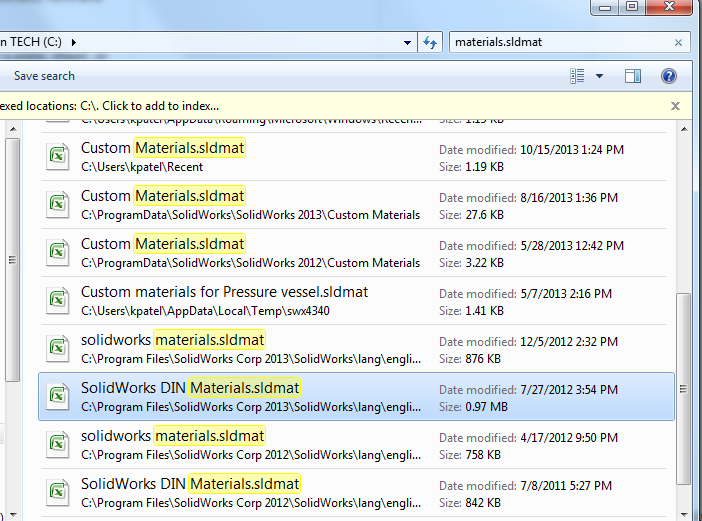 Windows won't have an idea of what program to open this file
type from so you will have to dig in and find the "excel.exe" file. Once you opt for that program, excel will
open up and will ask you the following question: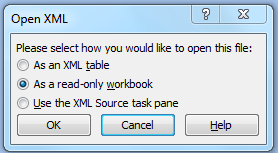 Just use the second option "As a read-only workbook". This should open up the full excel sheet that
you can modify and do a save as into a separate location. DO NOT MOVE OR ALTER THE EXISTING DOCUMENT.
Thanks
Ketul