How to Quickly Fully Define Your SOLIDWORKS Sketch
There are many ways to build a SOLIDWORKS part document. The strongest foundation in creating a good SOLIDWORKS solid model is a sketch. SOLIDWORKS World is always a great place to pick up some useful techniques that many users take for granted. A couple of SOLIDWORKS tips that can be very helpful in creating a sketch are:
Copy and Paste SOLIDWORKS Sketch Geometry
Use the keyboard shortcuts Ctrl+C and Ctrl+V to copy and paste. In the example, I used Window select to select the circles on the left. Then I used Ctrl+C and Ctrl+V to copy and paste the circles.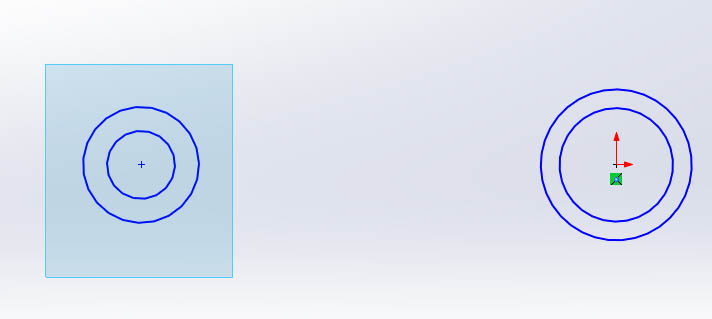 Fully Define a SOLIDWORKS Sketch
You can use the Fully Define Sketch PropertyManager to apply dimensions and relations calculated by SOLIDWORKS to automatically fully define the sketch. Click the Fully Define Sketch button from the Dimensions/Relations toolbar or pull down the Tools menu and pick Dimensions > Fully Define Sketch.

I just used All entities in sketch to fully define my sketch by applying combinations of relations and dimensions. You don't have to dimension everything. SOLIDWORKS allows you to use this command with just selected entities as well.

Note: Since I used Copy and Paste above, SOLIDWORKS automatically knew to set the circles equal to each other. Another great little time saver!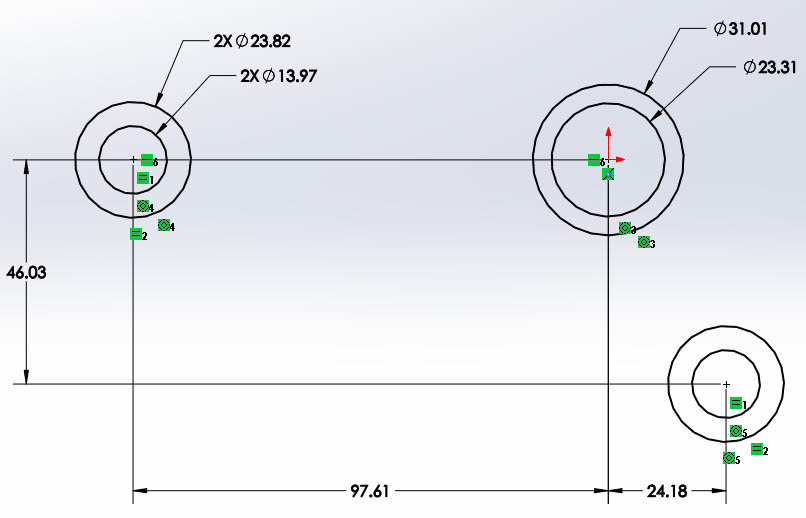 All that is left is to adjust the dimensions to your liking. I added a few extra entities so that I could use the Selected Contours section of the Extruded Boss/Base command to create my part all from just my one sketch.

Neil Bucalo
SOLIDWORKS Support Technician
Computer Aided Technology, Inc.
---
Interested in Learning More About SOLIDWORKS?
CATI offers a variety of introductory and advanced training courses that are available both in-person and online to fit around your busy schedule. Schedule your training today!
View All SOLIDWORKS Training >>