How to Remove the Locks in the SOLIDWORKS Customer Portal
So in looking back through our call log one of the calls that I see time and time again is a customer who is new to SOLIDWORKS or new to a company that when they create a new account to the SOLIDWORKS Customer Portal they see locks on a majority of the links in the portal.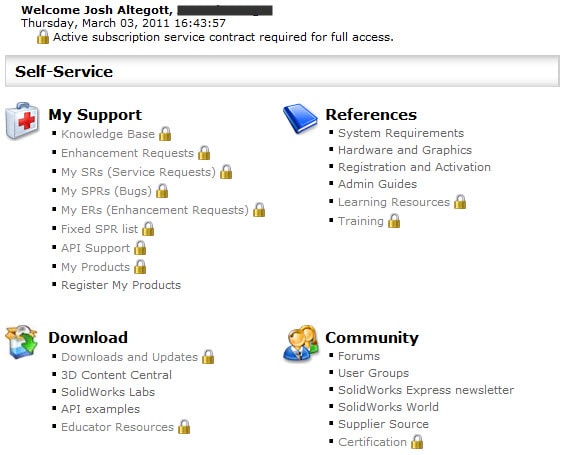 When you create a new account to the SOLIDWORKS Customer Portal (


If you create your account as a Guest you will the first time you log in see a series of locks on almost all of the selections in the portal. If you register as a customer and your serial number is recognized then you should have no locks on any items and be free to Download Software, search the Knowledge Base, etc…..


So after you create and an account and if you still need to remove the locks it is pretty simple to remove them. You will need to go to one of the few unlocked links for Register My Products in the My Support section and when you do so you will be prompted to enter in your SOLIDWORKS Serial Number.

If you do not know your serial number the easiest way to get your serial number is to go into SOLIDWORKS and from the Help dropdown menu and select About SolidWorks. Once you enter the SOLIDWORKS Serial Number you should now see all of the locks removed from the portal. If you are still locked out then you will want to check your subscription end date and make sure that has not passed, if your subscription has expired then you will want to contact your local VAR to find out your options to get you current again.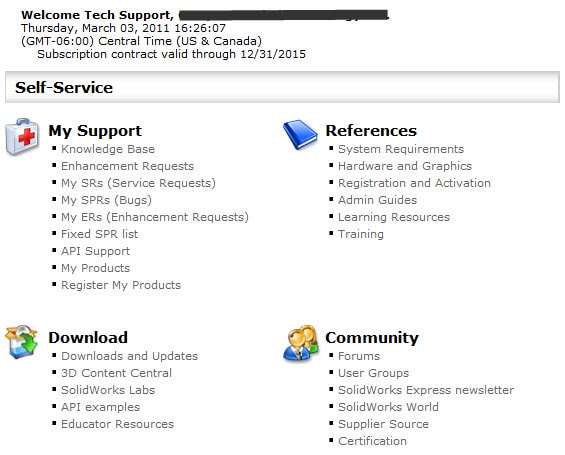 Josh Altergott
CATI Support Team Leader