Instant 3D Tool
Are you seeing a preview like this when you try to edit a
sketch?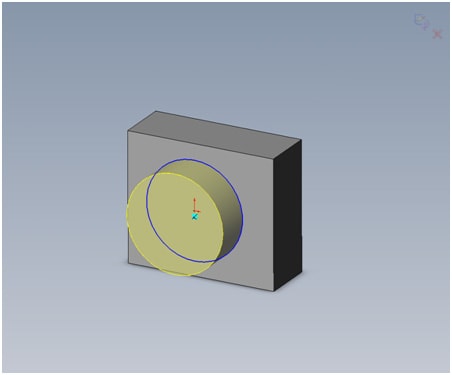 Click to enlarge picture
If so, you may have your Instant 3D tool turned on. This is
a new feature to SOLIDWORKS 2008 and many people have been confused as to why
they are not able to dimension properly or select certain things when editing a
sketch. Instant 3D is a great tool, but in certain cases it can cause you to
not be able to select or dimension properly when editing a sketch. Here is how
to turn it off: first, make sure your toolbars are in 'command manager' mode. Your
toolbars should look like this:


Click to enlarge image
If they don't, please refer to Leslie's post below; 'Do you
like the new in-context toolbars in SOLIDWORKS 2008?' to get them into this
mode.
In the features tab you will see the button for Instant 3D.
Make sure this is not highlighted and your Instant 3D will be disabled.
Bria Helgerson, CSWP
CATI Technical Support