Jaguar utilizes Objet's Connex500 to print working 3D models
Print Working 3D Models quickly for style, fit and function testing. Download the case study to learn how Jaguar does it all.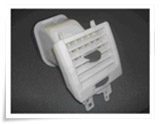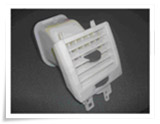 Working Jaguar Air Vent Printed on the Connex500

Objet Connex 3D printing systems are the first that jets multiple model materials simultaneously. They offer the completely unique ability to print parts and assemblies made of multiple model materials, with different mechanical or physical properties, all in a single build.

Jim TeDesco
Marketing
Computer Aided Technology, Inc.