SOLIDWORKS: Leveraging Configurations in Simulation Products
Leveraging Configurations in SOLIDWORKS Simulation Products
If you use any of the SOLIDWORKS products related to simulation, i.e., Simulation (Finite Element Analysis-FEA), Flow (Computational Fluid Dynamics-CFD) or Plastics (Injection Molding) and haven't been taking advantage of configurations, then this information is for you!
The SOLIDWORKS configuration functionality allows for multiple "What-if?" design ideas managed in the same file, and the simulation products can take advantage of this great feature, giving you the ability to analyze each design separately for easy comparison of results. If you aren't yet familiar with configurations, the following images of the configuration manager show three configurations of an assembly with multiple component suppression states: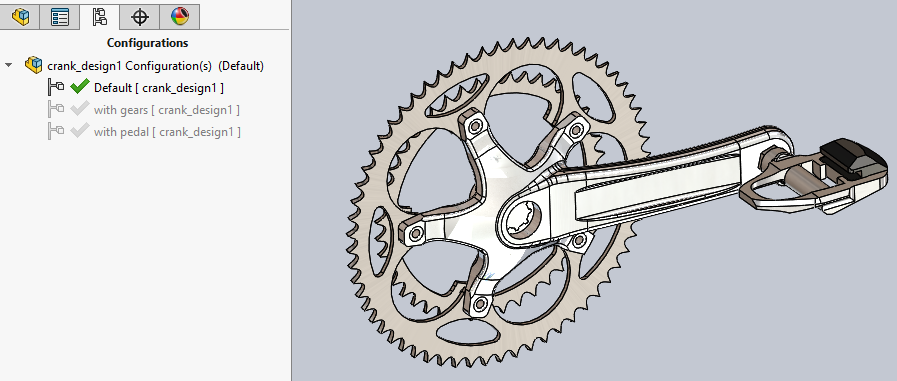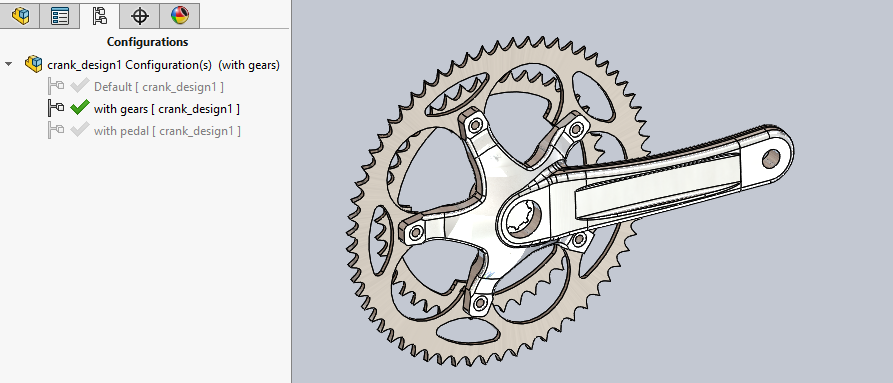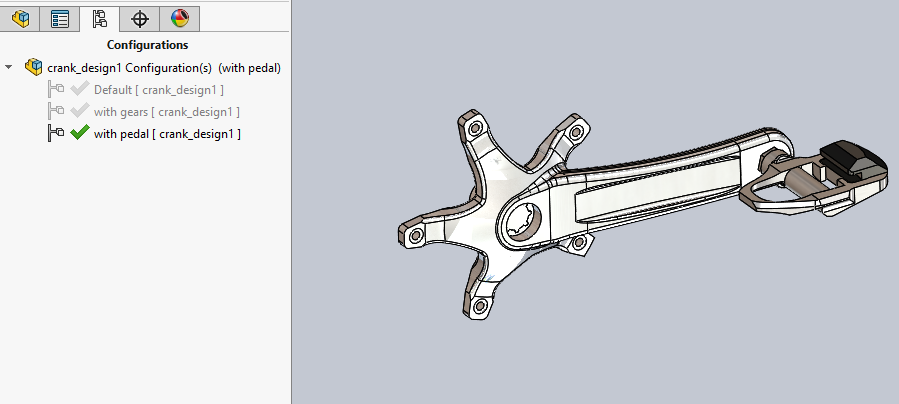 Let's look at each of the simulation products in terms of working with configurations.
Simulation (FEA)
When a study is created, it is associated with the currently-active configuration. When multiple studies are associated in this way, right-clicking anywhere in the study tree and selecting "activate configuration" will allow you to resume working with that study. You can also select the "copy" option to generate a new study from the current one. In the image below, the "Max Force on Gears" study is associated with the inactive "with gears" configuration.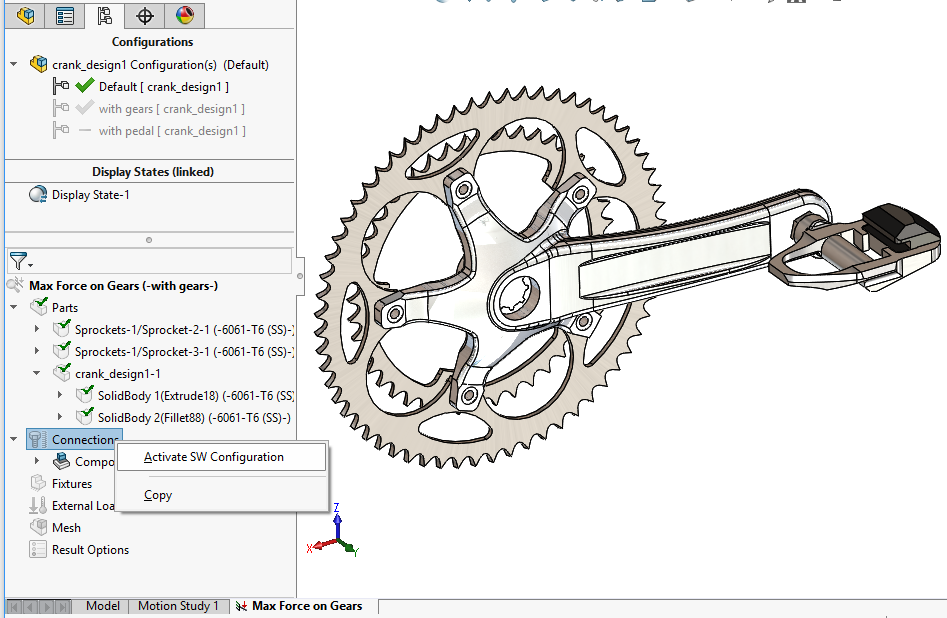 Flow Simulation (CFD)
When using the Wizard utility or the New Project function to create a Flow project, you can select which configuration it will be associated with.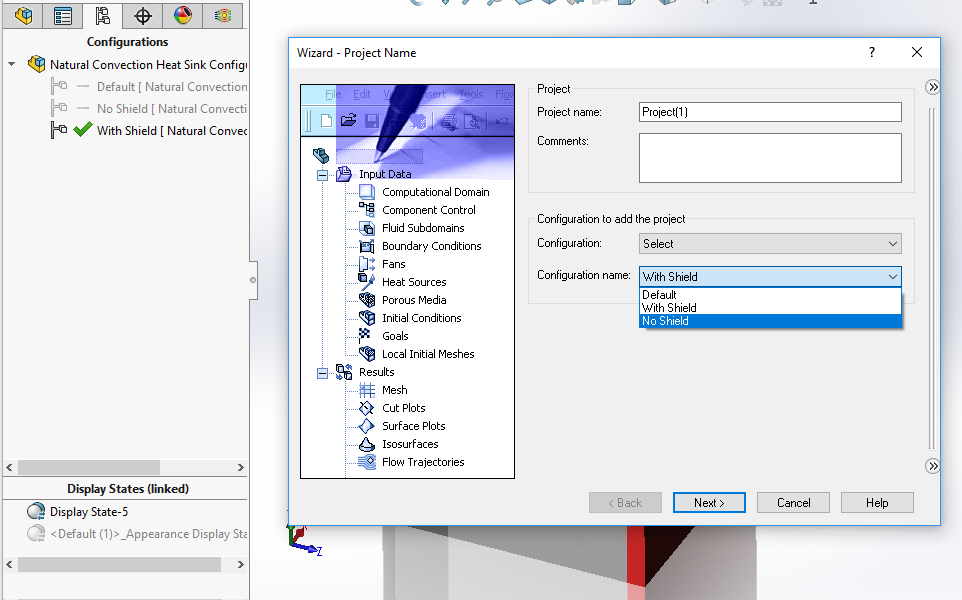 You also have the option to create a new configuration on the fly when the project is created and associate the project with it.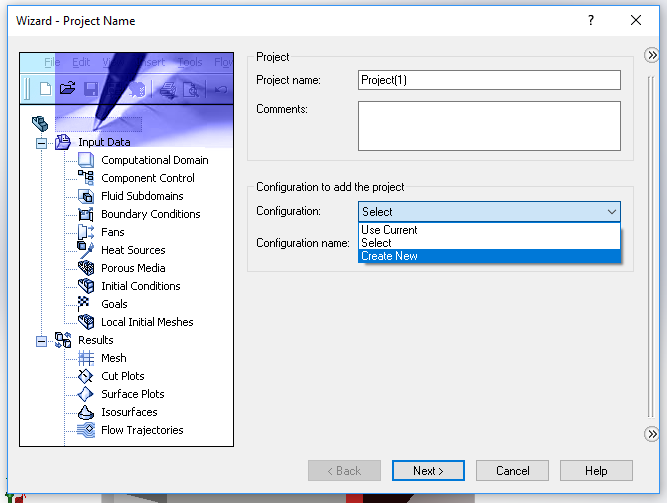 Multiple projects for each configuration are allowed and are conveniently displayed in the upper portion of the Flow Simulation tree grouped under each configuration name.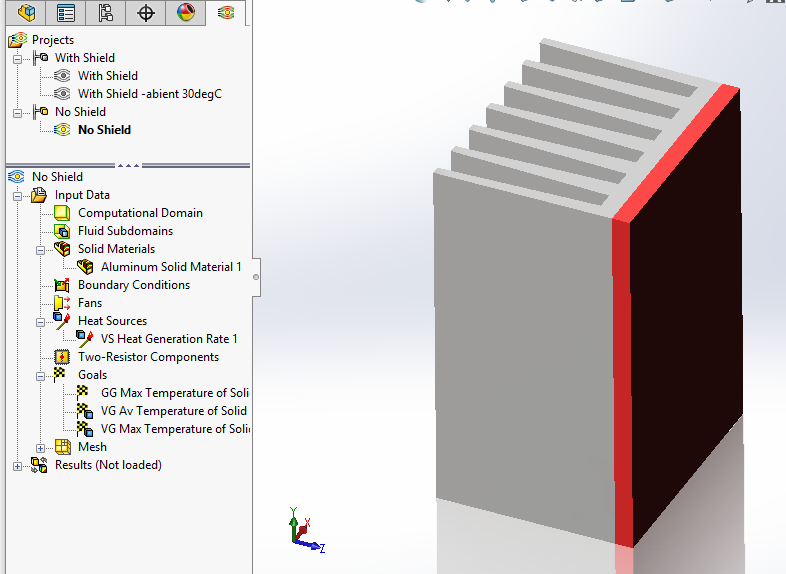 Moving between them is easily done by right-clicking and selecting "Activate".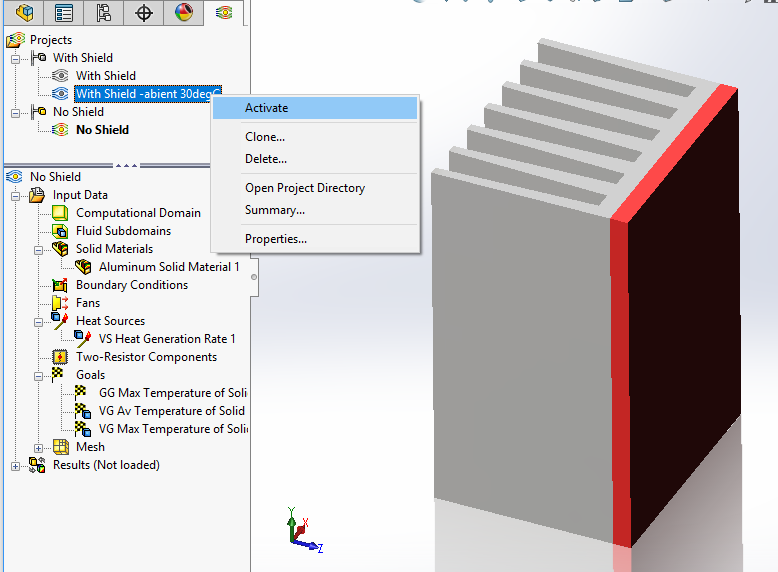 Plastics (Injection Molding)
As with Simulation, newly created injection molding simulation studies are automatically associated with the currently-active configuration. The study manager tool allows easy manipulation of the studies.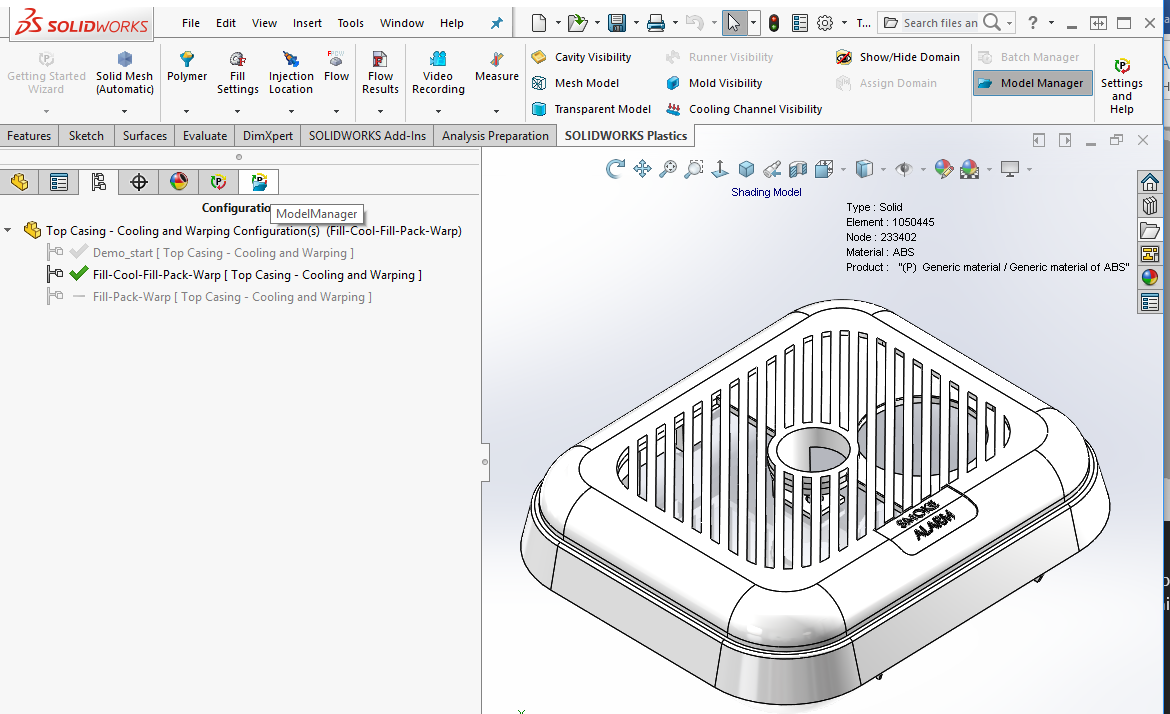 Use configurations to your advantage to look at "What-if?" scenarios for geometry and loading variations when working with any of the Simulation products. It will help keep your files orderly and manageable.
Kurt Kurtin
Simulation Manager
Computer Aided Technology