Losing Some Weight in 2009 – Lightweight Assembly Drawings
When you open your first assembly drawing in
SOLIDWORKS 2009, you will notice that the referenced files load as
Lightweight. This is expected and is a
new change in SOLIDWORKS 2009 to improve performance and memory usage. Unfortunately, there is no way to turn this
off.
While the drawing is opening, you could receive a
message that SOLIDWORKS detects that the units of the drawing differ from the
components in the assembly, which can affect the display of notes, cells, and
custom properties. And you are prompted
to resolve those components or not.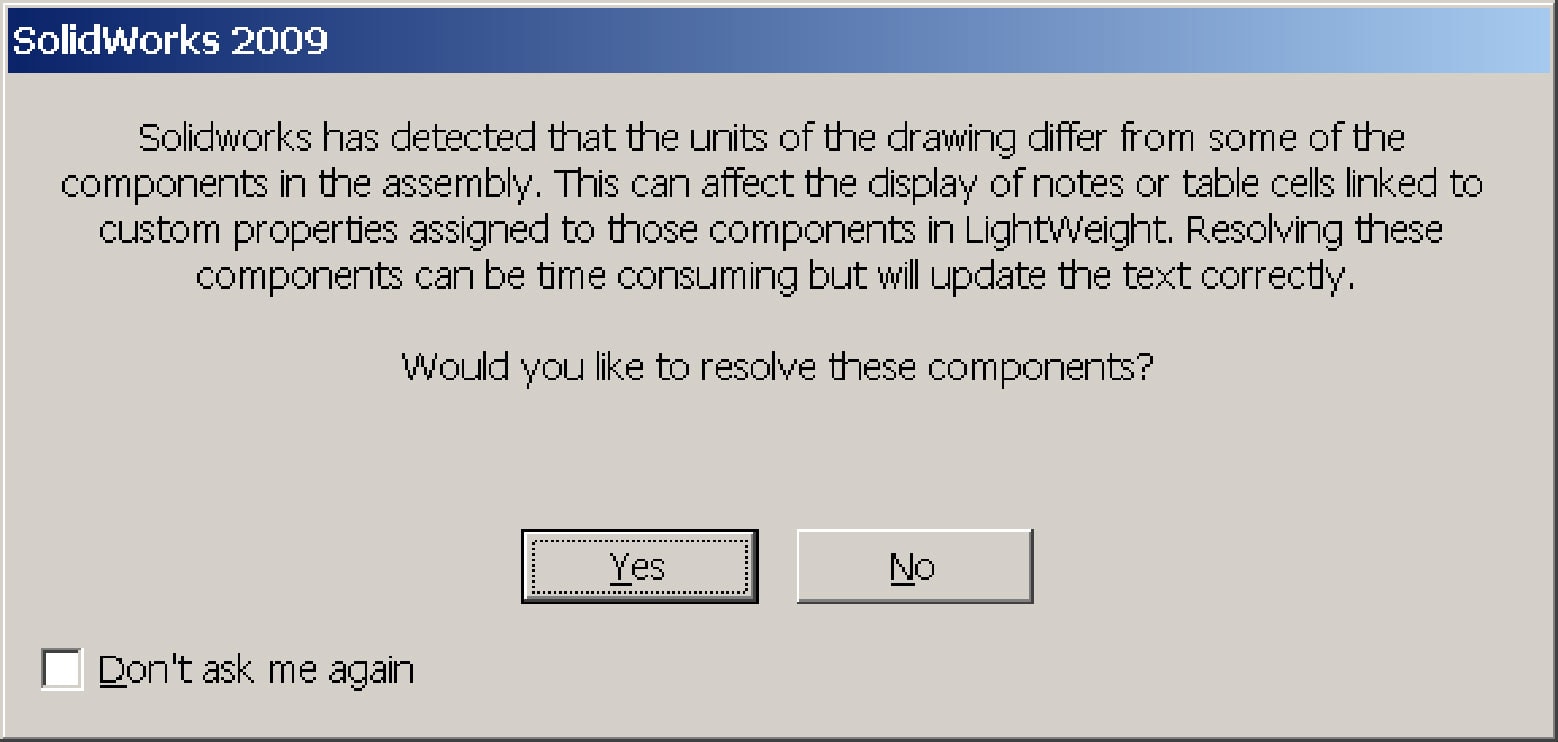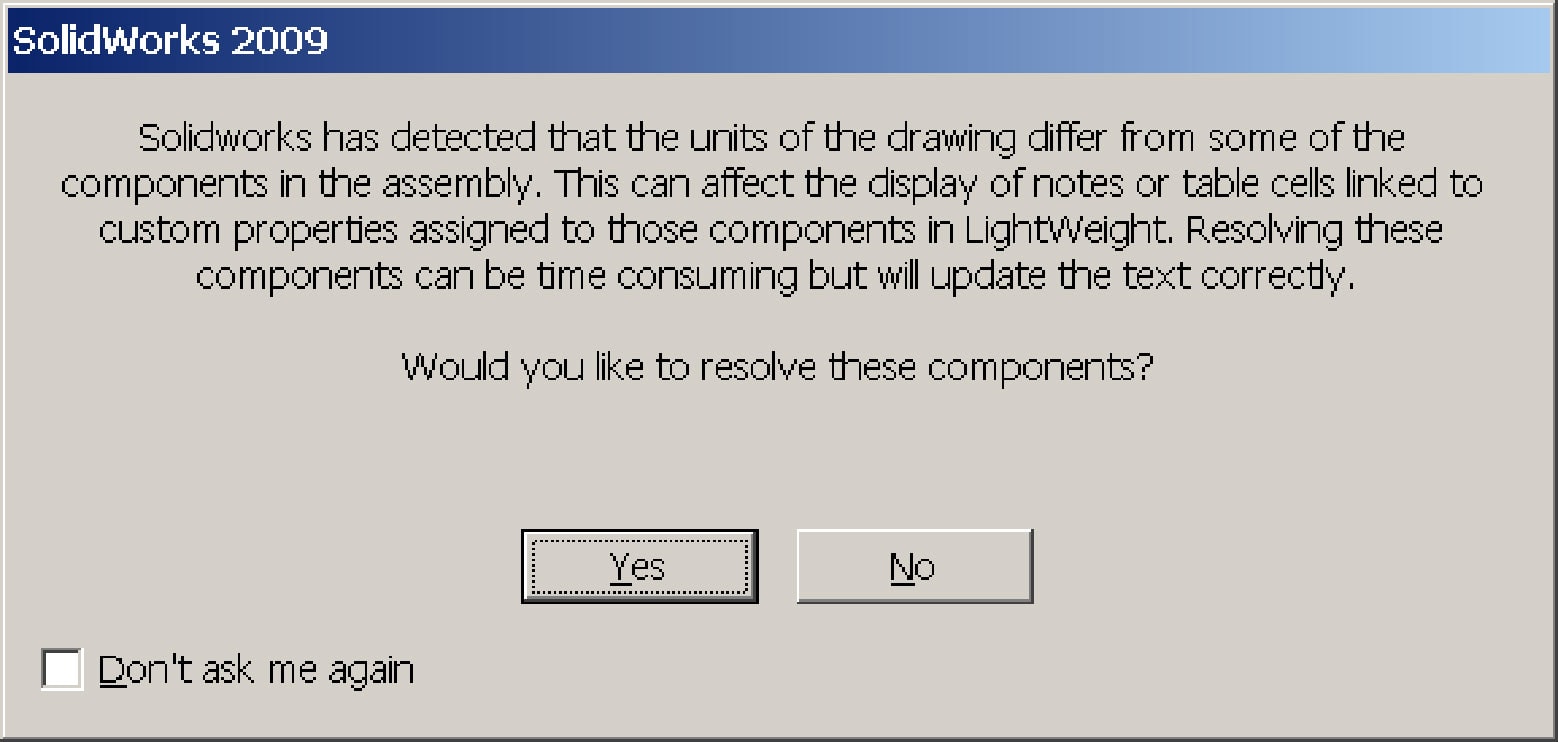 This means that there have been changes to some of
the models referenced by the drawing.
SOLIDWORKS needs to fully resolve those changed models, so that
everything in the drawing is up to date and accurate. Only the appropriate models will be fully
resolved, the rest will load lightweight.
Note, if you select "No" to this message box, and also check "Don't ask
me again", you will no longer see this message box, changed components will not
fully resolve, and your drawings may be continually out of date. To bring the message box back, go to
Tools>Options>Advanced> and check the dismissed message box. It will then appear next time you open a drawing
that needs to resolve some components.

If you do not want to work with the drawing while
having some files loaded in Lightweight, then the easiest thing to do is to
right click on the Sheet(s) from the FeatureManager and select Set Lightweight
to Resolved. This will load all
components on that sheet as fully resolved.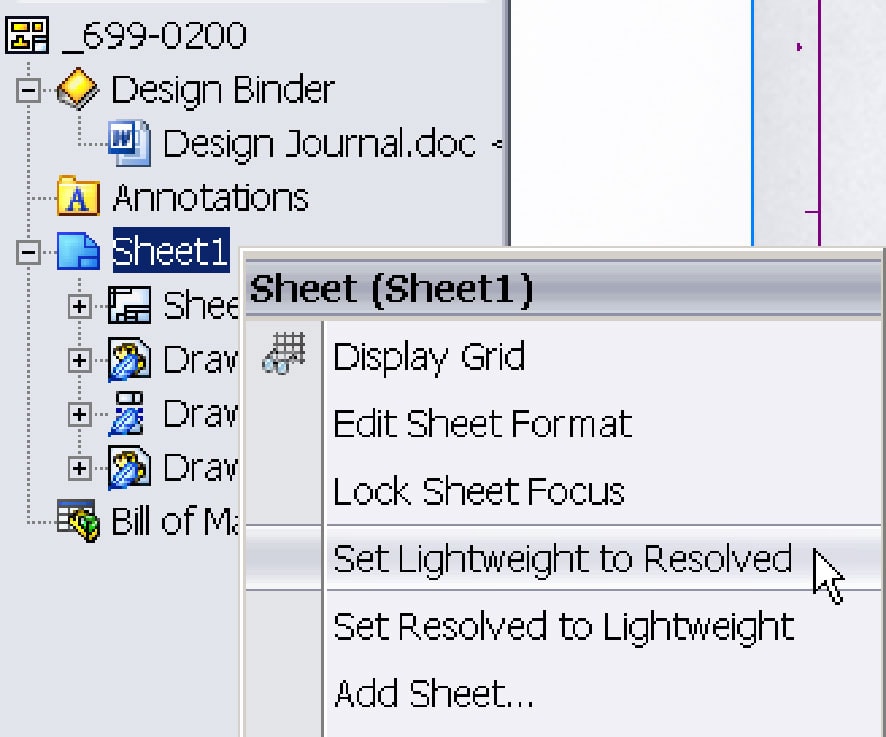 Design Better!
Leslie Lougheed