New Feature Highlight: Creaform's HandyScan Black Part 2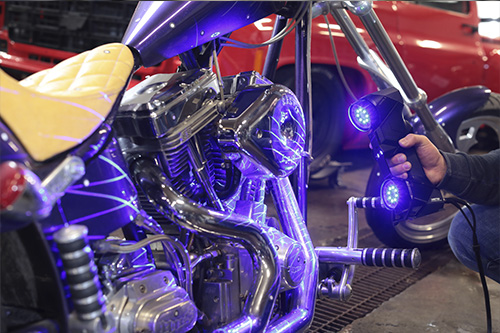 Creaform recently announced the next generation in their high accuracy laser scanning product line, the HandyScan Black series. This blog will go through a few of the changes they've implemented compared to the previous generation of HandyScan.
Lasers – Color change and 50% Increase
Creaform not only changed from their iconic red laser light system to a blue light one, but they added 4 additional laser crosses as well. This allows the Handyscan Black to pick up a broader range of surfaces more quickly, meaning less time scanning and more time engineering. These lasers are still rated at a 2M class meaning no eye protection necessary.
Scanning Area – 57% Increase
More scanning area means quicker scans on large parts. But Creaform also included one of my favorite new features, a software adjustable scanning window. If the part that needs to be scanned is relatively small, you can opt to turn down the scanning area so as to not collect unnecessary background geometry that would only bog down your scan. Essentially dynamically changing from a large paintbrush to a fine tipped one.
Minimum part size – 50% Increase
With the new laser configuration, the minimum part size recommendation has moved from 100cm down to 50cm. Finer resolution and increased number of lasers allow the new Handyscan Black to pick up more intricate details than ever before.
More Compatible Software
The new Handyscan Black can now be used in conjunction with the following popular CAD/inspection software packages.
3D Systems (Geomagic® Solutions)
InnovMetric Software (PolyWorks)
Dassault (CATIA V5 and SOLIDWORKS)
PTC (Creo)
Siemens (NX and Solid Edge)
Autodesk (Inventor, Alias, 3ds Max, Maya, Softimage)
Any questions? Want a product demonstration? Feel free to reach out to us at https://www.cati.com/3d-scanning/creaform-3d-scanners/handyscan-black/ and we can help you learn more about this cutting edge metrology system.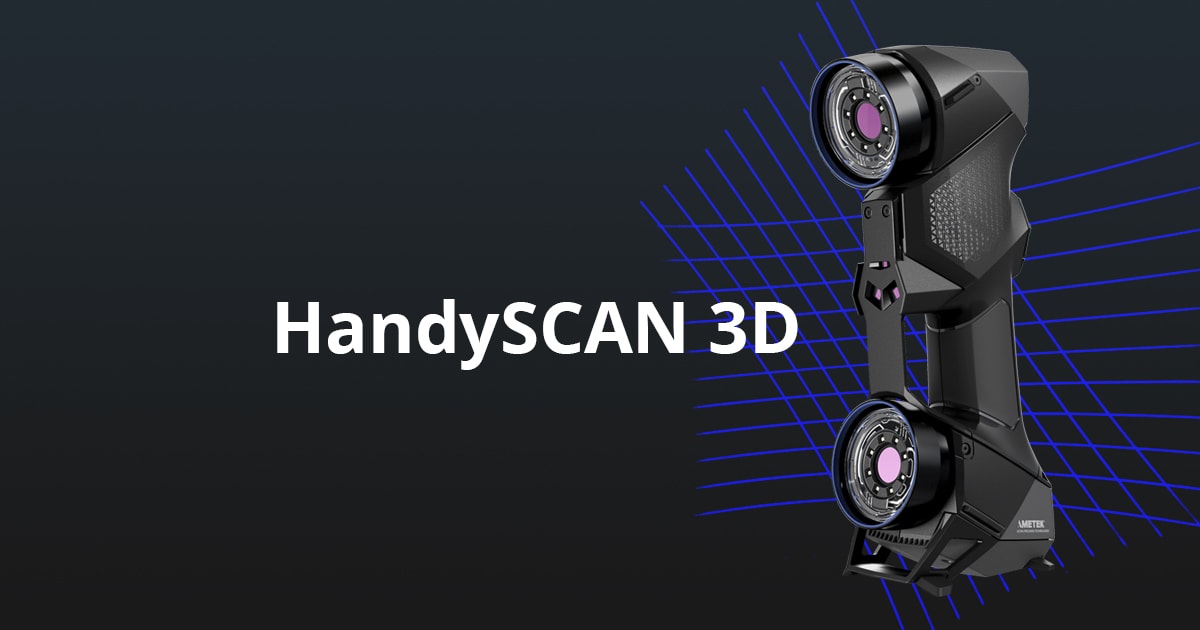 Cullen Williams
Application Engineer
Computer Aided Technology, LLC