Parametric Dimensions in SOLIDWORKS Using Custom Properties
Using SOLIDWORKS Custom Properties can be a great time saver and can help you share engineering data with other members of your company. In this example, I will show you how to link model dimensions from a part file to a Description custom property. We start by creating our model and turning on the option to Show Feature Dimensions. This is done in the Feature Manager tree in the part model. Now we can Right Mouse Click on the folder called Annotations and pick the option to Show Feature Dimensions: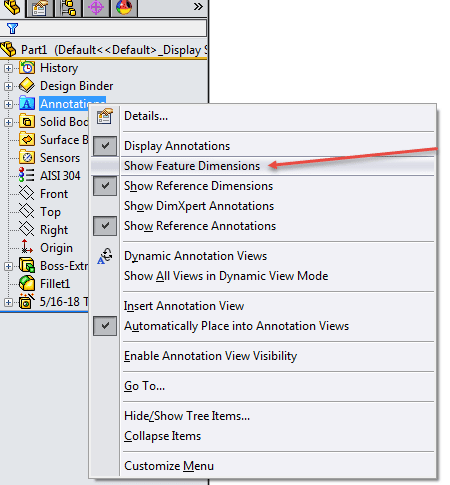 After turning on the feature dimensions, you should be able to see all of your sketch and feature dimensions on your view screen: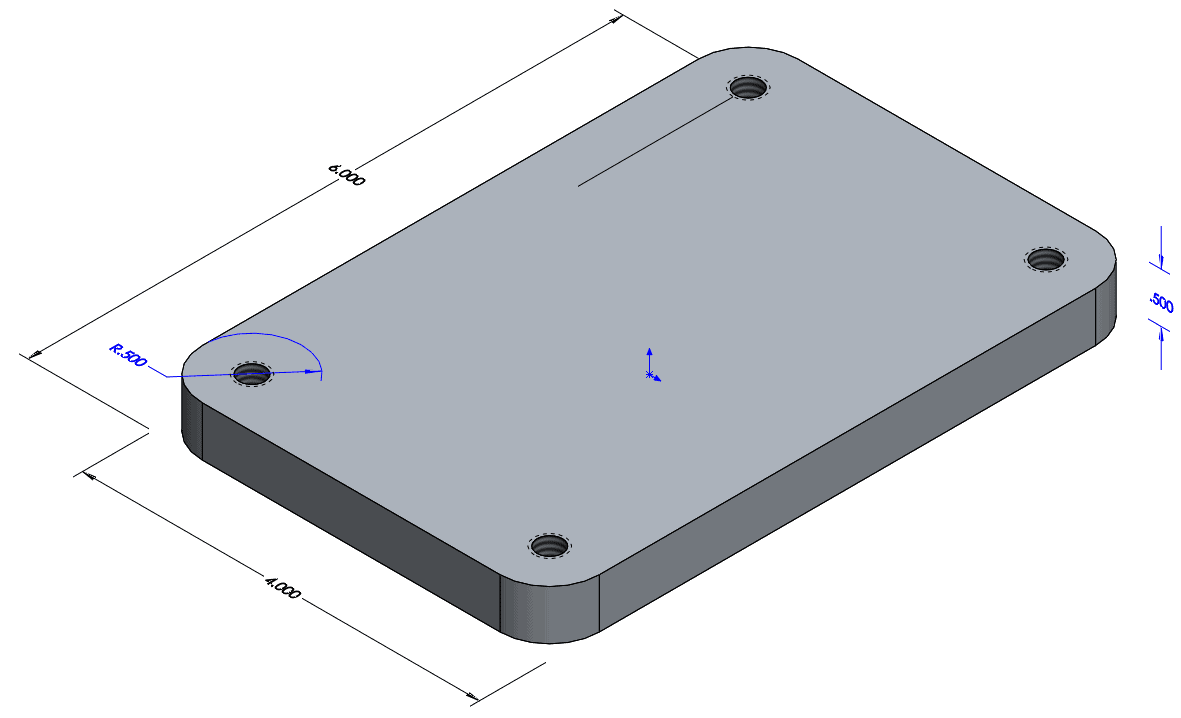 Next open the Custom Properties by going to the File pull down menu and selecting Properties: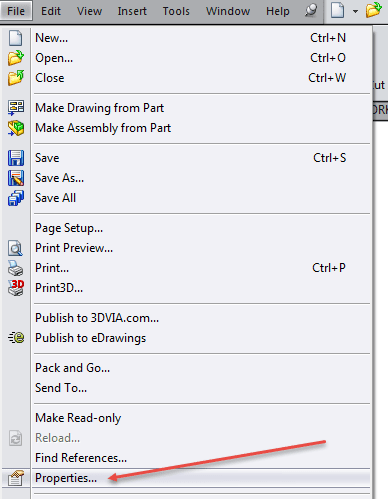 Now you may need to move the dialog box and your part around a little but place them so that you can see both the model dimensions and the custom property list at the same time: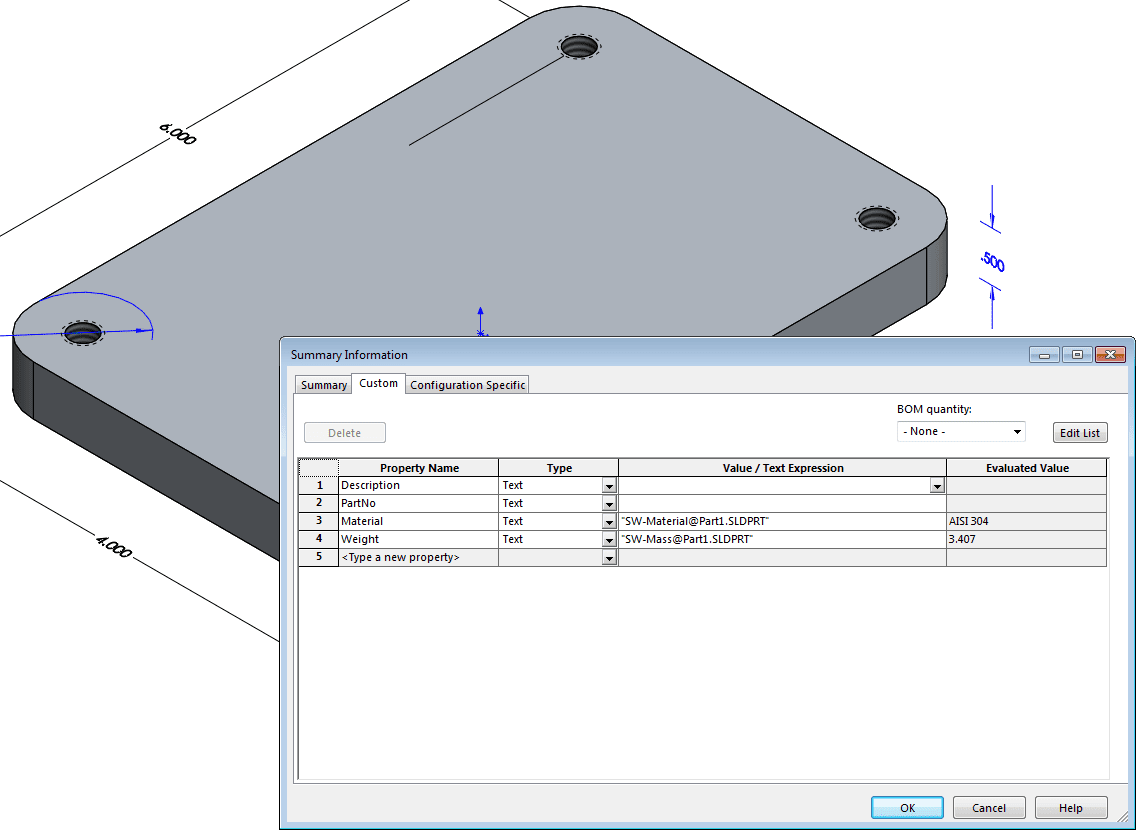 Next you will need to either use an existing Custom Property (I am using Description for the property name) or add in a new one of your choice. Then in the value portion of this Property you will click inside that cell one time followed by a single click on the dimension value that you want to link to this cell. So I will select the 4-inch dimension on my model and this will add the name of this dimension to my value cell. A click of the space bar and the Evaluated Value should update as well and should look something like this: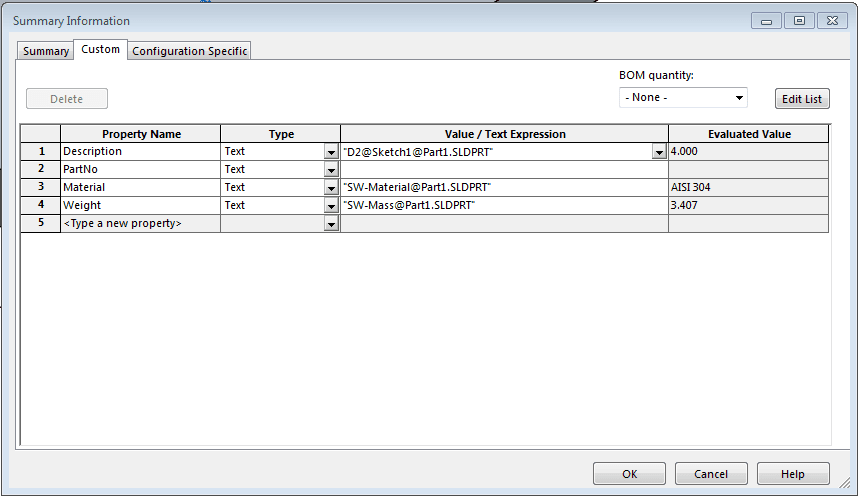 So before we select on another dimension, I like to add in some text to clean up my size values. I type in an uppercase "X" to signify the words "by" and then I am free to click on another size dimension like the 6-inch dimension. This too will add in the name of that dimension to the same cell and should evaluate to this after pressing another space bar after that dimension value: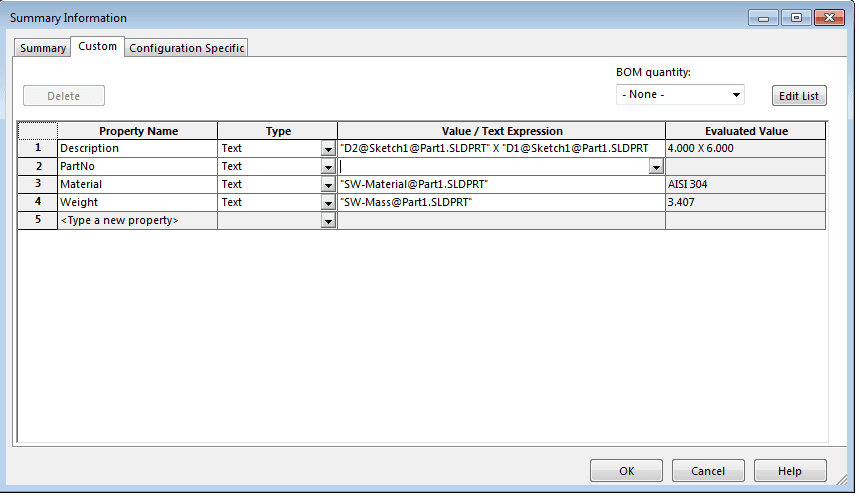 Again another space followed by another uppercase "X" and we can pick our third dimension. For my example I am also going to add after the last dimension the word "Plate" to designate the material choice for our model to production: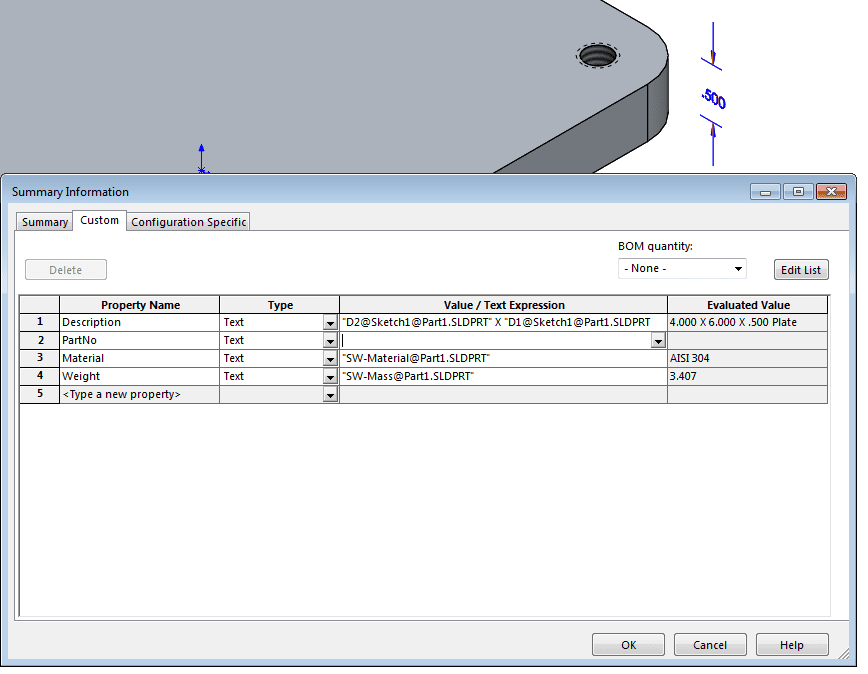 Once your text values and dimension callouts are entered to your satisfaction, you can close the dialog and use this custom property anywhere you chose knowing that this description text is now parametrically linked to the sizes of your model. Should I make a design change by making the model larger or smaller, the values will update automatically inside the model. Once I open a drawing or assembly with this part referenced inside of it, the values will update there as well!
I hope you too can use this trick on your designs.
Brian Reel
Field Technical Services Manager
Computer Aided Technology