Working From Home - SOLIDWORKS PDM
Covid-19 changing the way we work
With the Covid-19 pandemic reaching far and near, many of us have resorted to working from home at times. A convenience for many, but it has had its struggles. As we all have experienced by now, children tapping us on the shoulder during meetings, the dogs barking, an occasional cat walking in front of a camera, and of course the dreaded latency of not being on that super fast local network at the office! Many customers don't realize that when we are challenged with working from home, there are some options we should consider at a minimum to improve our experience within the SOLIDWORKS PDM arena.
Some of these options are a must do when working from home, think of them as saving some of the bandwidth that we are all struggling for during this time.
Turn off the PDM Add-In
Disable the PDM Add-In entirely and perform Check Ins and Check Outs from the Windows Explorer Vault View. It takes time to load the add-in and, as we'll talk about later, this will help PDM from talking to the server more than you need it to. When you're working from home in PDM, every second counts.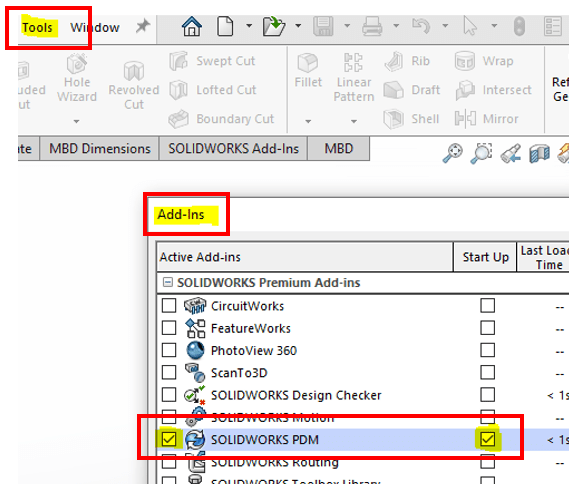 But, if you're a hardcore SOLIDWORKS user and just can't live without it, at a minimum – Disable automatic updates in the PDM add-in within SOLIDWORKS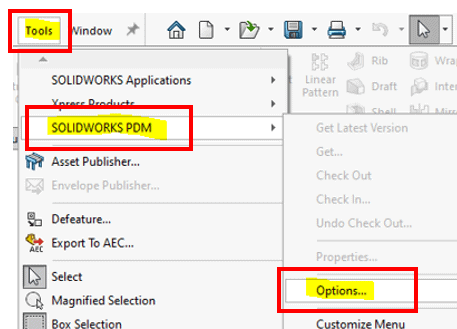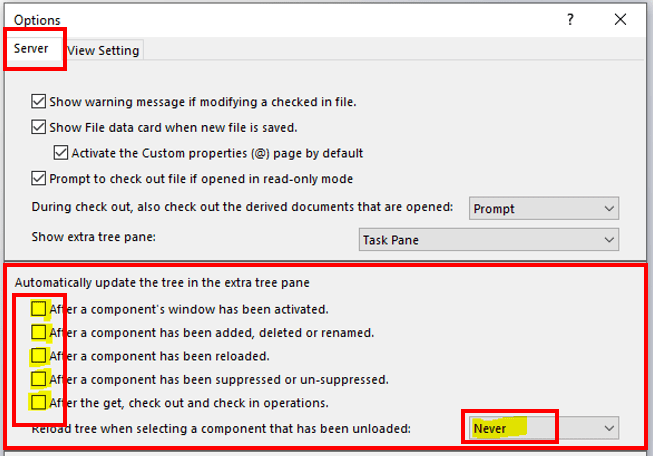 Plug it in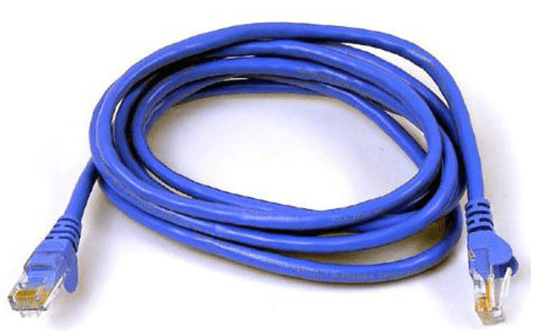 With the advent of so many newer, low-cost routers, and their ever improving antenna systems, it's all too easy for us to work at the kitchen table, or the quiet den, or maybe that hideaway man cave in the basement. But be careful, is that WiFi signal really as good as you think? PDM by nature is a very "chatty" application and is designed around the use of a wired LAN. Contrast that with the fact that Wi-Fi is not reliable and is very "dynamic" or "varies" based on many factors, and you can see a problem. Follow these simple steps to make sure you'll have a good, stable connection:
Use a CAT5e rated or better RJ-45 cable
Directly connect to your home router
Turn off your computer's Wi-Fi
Avoid large tasks through VPN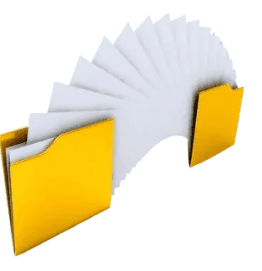 Avoid performing large tasks that require a consistent and reliable connection for a long period of time.
For example:
Refrain from moving large folders or file sets with references
Mass check in of files
Mass check out of files
Deleting a large file set
Save those big tasks for that day or two of the week you get to go in the office. Remember when going into the office seemed like a chore? Now it's almost like a vacation!
Think about working offline
For those of us with less than stellar connectivity, think about working offline if you're working from home. With PDM that is almost as easy as a click of the mouse. BUT, it takes a little bit of pre-planning for it to be a smooth effort when you're working from home.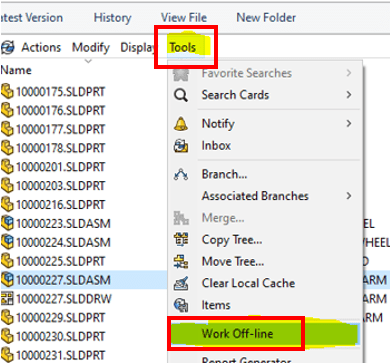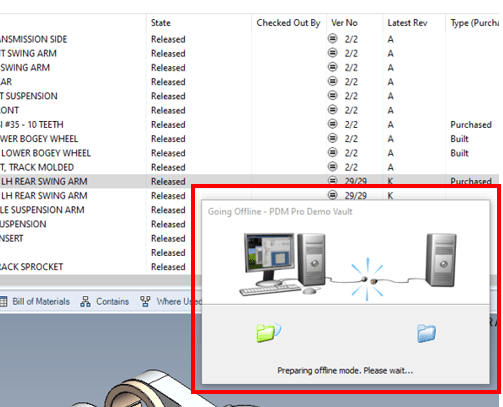 Notice some column information missing? When working off line we don't have the luxury of seeing all that meta data typically seen in our column sets when we are connected to the "PDM database".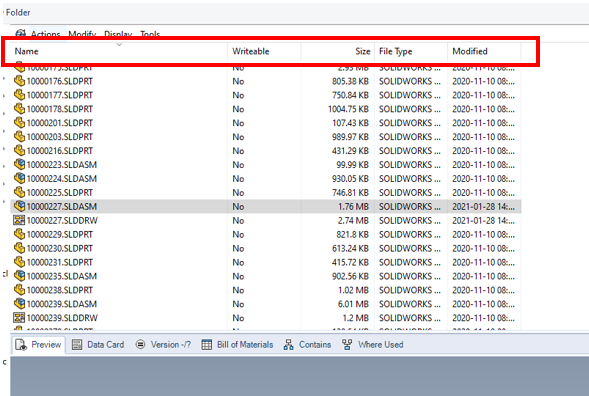 Because of this, working off-line requires some pre-planning.
Files should NEVER be renamed when in offline mode.
As for new files, they will have to be added to the vault manually after going back into online mode.
This type of effort usually works best if you have a very specific project or design you're working on.
You must cache all referenced files you will need to access when disconnected.

This can be accomplished by selecting a folder (or individual files) and choosing Get Latest Version.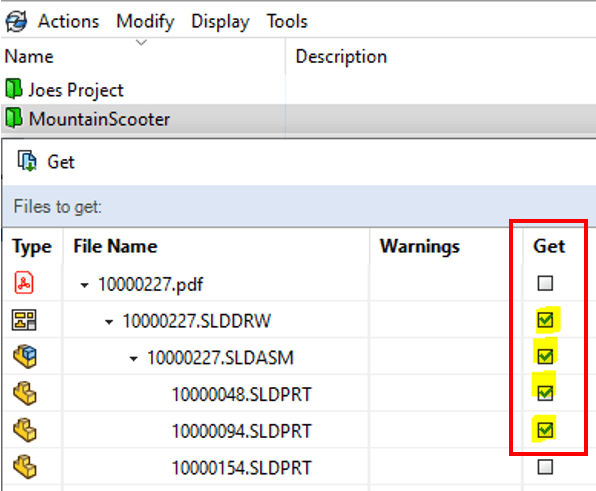 Remember to also, check out any files you are going to edit before you go offline. When you disconnect by choosing Tools > Work Offline the Explorer will close and when you reopen it, the vault folders will be blue instead of green.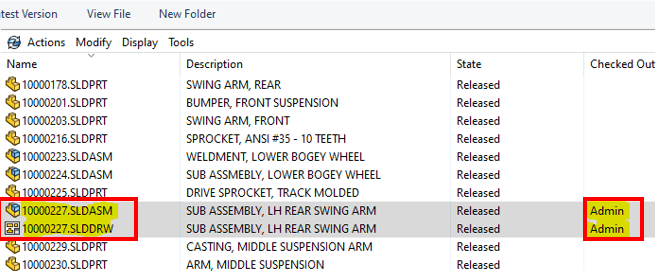 Back to that missing metadata.
The system won't have access to the "PDM database" so the Columns view, Data Card, Bill of Materials, Contains and Where used tabs will be empty.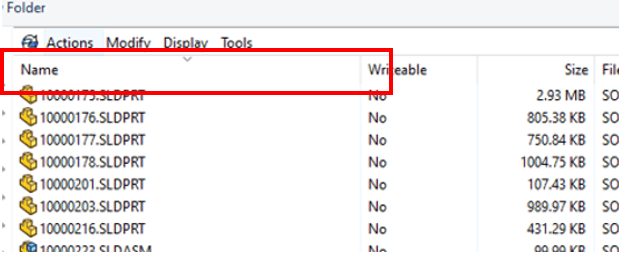 Because of this, think about doing a search that includes the files you will be working with whether checked out or not and save the results.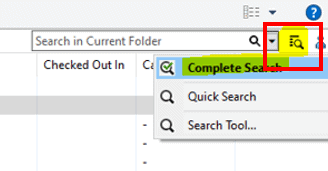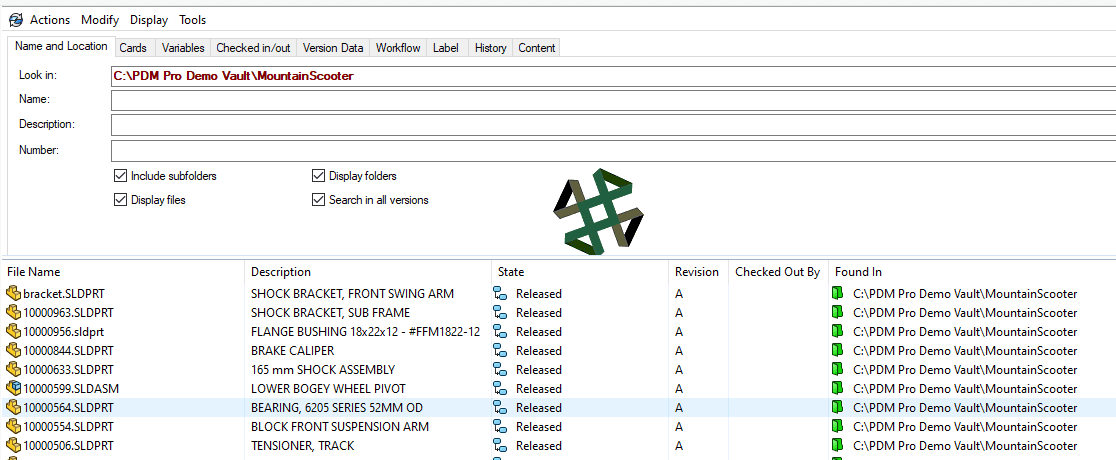 A quick click of the open search results icon and….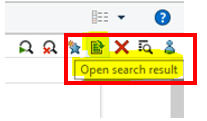 Now you can search your results file with Excel to possibly gain useful information while working offline. Don't forget to save them to a handy location once you have them open in Excel!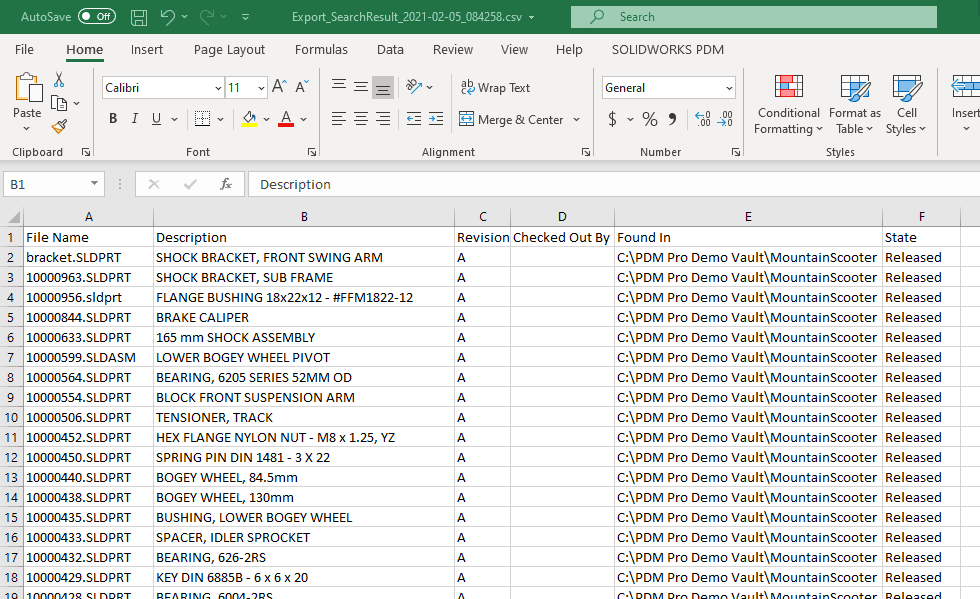 When you are ready to reconnect, you can go to Tools > Work Online and the folders will return to green and you can check in your modified files.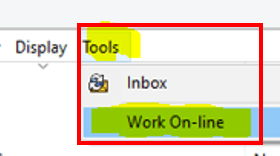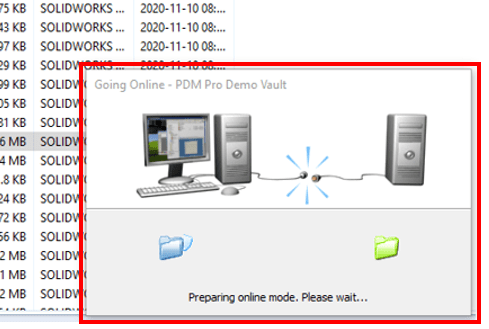 Is Web2 for me?
For some, a more casual need to connect to PDM is needed. Web2 might just be the tool for you! Web2 is an excellent method of connecting to your PDM environment from mobile devices for simple viewing and approving of files. It also works well if you are a vendor/supplier needing light duty access.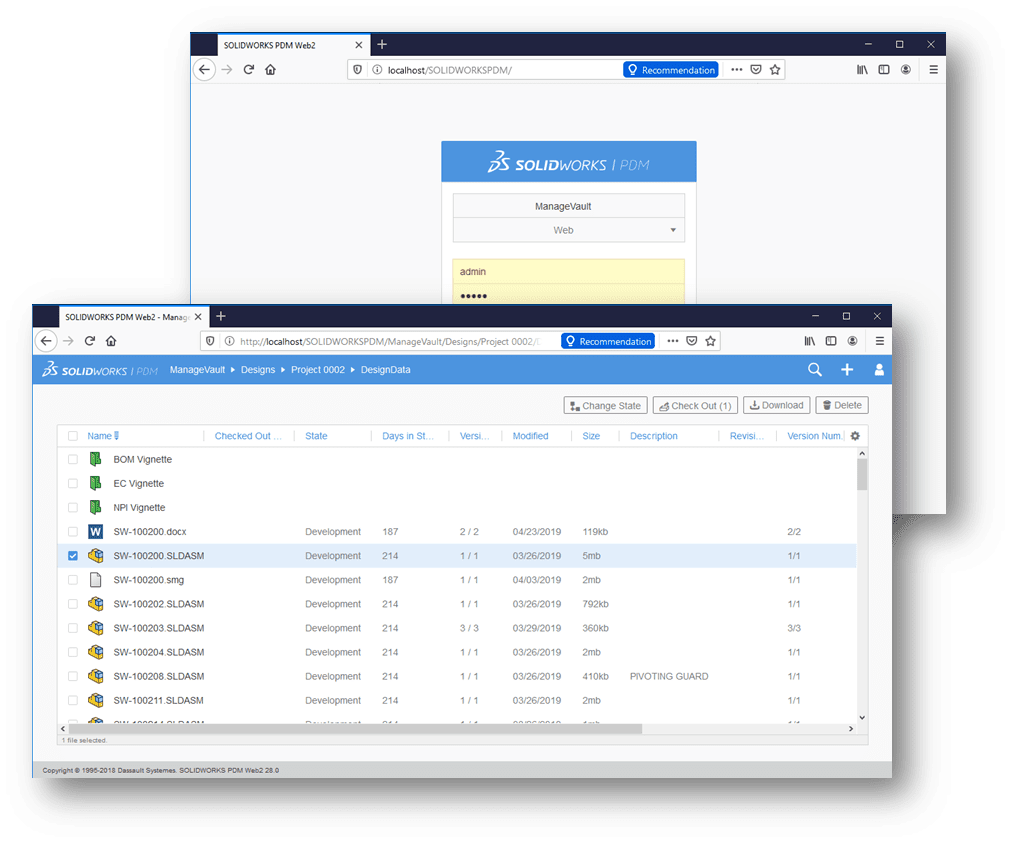 It requires no client-side installation of PDM, and supports all major web browsers. However, it will require your IT department to setup some Microsoft IIS requirements for hosting.
There is an excellent recording of our recent webinar about using web2: https://youtu.be/LaoCzSZP9VA
All in all, working from home can be a pleasurable experience, distractions included. Just remember, when you're working from home and using SOLIDWORKS PDM, there are several options to support your needs to have a healthy and productive connectivity to your data.