Personalize and 3D Print Yourself a Porsche Cayman!
Prominent auto manufacturers are currently designing the latest driving sensations with help from Stratasys 3D printers. Auto fanatics of all ages can now rejoice in the delight of "owning" a Porsche Cayman. The Cayman is now within reach for anyone with access to a 3D printer.
Porsche posted a short video on its YouTube channel that displays a 3D printer building a Cayman S layer-by-layer with the encouragement for fans to "create, print, and colorize" their own particular model. Many have already begun to share their results.
>>Click here to read the full article found on the Stratasys Blog.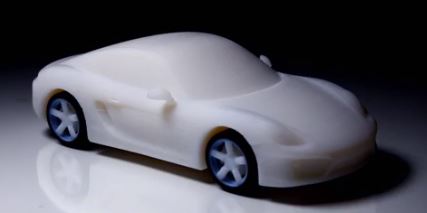 Tracy Golden
Marketing Assistant
Computer Aided Technology, Inc.