Power on : SOLIDWORKS Flow for Electronic Components
To optimize the thermal performance of electronic components and ensure their operation, designers and engineers need to simulate both the environment and heat loads in and around components, PCBs, and complete products. SOLIDWORKS Flow Simulation, augmented with the Electronic Cooling Module, enables you to easily perform complete thermal analysis and test design changes during the design phase.
Lets consider a halogen floodlight with an aluminum housing, which contains a quartz glass front window, a silicone gasket, an aluminum internal reflector, a ceramic lampholder and a 150 W linear halogen lamp.
The lamp operates with 110 V current and the goal of this test the temperature of the lamp. Components of the floodlight and the halogen lamp are shown below.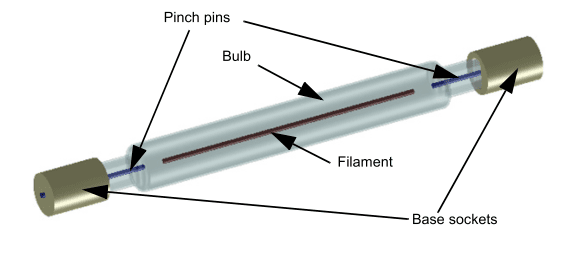 Flow Simulation has a simplified wizard to set operating conditions, room temperature of 20 C and atmospheric pressure of 14.7 psi. Using the electrical conditions tab we can set the input voltage to 110V.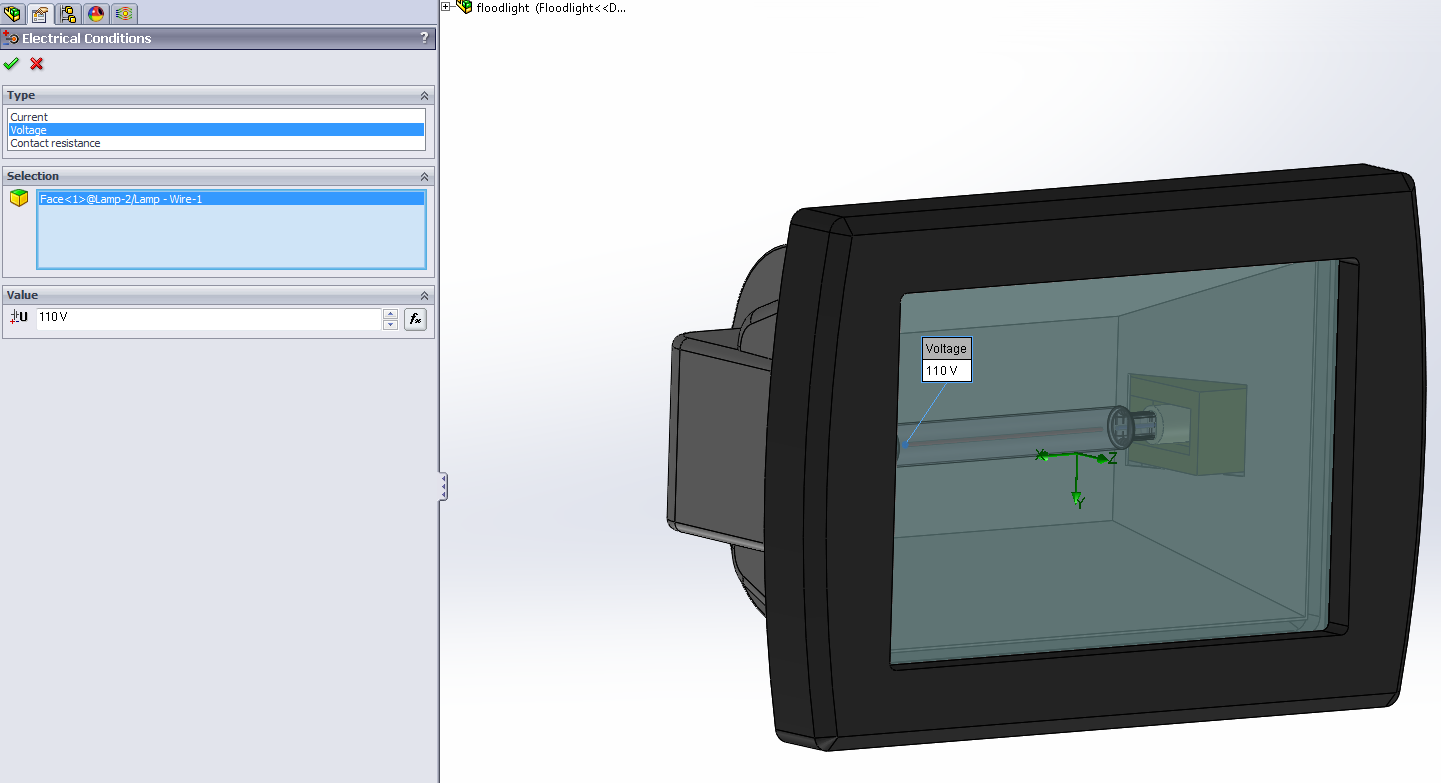 Once all the material properties have been specified the software calculates temperature patterns based on conduction, convection and radiation calculations.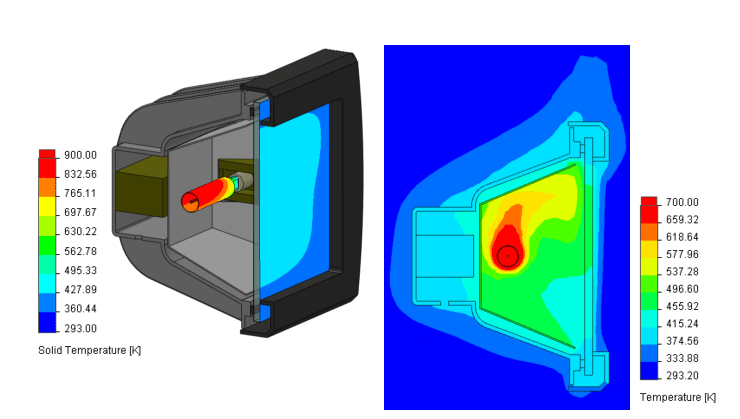 Looking at the results obtained, we can conclude the glass cover and lamp bulb operate at permissble temperature.
Rajat Trehan
Product Manager : Simulation