Quick Filters in SOLIDWORKS
Quick Filters in SOLIDWORKS
When opening files in SOLIDWORKS, there is a fast way to find what you're looking for. It's called Quick Filters.

Here's an example of the open window in SOLIDWORKS. Notice a variety of parts, assemblies and drawings.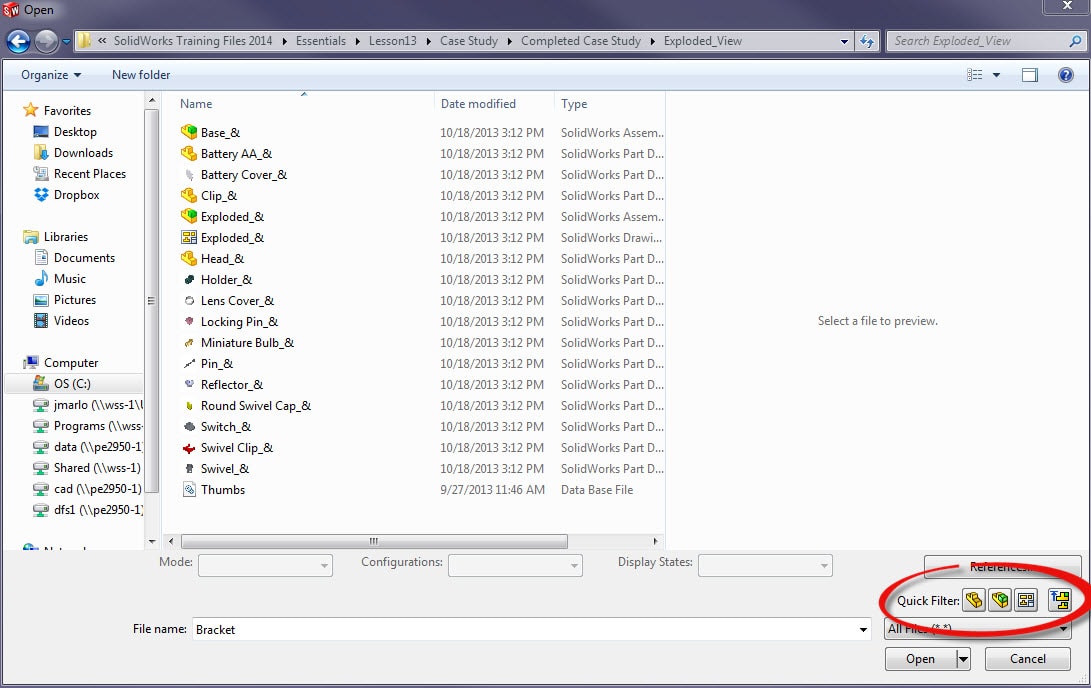 Quick Filters are located in the bottom right corner of the window. These icons are toggled on and off to filter part files, assembly files, drawing files and top level assembly. By selected one icons, the files shown in the window display only files you are looking for.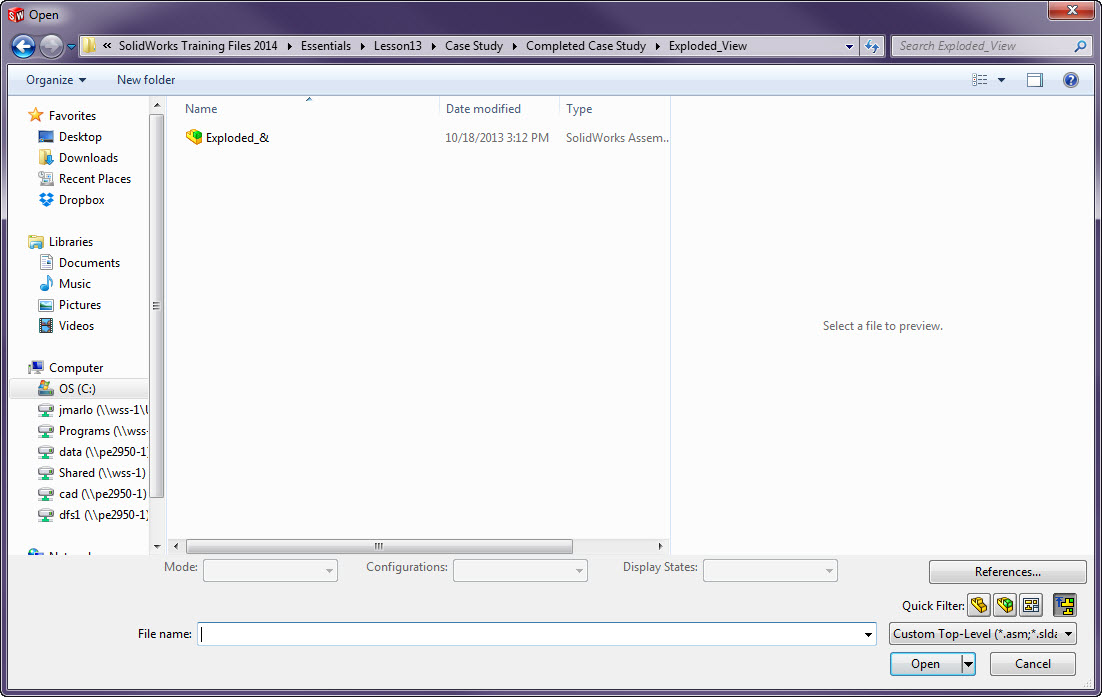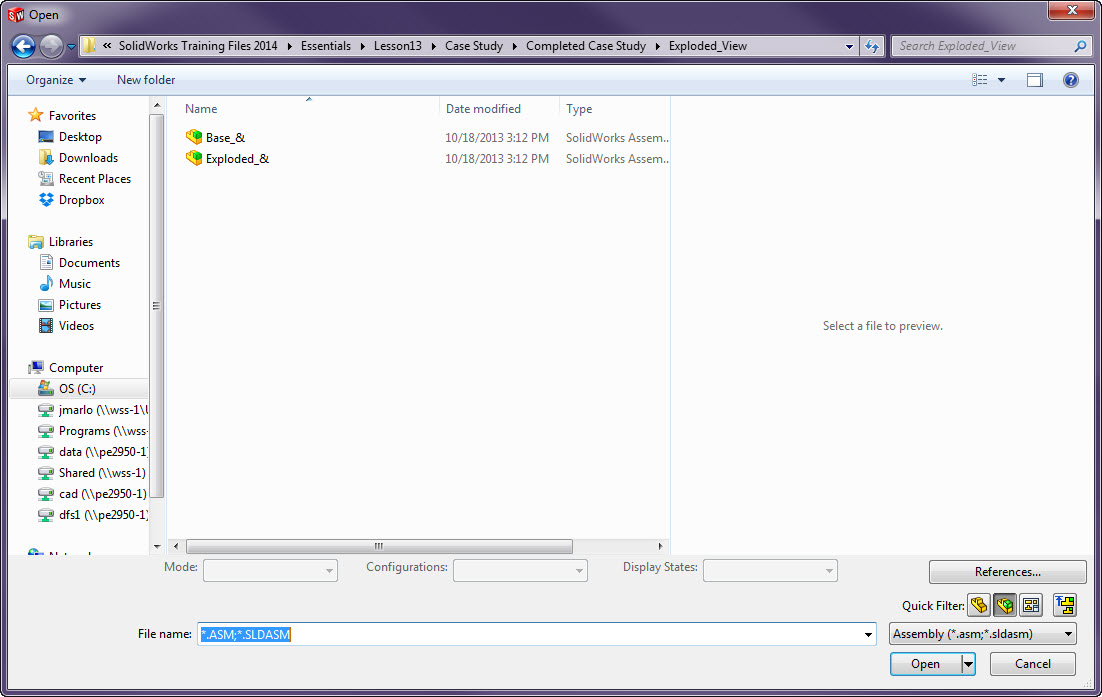 You can pick 1 or a combination of filters to display the files you'd like to see.
I hope you like this tool. I definitely find it handy!
Judy Marlo
CATI Support