Quick Tip: How to Create DimXpert Geometric Tolerance in a section view
Have you ever created a Geometric Tolerance in a part using the "DimXpert?"Have you then created a drawing and wanted to get the Geometric Tolerance Dimension into a SECTION VIEW?
How can you do this? You cannot use the standard move/copy (Ctrl + drag or Shift + drag) method.
There is not a "perfect" way to do this, but there is a trick you can use to get close.
What you do is use INSERT > ANNOTATIONS > NOTE to create an empty note block. Have the note block active with the cursor in the note area (as if to start typing the note). Instead of typing a note, however, left-click the Geometric Tolerance values, and they will populate the note area.
This is a linked value, so you don't have to worry about the note updating. If you change the model, the note will update as well.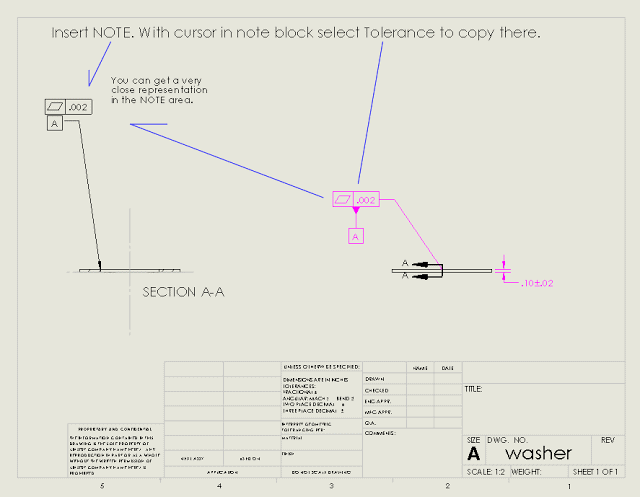 Happy Annotating!
For more training and tutorials on the many 3D CAD Modeling solutions in the SolidWorks family of products and add-ons, register for an upcoming Event or look into our SOLIDWORKS training.