Quick Tip: What's New with Beams in SolidWorks 2013
Did you ever feel that there was something missing from the results of your beam analysis? In SolidWorks 2013, users can now list the reaction forces and reaction moments at beam joints that have fixed translations or rotations. In the Result Force PropertyManager, under Selection, select the beam joint to list the reaction forces. It's as simple as that!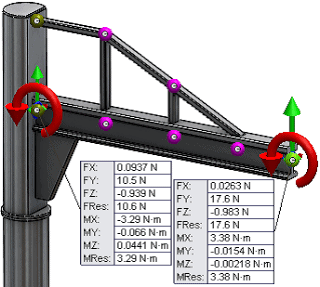 For more training and tutorials on the many 3D CAD Modeling solutions in the SolidWorks family of products and add-ons, register for an upcoming Event or look into our SOLIDWORKS training.