QuickTips: Changing your ePDM Login Options
Ever wonder how to change the way you log in to ePDM? Well follow this QuickTip and learn how to log in as a different user for the times that you need a new identity or super user rights.
Logging in to ePDM is something we don't often think about – until we need to troubleshoot or test new functionality. We might even need to log in as Admin to delete pesky files or force a check-in when a user is away.
If you want to change this for individual installations, you can manage the login from their machine. Using the admin tool, go to local settings and toggle the automatic login settings. Clear the "Use automatic login for this vault" and you can enter different credentials. (this assumes you have windows login configured)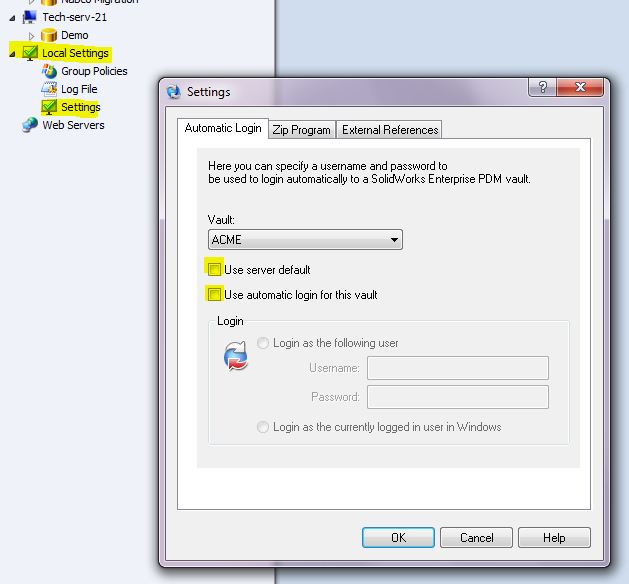 If you want to set it globally, You can do so from the PDM archive server. Launch the Archive Server Configuration Tool, navigate to your vault, RMB and select properties. Switch to the login tab and toggle the settings. Select windows login and uncheck the automatic login. (this also assumes you have windows login configured)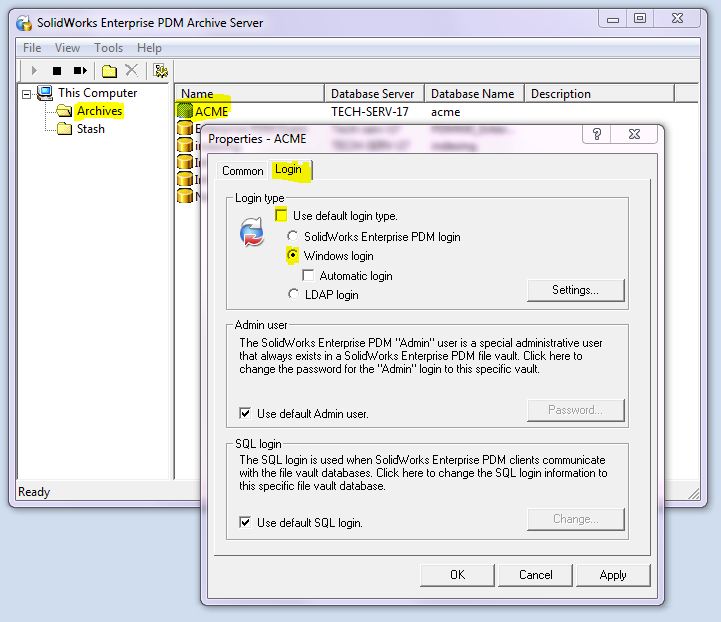 FYI – changing the log globally will override all local login settings.
Next time you need to work some "Admin magic" you can use this QuickTip to get the rights you need to test or fix issues on your Enterprise PDM system.
~Inflow Support Team
800-875-3009