SOLIDWORKS: Revolving Open Sketches
Revolving Open Sketches in SOLIDWORKS
What's the craic, fellow SOLIDWORKS users?
Today, in honor of the upcoming Irish holiday, I have designed a hat that a leprechaun would wear. My leprechaun clothing line will be coming out later this year.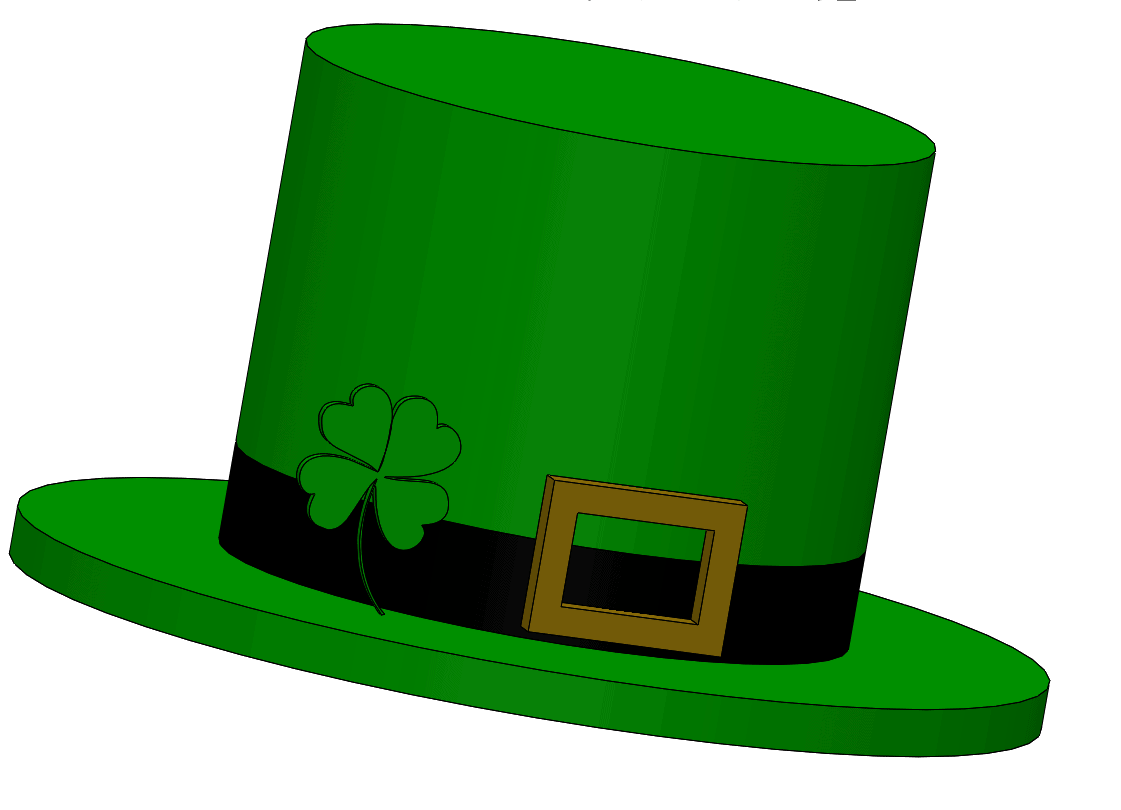 To create the hat, I did a simple revolved boss/base, starting with five lines, and a construction line to serve as the revolve axis. When I went into the revolve command, I got the pop up seen below: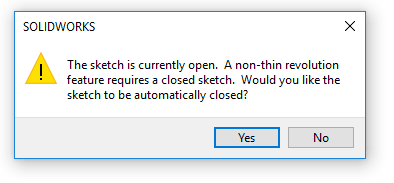 What SOLIDWORKS was trying to ask me:
Yes – Do I want to change the original sketch by closing the profile so that I can perform a solid revolve?
No – Do I want to keep the exact same geometry I started with which is an open profile that would create a hollow hat?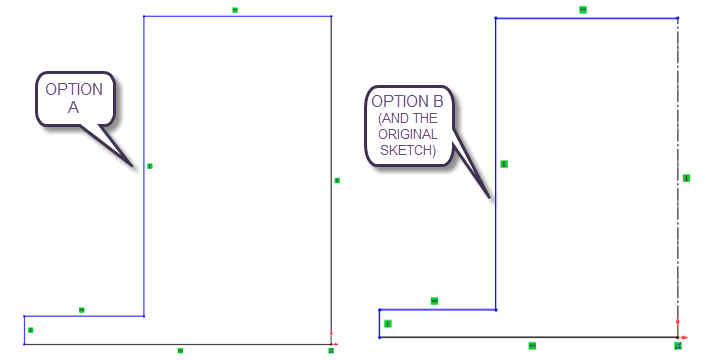 I chose A (yes) because I wanted a solid hat, (as everyone knows, leprechauns only wear rock solid clothing) and SOLIDWORKS is intelligent enough to change my sketch geometry for me, and still select the former construction line as my revolution axis.
Had I chosen B (no), SOLIDWORKS would have left my open profile, and this beautiful hat would have been created (shown in a section view):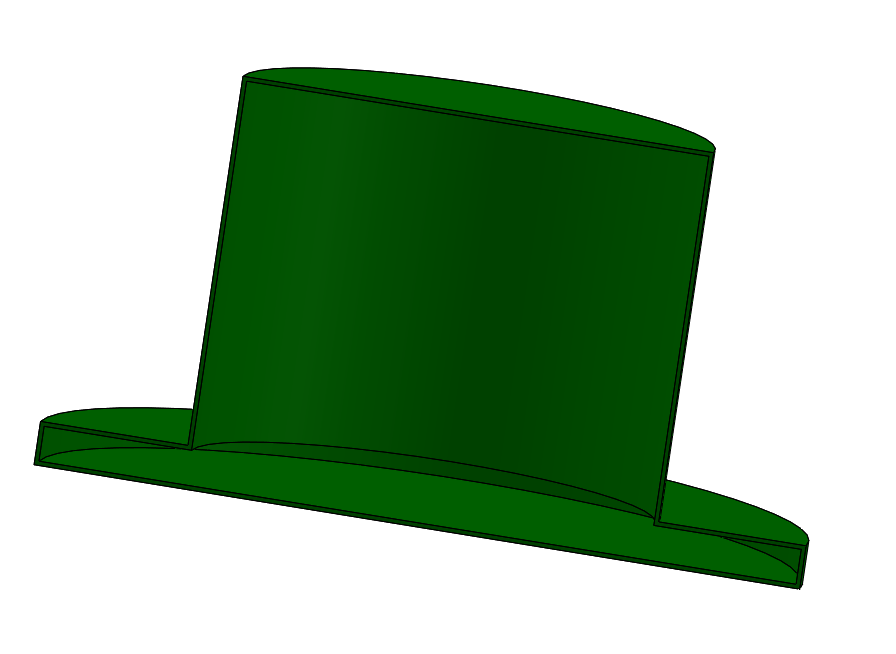 Option B creates a thin revolve, whereas Option A creates the standard revolve. Once a thin feature is placed it is not possible to edit and create a normal feature, and vice versa. To switch between the two, the feature must be deleted and redone.
So, SOLIDWORKS works behind the scene to edit your sketch to maintain the proper design intent. Cheers, buddy!
Madeline Speer
Application Engineer
Computer Aided Technology