SIMULATION TECH TIP: Contact Visualization Plot (Sim 2014)
With the new contact visualization plot, you can view how bodies are connected in multibody parts and assemblies. Before you run the analysis, you can detect the areas of contact applied by the global contact settings and any local contact sets. Not only does this ensure that you have created all the contacts that you need, but also confirms that you have added the proper contacts for each component.
To open the Contact Visualization Plot PropertyManager, Right-click on Connections and click on Contact Visualization Plot. Select either the assembly or components (two or more) to view the regions of contact.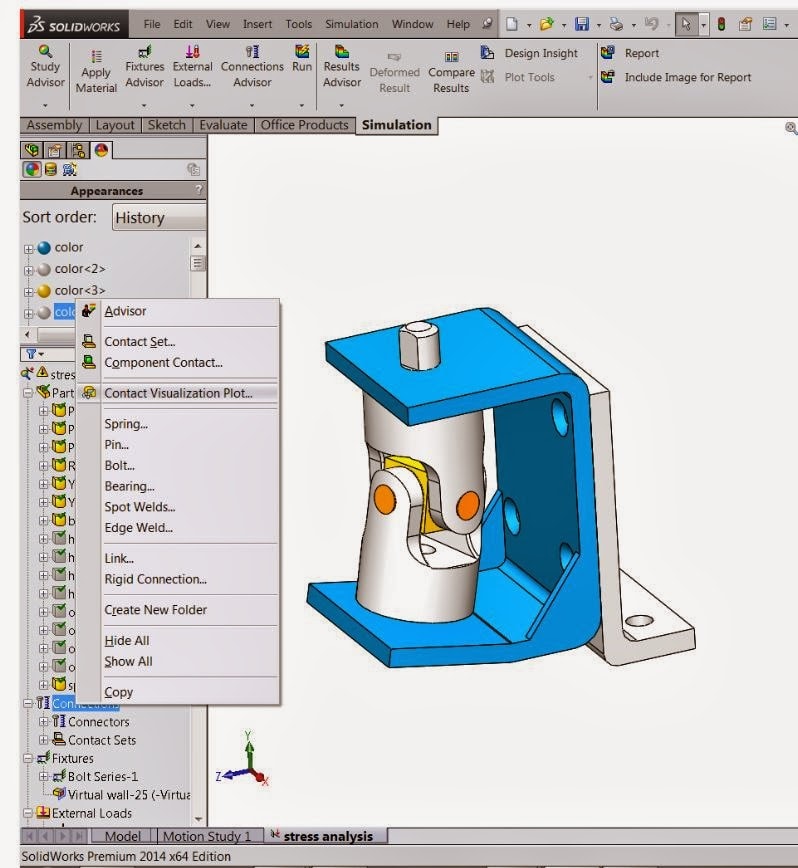 Below are the options included in the Contact Visualization Plot property manager.
Calculate: Calculates all areas of contact between the selected components and renders them with a unique color according to the contact type. Lists all detected contact pairs under Results.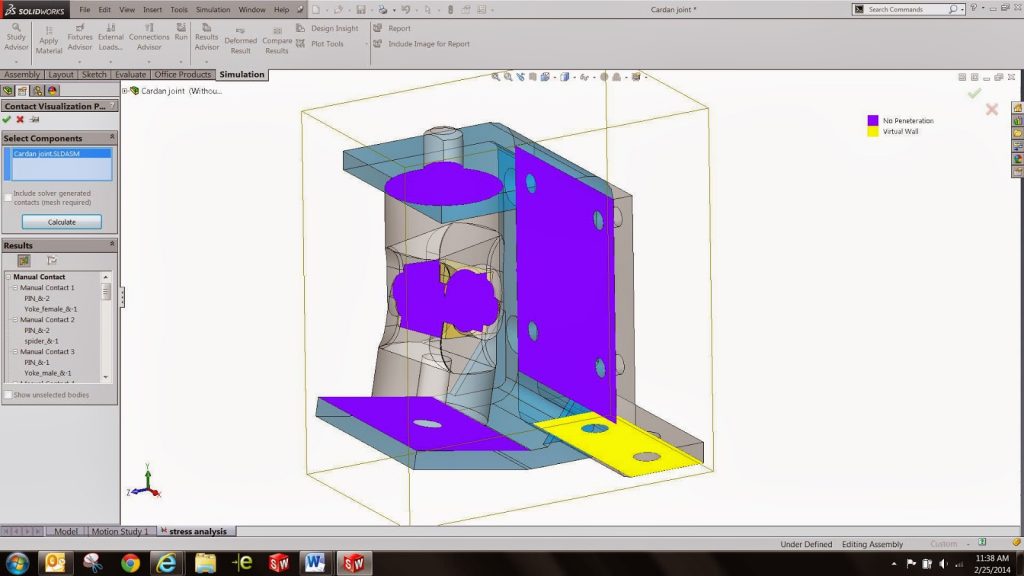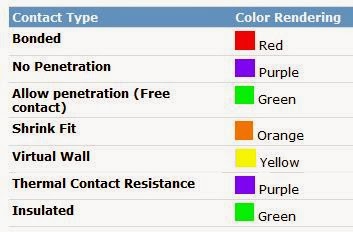 Include Solver Generated Contacts (Mesh Required): Active after meshing the model. Select to view at the mesh level the areas of the model detected by the solver (before starting the analysis) with an assigned contact definition. Using a course, draft quality mesh setting, you can see how the solver detects the contacts. Compare this with the Geometry-Based contact plot shown above.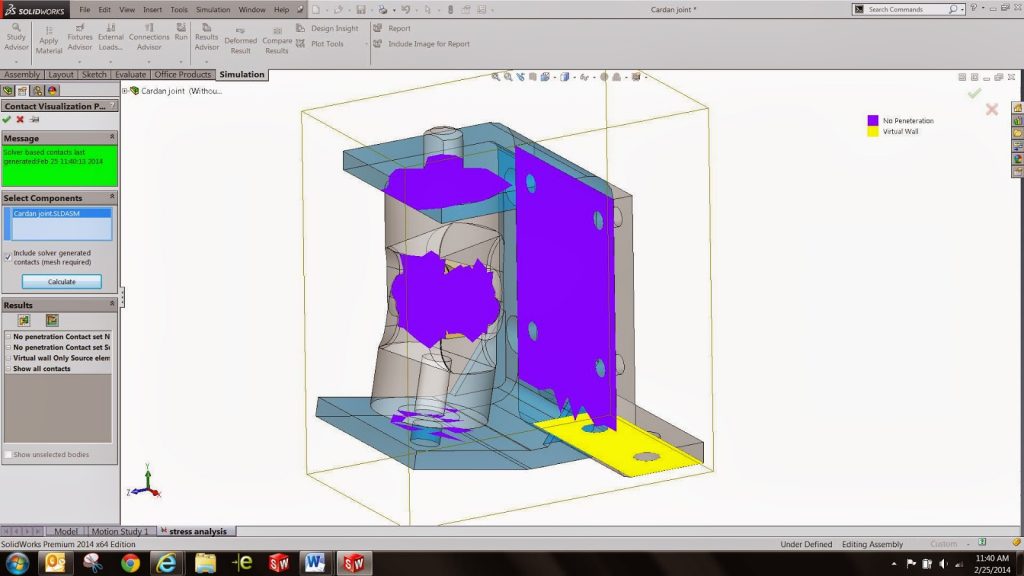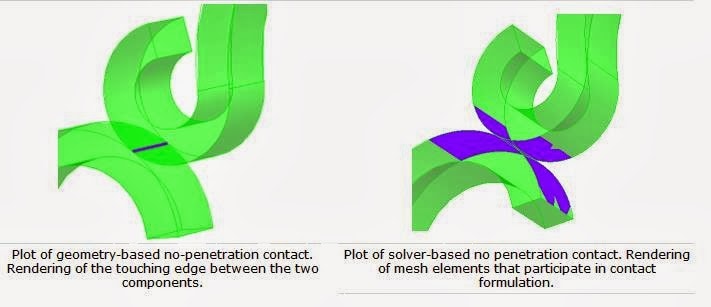 So once again, we now have a tool that will not only ensure that we have created all the contacts that we need, but also confirms that we have added the proper contacts for each component.
For more training and tutorials on the many 3D CAD Modeling solutions in the SolidWorks family of products and add-ons, register for an upcoming Event or look into our SOLIDWORKS training.