SIMULATION TECH TIP: Visualizing Results on Full Model of Analysis Using Symmetry (Sim 2014)
In an analysis, you can use symmetry to create a portion of the model instead of using the full model. You just need to cut the model in half and apply Symmetry restraints on all the cut faces. Also, when appropriate, taking advantage of symmetry can help you reduce the size of the problem and obtain more accurate results.
Up until now, results could only be shown on half the model (the model half that was analyzed), as seen in the image below.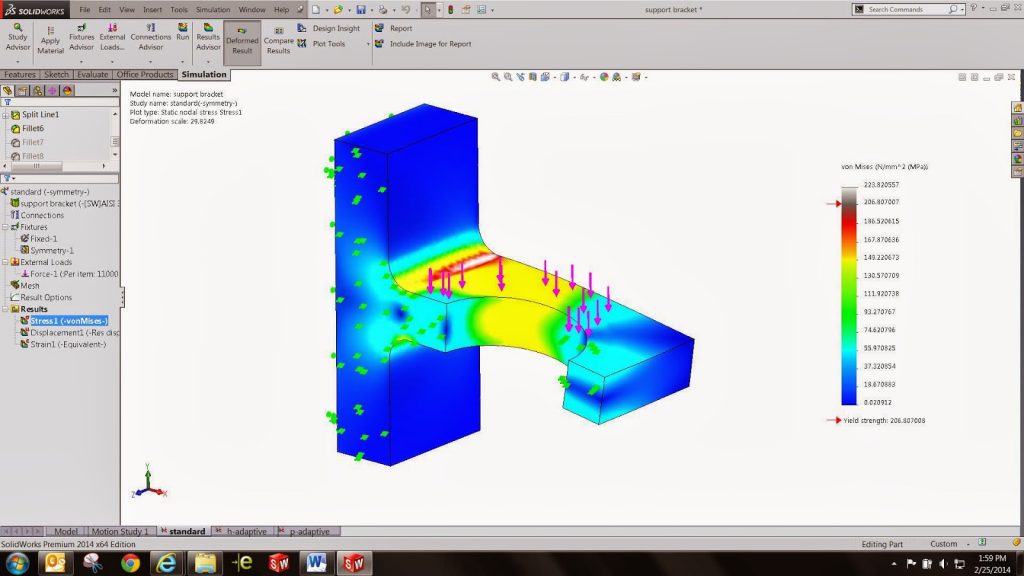 Well, you'll be happy to know that we can now view these same results on a 'Full Model.' Simply Right-Click on the plot, Edit Definition, and choose Display Symmetric Results from the Advanced Options window. The results on the un-modeled portions are then deducted from the modeled portion, as seen in the image below.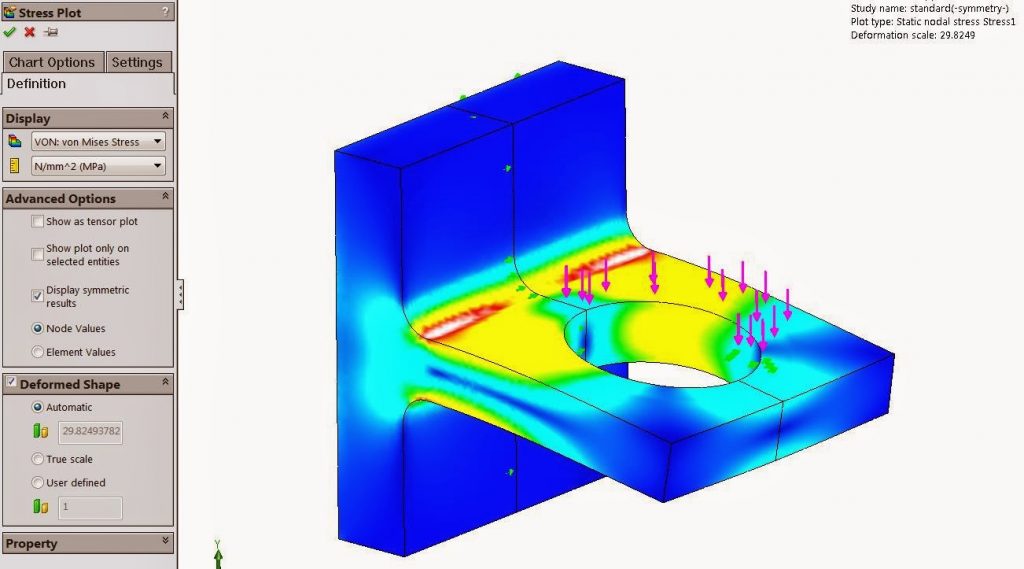 For more training and tutorials on the many 3D CAD Modeling solutions in the SolidWorks family of products and add-ons, register for an upcoming Event or look into our SOLIDWORKS training.