SOLIDWORKS: Simulation – Use Those SOLIDWORKS Functions!
Simulation – Use Those SOLIDWORKS Functions!
SOLIDWORKS functionality can make life easier when working with Simulation. You probably know them well, so why not use those familiar functions to your advantage? Let's look at a few.
Simulation-specific configurations
Interference detection check for simulation-ready geometry
Split lines for boundary condition application
Configurations
Editing the geometry before setting up a simulation is usually necessary. By setting up a new configuration for the analysis, changes made there won't affect the original design. This allows for several "what-if" scenarios. Notice in the two screen shots below how the "Default" configuration contains all the assembly components, whereas in the "For analysis" configuration the assembly is simplified by suppressing some of the components. This simplification is done because virtual connectors will be used in the analysis to replace the connecting pins, and the bar stock being gripped by the pliers will be represented by a fixed boundary condition on the faces of the plier jaws.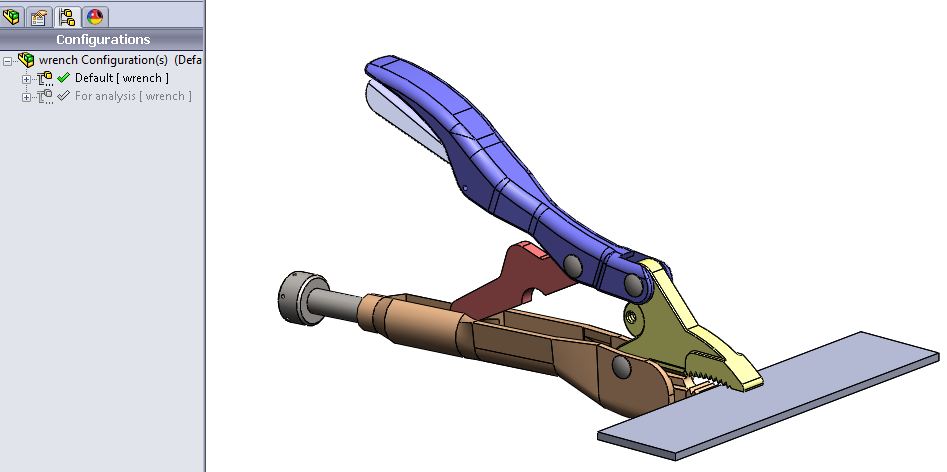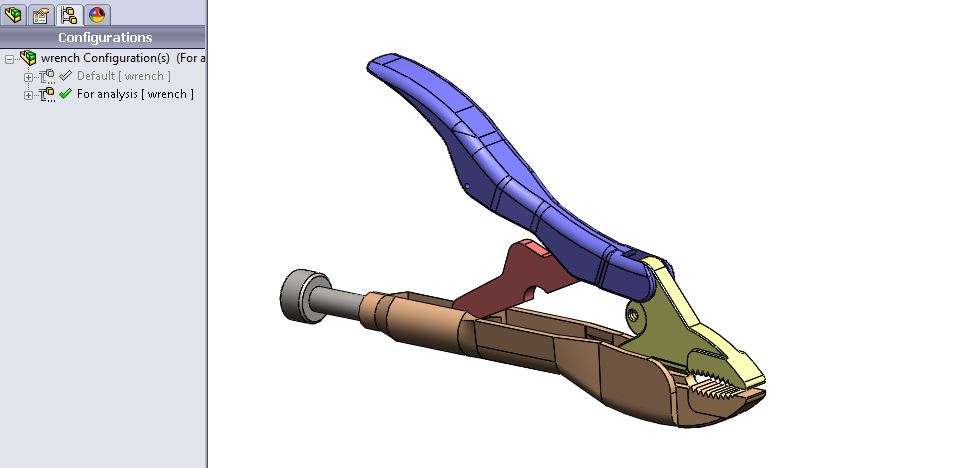 Interference Detection
Overlapping and interfering parts will likely cause mesh failure; this condition should only exist when simulating a shrink fit between parts, which requires a special contact condition. The Interference Detection tool helps avoid that. It also has an option that can be used to find coincident faces in the assembly, which helps us know where the global contact condition (default is "bonded") will apply. In the image below, the tool highlights two selected coincident areas in red.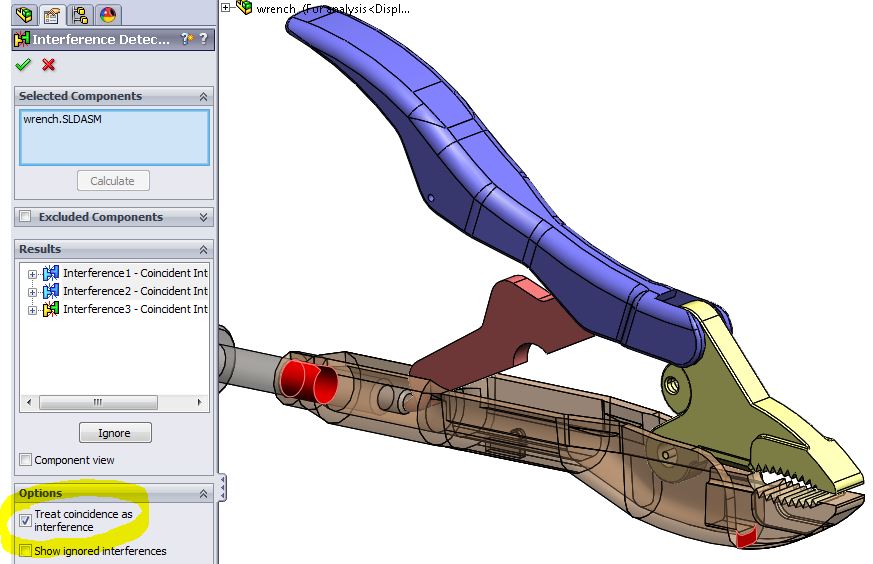 Split Lines
Use this function to split faces into areas appropriate for load or restraint application. It also helps create isolated areas where local mesh controls will be applied for more efficient meshing. During the application of loads and restraints, it's possible to split the faces via the "Split" tab in the property manager.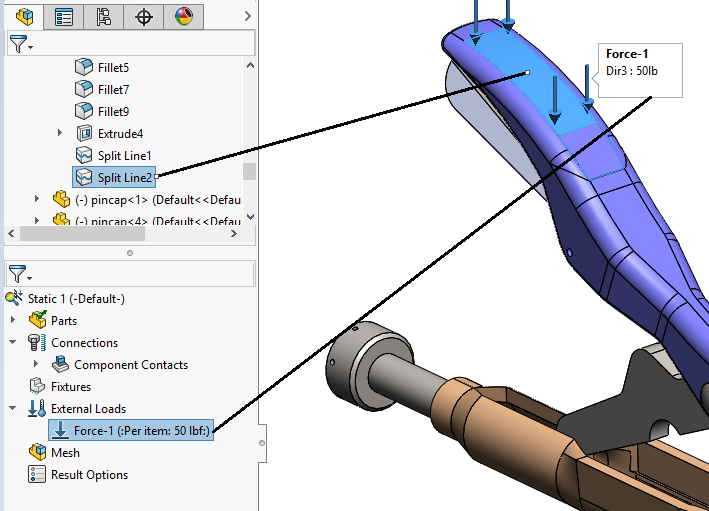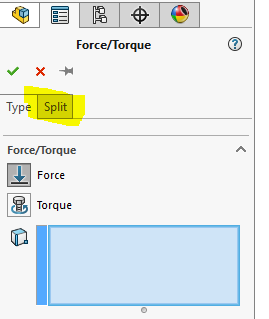 These tips show some of the benefits of embedded Simulation within the SOLIDWORKS interface, and I hope they help you achieve greater efficiency in your analysis efforts.
Kurt Kurtin
Technical Manager – Simulation and Electrical Products
Computer Aided Technology