SOLIDWORKS 2014 Enhancement - Immersive Experiences to Expand Collaboration for Product Development
SOLIDWORKS 2014 – Immersive Experiences to Expand Collaboration for Product Development
SOLIDWORKS 2014 offers improved and expanded collaboration across multiple disciplines by providing immersive experiences for all users, regardless of CAD experience.
Unique eDrawings® capabilities bring models to life with Augmented Reality
Visualize, rotate, zoom, or section models in 3D, positioned in their environment
View and animate exploded views with translations and rotations
Display multiple SOLIDWORKS Flow Simulation results and SOLIDWORKS Electrical files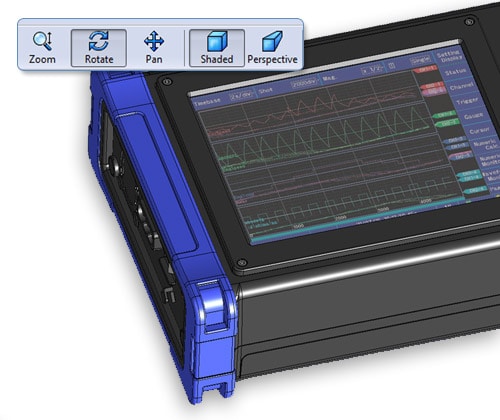 >>Visit CATI's SOLIDWORKS 2014 page for more information and videos. Or, see What's New in SOLIDWORKS 2014 live at one of our Design Innovation Summit Events.
Jim TeDesco
Marketing Manager
Computer Aided Technology, Inc.