SOLIDWORKS 2015 SP4 Stability Hotfix
This is a hotfix that has been released from SOLIDWORKS as documented in the knowledge base.
Solution Id: S-070177
SOLIDWORKS 2015 SP4 Stability Hotfix is available for users experiencing some common instability scenarios.
In SOLIDWORKS 2015 SP4, it is possible that some users may see SOLIDWORKS experience delays when saving files, hangs when clicking in the graphics area after zooming or rotating a model, or intermittent shutdowns after adding a configuration or after performing FeatureManager Design Tree selection and rebuild.
A hotfix has been made available to correct these issues. The Hotfix is attached to this KB Solution and is made specifically for SOLIDWORKS 2015 SP4.0.
To apply the Hotfix, simply Download HotFix_893815 and run it.

NOTE:
You must remove this hotfix using Control Panel, Programs and Features before you can apply a new service pack.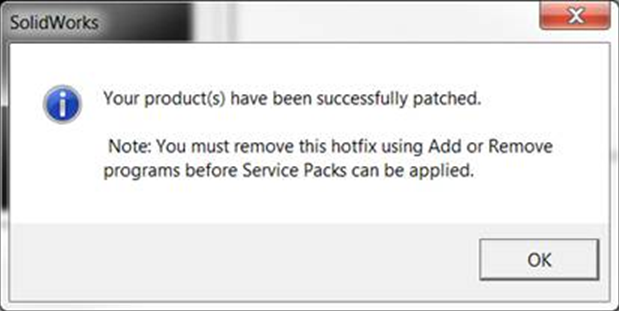 To verify that the hotfix has been applied, check the Help, About SOLIDWORKS.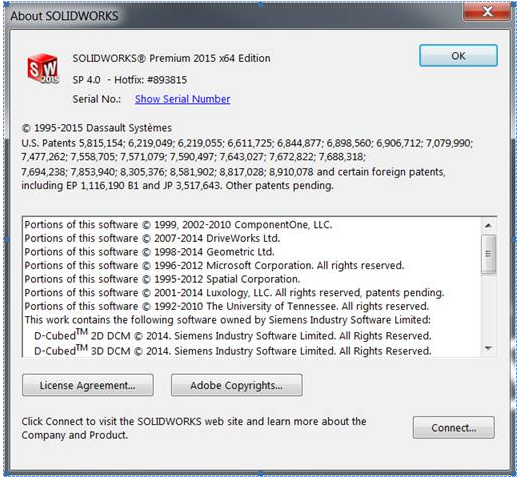 Please contact Support for additional assistance.
Bryan Pawlak
Computer Aided Technology